Please select your dates to see prices:
---
Belmond Le Manoir aux Quat' Saisons in Oxford, England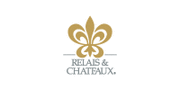 Situated in secluded grounds just eight miles south of the historic city of Oxford, Belmond Le Manoir aux Quat' Saisons by Orient-Express resides in the charming village of Great Milton, England. This refined retreat and member of Relais & Chateaux marries Michelin-star gourmet with a contemporary classic hotel to create an unforgettable stay. The hotel features just 32 individually appointed rooms, all of which have a regal and romantic allure. Floors are crafted from thick wooden planks and beds are fashioned in rich-colored hues. There are crackling fireplaces, beamed ceilings, and ample-size clawfoot tubs for tandem bathing.
The Michelin-starred restaurant, a modern French find, boasts elite culinary status and is the creation of chef Raymond Blank. The 2-acre kitchen garden harvests some 90 varieties of vegetables and more than 70 type of herbs, all of which find their way into the medley of entrees and dishes. The wine cellar, which houses some 1,000 varietals, has an extensive collection of French wines. Choose to be perfectly pampered as skilled chefs prepare your meals, or go behind kitchen doors and take a lesson in the culinary arts. At the Raymond Blanc Cookery School, students can channel their inner artist by participating in hands-on courses that promise to create exquisite tastes and lasting memories. Beyond the hotel's grounds is the vast English countryside, where you can explore fairytale hamlets, ride sidesaddle on a well-groomed horse, or go shopping for exquisite keepsakes. Delight in all the pleasures of your surroundings, and rest assured that Belmond Le Manoir aux Quat' Saisons will provide the very best in service and elegant English accommodations.
Location of Belmond Le Manoir aux Quat' Saisons
Belmond Le Manoir aux Quat' Saisons
Church Road Great Milton
OX44 7PD
Oxford, England
Nearest Airport: LHR
Amenities for Belmond Le Manoir aux Quat' Saisons
General Information
32 Guest Rooms
Dining
19 Restaurants
4 Bars
Interests
Family
Summer Getaways
Reviews for Belmond Le Manoir aux Quat' Saisons
---
Everything was perfect. The attention to detail is outstanding and the ethos of the hotel is clear in everything. The staff love working here and it shows. They are expert, friendly and nothing is too much trouble. We attended a special dinner hosted by Raymond Blanc and the evening was exceptional, with amazing food. The prices may seem high but it is worth every penny for an exceptional stay.
ClaireClancy - Abergavenny
---
Le Manoir came highly recommended and everything we were told was exactly what we experienced. The service was perfect from when we drove in till we left after two nights. We had a tour of the cellar which was excellently done by the sommelier. Food as you can imagine from Raymond Blanc was simply the best. Prior to dinner in the evenings we would sit for an aperitif where you would also have the opportunity to choose your meal and drinks prior to sitting at your table. Our room was a junior suite and it was just perfect. Unfortunately the weather was not great as such we did not get to sit outside to enjoy the outdoors. However a walk in the Japanese garden was good enough for us. We are happy we chose this hotel and look forward to visiting again in the very near future.
---
I am afraid after two very successful visits in the past my recent visit was patchy at best. If it's all about the service it has failed . I had to get up and go to the bar requesting to be served more than once , and when I rang reception to find out how much longer my sandwhiches were going to be (after an hour waiting ) no one answered, so I decided to walk down , and found no one at reception, and eventually walked into the kitchen to ask them to hurry up. The bread served was not fresh , and two of our main courses were poor at best. I am sorry to say it wasn't worth the experience and I will not be returning
---
Le Manoir has such a fantastic reputation so before you arrive you have very high expectations. The whole experience from arriving to leaving is wonderful. The staff are exceptional and I realise at this level they should be but even so they over deliver. From drinks in the lounge area waiting for your table to sitting having coffee and gorgeous chocolates the whole experience is worth every penny. The food is a delight, presentation and flavour wise. At no point did we feel rushed and everything revolves around our timing not theirs. We were made to feel very important. It was our anniversary of our 1st date and a ceramic plaque was attached to my wife's pudding which was a lovely touch.
David R - London, United Kingdom
---
Came here to celebrate my 50th and what an experience. Great memories. Landed at Heathrow and caught the oxford express to thorn hill park and rode. Hotel provided with details of a reliable taxi company and limo promptly arrived at the hour. Drove to the hotel and we were a wee bit too early to check in. Nevertheless we were given two maps, the garden and the village itself. The garden was absolutely huge. Despite being in the grip of winter we did manage to enjoy a great walk round. The Japanese garden was simply stunning. Off to the village and we found the Bull inn. Lovely little country pub with solid food. Our omelette was simply divine. Walked back to hotel just before the rain came on. Got checked in with no fuss. They were training a new receptionist and she showed us our room. Hollyhock was simply stunning. Four poster bed with stunning views of the front entrance. Lots of car watching from above. Our room was really spacious and we certainly enjoyed the half bottle of champers along with the sweet almonds. Extremely addictive. We promptly went downstairs for aperitif and despite being a five star hotel it was extremely relaxing. We decided on the seven course tasting menu and it was simply sumptuous. Talk about explosion of tastes. I can understand why this is a Michelin two star restaurant. We decided to have tea and coffee in the lounge. Simply so relaxing. We had one of the best night's sleep in a hotel room and most certainly enjoyed the delicious breakfast. Totally full we left the hotel reluctantly. We had the most enjoyable experience and absolutely brilliant and attentive staff. Glad we chose this hotel for a memorable birthday!
---