Please select your dates to see prices:
---
Fourways Inn & Cottage Colony in Paget, Bermuda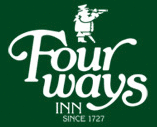 Graciously representing Bermuda's warm blend of British influences and sub-tropical élan, Fourways Inn & Cottage Colony provides an unparalleled degree of tranquility. Built in 1727 of coral stone and indigenous cedar, the inn and its surrounding estate are located in the central parish of Paget, famed for its lush gardens. A legacy of excellence is found throughout the property, from spacious accommodations nestled around a freshwater pool to the intimate 1727 restaurant and romantic, al fresco Palm Garden.
Although petite in size, Bermuda boasts a wealth of attractions and activities. Stroll a pink sand beach, bird watch at Heydon Trust or spelunk the spectacular Crystal Caves. You might also take a walking tour of the historic town of St. George or visit Gibbs Hill, the world's oldest cast-iron lighthouse. Closer to home, enticements include the parish's botanical gardens and the hotel's own Peg Leg Bar & Lounge, ideal for a nightcap around the original 18th-century hearth.
Location of Fourways Inn & Cottage Colony
Fourways Inn & Cottage Colony
1 Middle Road
Paget, Bermuda
Nearest Airport: BDA
Reviews for Fourways Inn & Cottage Colony
---
My wife and I and another couple visited Fourways Inn for dinner on 19 April 1985 after getting married earlier that day. We have always looked upon that evening as one of our most memorable dinners. That evening we finished the meal with in Flambé' "Cherries Jubilee". The most wonderful desert that I had ever eaten. We returned to Fourways Inn for dinner on 22 October 2016. We enjoyed an exquisite dinners and the Maitre D' prepared in Flambé "Cherries Jubilee" for our dessert. The ambience was outstanding and after almost 32 years the service, food and Cherries Jubilee were as we remembered them. If in Bermuda you should reserve a table for dinner one night at the Fourways Inn.
Jerry F - Alexandria, Virginia, Usa
---
We stayed at the Fourways Inn for Thanksgiving week and were not disappointed! Lovely room with our breakfast served in our room each day at our selected time. But more amazing were the several times we just showed up for dinner.(yes we did reserve on Sat night) but each time we were treated as royalty and had incredible meals. The last night we weren't very hungry and shared THE BEST Cesar salad EVER! and their signature desert which you must order at the beginning of the meal.
---
First time stayed in the property and I was pleasant surprised. Friendly and polite staff. Clean and spacious room. Continental breakfast is included on the room rate. You can order additional items (additional charges apply). All I have to say that it was absolutely delicious and fresh.
Adriana S - Stroud, United Kingdom
---
My wife and I enjoyed our week here. The place has history but the cottages are updated and our suite very comfortable, king bed, large bath area with two sinks and nice soaps and shampoos, two terry robes, patio with a view, and continental breakfast served in the room at the time you want each morning. The October weather was delightful during our stay so we ate our brekkie on our porch overlooking the sea. My only complaint was the location. Tho it is roughly in the middle of the island, the bus stop is a good walk down the hill and the ferry even farther down another hill. Going down isn't so bad, its the walk back up. Of course taxis come to the door. Public transportation is pricey in Bermuda but that isn't the hotel's fault. BTW, the desk service here was very good. I imagine the pool would be wonderful in the summer.
---
When we booked for 8 nights at the Fourways Inn, we weren't really sure what to expect as it isn't a Hotel, but a (very good) restaurant with chalets/villas around a lovely pool. From the moment we arrived we were made to feel very welcome and our room next to the pool was clean and very large. Continental breakfast was delivered daily on a tray with warm pastries, fresh fruit and tea coffee and juice - a brilliant start to each day! The Fourways Inn is located at a crossroads where you can literally head North, South, East and West. There is also a superb supermarket within 5 minutes walk. The staff were amazing and couldn't do enough for us. Try the restaurant as it is superb (some say the best on the Island), but don't dwell on the prices as it may put you off. Then again, Bermuda is not the place for you if you're worried about money!! We will be coming back to Bermuda and we will be staying here - no question!
JohnLoxley - Camberley, United Kingdom
---