Please select your dates to see prices:
---
Tideline Ocean Resort & Spa in Palm Beach, Florida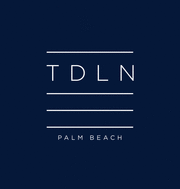 The only boutique oceanfront hotel on Palm Beach, Tideline Ocean Resort & Spa a Kimpton hotel, brings sophisticated pleasure to the shores of Florida's shimmering Atlantic coast. With 134 rooms - most of which offer water views - and a host of luxurious amenities including direct beach access, this contemporary retreat promises an unrivaled experience. Enjoy a sunset toast on your private balcony, relaxing in custom-designed furniture as you are surrounded by the chic design of the resort's inviting accommodations. Cool floors, covered with porcelain bronze-infused tiles, perfectly accent the rooms' earthy color palettes, enveloping you in warmth and comfort. Step outside to the palm tree-lined infinity pool and make yourself at home for a sunny afternoon in one of the hotel's plush private cabanas. For an extra dose of indulgence, the on-site spa offers a full range of treatments and services, with the goal of infusing tranquility and relaxation into your body, mind and spirit. Whether you choose to unwind with a transformational massage, or simply sit back in the floral meditation garden, Tideline Ocean Resort & Spa is just the thing you need for a fulfilling Florida escape.
Tideline Ocean Resort & Spa is situated with immediate access to sand and surf, so head right out to the beautiful beach to fully enjoy this world-renowned destination. An array of water sports is readily available, including windsurfing, kayaking, sailing, jet skiing, canoeing and snorkeling. Arrange for a full-fledged ocean adventure and try your hand at deep sea fishing, hunting the area's legendary blue marlin and sailfish - or lounge back on a yacht cruise for a more subdued day on the water. With both pool and beach wait service available, the gracious staff at Tideline Ocean Resort & Spa provides you with drinks, snacks and meals from morning to night, delivered right to your side. Additionally, the hotel's signature restaurant, Malcom's, serves innovative gourmet cuisine each evening, inspired by the finest ingredients and seasonal tastes. For an alfresco option, The Terrace Restaurant is a laid back, scenic experience featuring fresh and healthful fare, shaded by palms and located right on the beachfront. An ideal oceanside address, combined with its thoughtful approach to service and style, makes Tideline Ocean Resort & Spa a wonderful way to stay in splendid South Florida.
Location of Tideline Ocean Resort & Spa
Tideline Ocean Resort & Spa
2842 South Ocean Boulevard
33480
Palm Beach, Florida
Nearest Airport: PBI
Amenities for Tideline Ocean Resort & Spa
General Information
134 Guest Rooms
Dining
Poolside Dining
Outdoor Dining
Private Dining
Pool Bar
Restaurant
2 Bars
Room Service
Beach Wait Service
Pool Wait Service
On-Site Amenities
Spa on Property
Fitness Center
Private Beach
WiFi
Gardens
Personal Trainers
Beach Club
Meditation Spaces
Beach Access
Pool Cabanas
Beach Amenities
In-Room Spa Services
Steam Room
Outdoor Spa Treatments
Infinity Pool
In-Room Amenities
Mini Bar
Flat-Screen Televisions
Luxury Bath Amenities
Individually Designed Rooms
Floor-to-Ceiling Windows
Work Desks
Activities
Deep Sea Fishing
Kayaking
Windsurfing
Snorkeling
Canoeing
Yoga
Billiards
Yachting
Jet Skiing
Fitness Classes
Meditation
Golf
Business
Meeting Rooms
Business Center
Nearby
Shopping
Zoo
Museums
Restaurants
Golf
Beaches
Polo
Theatres
Reviews for Tideline Ocean Resort & Spa
---
1st room had black mold, bathroom fixtures didn't work properly, room was very unclean. Moved to a new room that was better but several outlets didn't work when changing phone. Not a 4 star hotel. Terrible properly layout. Pool is in the parking lot near the road. Pet friendly hotel with sand grit through the property. Had to ask for my room to be cleaned each time. Bar closes at 10 pm on a Friday nite during peak season. What is that about? Property should be demolished and a real 4 star hotel built in its place.
Parkjcp10 - Monroe, North Carolina
---
was recommend for breakfast. has a great ocean view and that's where it ends. my breakfast was cold - eggs Benedict and sausage - all cold. eggs well over cooked. my wife had eggs over and they were barely cooked. no one suggested the buffet until my complaint about the eggs. waitress said it was on the menu but the menu says "sunrise breakfast." no mention of "buffet." waitress never asked if we liked the meal or if we wanted anything else. she just delivered the check. but there was a "great" view!
---
Great location, right on the beach but that's about it. Cleanliness in room - floors were unacceptable - had to clean a layer of dirt off my feet before getting into bed. Property was dirty - tired looking. Cigarettes butts. General sweeping and power washing of patio. Patio furniture was cheap and worn. Little ambience on patio for breakfast - very utilitarian. Rooms the same - dark and dingy feeling. Could never get enough light in the room due to the firm on windows and balcony glass. Pillows were extremely poor - very unfortable. No coffee maker in room. We saw people in their pjs in the lobby getting coffee. Furniture in rooms tired, dated and univiting. Lobby at back very dark by restaurant. On top of this the staff seems to lack warmth and connection with the visitors. This alone can make or break a stay for visitors. This hotel has so much opportunity to be so much better with a bit more attention to cleanliness, friendliness and a bit of improvement to decor and mood. I can't overstate this enough. I truly believe due to location and lack of more affodable hotels in the area, this hotel could really be fantastic with a little care and tweaking. I would not stay at this hotel again.
Canuck65Toronto - Toronto
---
I would like to start with my compliments to the front desk manager who made a bad situation much better. My sister had booked this hotel and we had some issues that the manager resolved. The beach needed some attention and it got done. This hotel can be amazing and I feel they are on track to get there. The staff was very nice to us - Elena our server was great more than once. Given some time this can be a great place because they care and are working on improving!
---
Hidden gem in Palm Beach with specialty spa and resort service. Its had to find a masusse with the mix of professional training, strength and new age understanding that delivers the BEST massages ever. Don't miss a massage by GIO!! Before and after spa services choice of pool and beach for the day.
ASHAY28 - McLean, Virginia
---