Please select your dates to see prices:
---
Tideline Ocean Resort & Spa in Palm Beach, Florida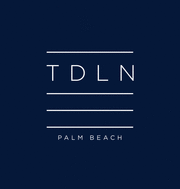 The only boutique oceanfront hotel on Palm Beach, Tideline Ocean Resort & Spa a Kimpton hotel, brings sophisticated pleasure to the shores of Florida's shimmering Atlantic coast. With 134 rooms - most of which offer water views - and a host of luxurious amenities including direct beach access, this contemporary retreat promises an unrivaled experience. Enjoy a sunset toast on your private balcony, relaxing in custom-designed furniture as you are surrounded by the chic design of the resort's inviting accommodations. Cool floors, covered with porcelain bronze-infused tiles, perfectly accent the rooms' earthy color palettes, enveloping you in warmth and comfort. Step outside to the palm tree-lined infinity pool and make yourself at home for a sunny afternoon in one of the hotel's plush private cabanas. For an extra dose of indulgence, the on-site spa offers a full range of treatments and services, with the goal of infusing tranquility and relaxation into your body, mind and spirit. Whether you choose to unwind with a transformational massage, or simply sit back in the floral meditation garden, Tideline Ocean Resort & Spa is just the thing you need for a fulfilling Florida escape.
Tideline Ocean Resort & Spa is situated with immediate access to sand and surf, so head right out to the beautiful beach to fully enjoy this world-renowned destination. An array of water sports is readily available, including windsurfing, kayaking, sailing, jet skiing, canoeing and snorkeling. Arrange for a full-fledged ocean adventure and try your hand at deep sea fishing, hunting the area's legendary blue marlin and sailfish - or lounge back on a yacht cruise for a more subdued day on the water. With both pool and beach wait service available, the gracious staff at Tideline Ocean Resort & Spa provides you with drinks, snacks and meals from morning to night, delivered right to your side. Additionally, the hotel's signature restaurant, Malcom's, serves innovative gourmet cuisine each evening, inspired by the finest ingredients and seasonal tastes. For an alfresco option, The Terrace Restaurant is a laid back, scenic experience featuring fresh and healthful fare, shaded by palms and located right on the beachfront. An ideal oceanside address, combined with its thoughtful approach to service and style, makes Tideline Ocean Resort & Spa a wonderful way to stay in splendid South Florida.
Location of Tideline Ocean Resort & Spa
Tideline Ocean Resort & Spa
2842 South Ocean Boulevard
33480
Palm Beach, Florida
Nearest Airport: PBI
Amenities for Tideline Ocean Resort & Spa
General Information
134 Guest Rooms
Dining
Poolside Dining
Outdoor Dining
Private Dining
Pool Bar
Restaurant
2 Bars
Room Service
Beach Wait Service
Pool Wait Service
On-Site Amenities
Spa on Property
Fitness Center
Private Beach
WiFi
Gardens
Personal Trainers
Beach Club
Meditation Spaces
Beach Access
Pool Cabanas
Beach Amenities
In-Room Spa Services
Steam Room
Outdoor Spa Treatments
Infinity Pool
In-Room Amenities
Mini Bar
Flat-Screen Televisions
Luxury Bath Amenities
Individually Designed Rooms
Floor-to-Ceiling Windows
Work Desks
Activities
Deep Sea Fishing
Kayaking
Windsurfing
Snorkeling
Canoeing
Yoga
Billiards
Yachting
Jet Skiing
Fitness Classes
Meditation
Golf
Business
Meeting Rooms
Business Center
Nearby
Shopping
Zoo
Museums
Restaurants
Golf
Beaches
Polo
Theatres
Reviews for Tideline Ocean Resort & Spa
---
Hotel very clean, staff very nice. Bathroom in room small and not so user friendly but doable for a long weekend. Not a lot around the immediate area so suggest renting a car. Cab fare is outrageous there!
cheryl a - Peabody, Massachusetts
---
Visited in May 18. Decent room with ocean view on top floor with good housekeeping. The food was good but was poor value for money...too expensive for what it was, plus the restaurant has an odd smell. Service was a bit slow at times. Main problem for me is the parking arrangements. I knew in advance it is valet only but I had assumed that was because the car park is not adjacent to the hotel. Not so, it is right at the front door....indeed on at least 2 occasions our car was parked about 20 feet from the front door but we had to wait for the valet! At $27 plus tax per night it's just a scam. I also thought it odd that, when checking out and settling up, the receptionist did not ask if we'd enjoyed our stay or thank us for our custom, disappointing..
---
Myself and three girlfriends stayed at the Tideline the first weekend of May. We were weary of staying here because of some of the bad reviews. Let me also state that when I travel with my husband, I am used to staying at Four Season hotels and hotels of that level. I thought it was important to write a review because we had an excellent stay!!! Our room: It was clean and had everything that we needed. There were always enough towels for us four girls and if we needed more, we never had an issue getting more. The only negative about the room is that the door that adjoins the room to the next is very thin. We could hear our neighbors both nights which did wake us all up. Pool: we spent one whole day by the pool. Adrian helped us with towels and throughout the entire day would take drink orders from us. The pool is on the smaller side so chairs do run out when the resort is busy. Beach: we also spent another whole day on the beach. There were attendants that set up our towels and chairs and took our drink orders throughout the day. Shane was an attendant that took our drink orders. Friendly and quick! We enjoyed our entire day laying on our lounge chairs. Restaurant: we had lunch outside at the restaurant two days. All four of us ordered something different both days and loved everything that we ordered. Our service was also great. Attentive and prompt. Bar: we also would spend time at the bar before or after dinner (we ate dinners out on Palm Beach island). Lana and Ruben, the bartenders, were super personable, fun, and made excellent drinks!! At the bar we met many people that we would end up talking too. Not one of them complained about their stay at the Tideline. They were all very happy with the accommodations and the service. Tideline, thank you for a great girls weekend!
UFGATOR07 - South Florida
---
My wife and I booked a room for two nights, May 4 and 5. The hotel clearly had difficulty managing the additional crowds associated with having the serve as a wedding reception venue. It also had poor sound-proofing. It allowed the band to play at an unusually loud level until midnight on Saturday. The percussion and amplifier were so loud and/or the sound-proofing was so poor that we felt like the music was next door, as opposed to being on a floor below us. The restaurant and front desk staff and the car valets was very pleasant and professional throughout our stay, but the policy of not disclosing, at the time we made the reservation, that there was a late-night event in a ballroom that would create noise in the entire hotel was not a good practice. The hotel bills itself as a "luxury" hotel, but "luxury" hotels do not have this kind of late-night noise problem. Absent the wedding reception noise, this would have been a "3" out of "5" for value, and I would continue to rate the service average overall, despite above average front desk, restaurant and car valet service, because of poor service in housekeeping, laundry and the pool area. The pool area ran out of towels and an attendant who went beyond the call of duty found an extra few towels in the main building, but the laundry clearly could not accommodate the additional demand by guests for towels. The room also had a wooden bed frame with a sharp edge that was so close to the corner chair that I banged into it on more than one occasion walking around the edge of the bed. The frame stuck out at least 6 inches from the mattress and box spring, and constitute an injury hazard.
mjcritelli - Stamford, Connecticut
---
Went down to Palm Beach for my husband's birthday with an added bonus of visiting friends in the area. Had a wonderful time. Attentive and friendly staff. Very reasonable rates. Having both a pool and ocean option was an added bonus, and pool service (towels, umbrella, cocktails) was attentive yet unobtrusive. Highly recommended and would go back in a heartbeat.
---