Please select your dates to see prices:
---
Innisbrook, a Salamander Golf & Spa Resort in Palm Harbor, Florida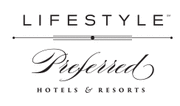 Look out over the verdant green fairway, with a drink in hand, and feel yourself unwinding after a long day of golf - you will realize what a vacation can be. At Innisbrook, a Salamander Golf & Spa Resort, part of the Lifestyle collection of Preferred Hotels & Resorts, indulge in fine foods, luxurious appointments and four premium golf courses are a reality. With 620 rooms, spread over 900 acres of beautiful ground in northwest Tampa, Florida, the Innisbrook Resort is an example of beautiful modernity. Enjoy a private balcony overlooking one of the courses, or relax on a luxurious bed while your favorite song plays out of the iPod connection in the room. When you are ready to hit the links again, just step outside and stroll to the clubhouse.
Known for its amazing golf options, the resort features 72 holes over four separate courses, of which the best known is Copperhead Course, home of the Transitions Championship. For those guests who feel like they would like a little practice before such a challenge, the professional golf school and coaches have 10 acres of practice facilities to help hone your game. Or for a more family-oriented outing there is the Fox Squirrel Course for beginners of any age. If you would like a vacation from golf, rent a bicycle and ride through the natural preservation, or pick up a pole and head for some fishing in Lake Innisbrook. Once you have exhausted your day in the beautiful outdoors head to the steakhouse, where premium dry-aged steaks, and ice cold martinis, only make the stunning view of Copperhead Course better. At Innisbrook, a Salamander Golf & Spa Resort this kind of luxury is truly what a vacation can be.
Location of Innisbrook, a Salamander Golf & Spa Resort
Innisbrook, a Salamander Golf & Spa Resort
36750 U.S. Highway 19 North
Palm Harbor, Florida
Nearest Airport: PIE
Amenities for Innisbrook, a Salamander Golf & Spa Resort
General Information
Non-Smoking Property
Pet Friendly
On-Site Amenities
Pool
Spa on Property
Fitness Center
Golf Course
Tennis Courts
In-Room Amenities
Kitchenettes
Activities
Bicycling
Fishing
Tennis
Family
Kids Pool
Kids Club
Interests
Family
Golf
Hotels
Reviews for Innisbrook, a Salamander Golf & Spa Resort
---
Wonderful place for golf and dinner, but hotel rooms were pretty dated. It looks like they are in the process of refreshing many of the rooms. The service was top notch and the grounds themselves were stunning.
---
Burger was excellent! Great view and weather! Andrea was an awesome server! šŸ˜. Very happy and took care of us! Looking forward to a few more afternoons in the patio! Golf course is excellent as well as the rooms / resort!!
BelgiumUSA4411 - Antwerp, Belgium
---
Old decor Old rugs No elevators Not even ramps to roll your luggage outside and inside Individually nice staff but Overall organization is terrible Unbelievably loud dishwasher No large water glasses No ice maker in refrigerator No slip resistant mats in bathtub, my wife fell Golf fees insanely high $190 per person for 9 holes in April Overall 3 stars hotel-wise and the room prices correspond
Felix R - Freising, Germany
---
Our family of four (two teens) stayed at Innsbrook as a restful stop prior to beginning college tours. David at the front desk couldnā€™t have been more accommodating. He upgraded us to a two bedroom in the Merion building...plenty of space for everyone and a quick walk to lovely pool. Yes, a bit outdated but extremely clean and very comfortable. My husband played two courses and said course was in excellent condition. I must commend the staff at Salamander Market Grill... especially Nicolle, Kerry, Mary and Chef Jacob. We had breakfast this morning and it was delicious!! Kerry was incredibly helpful in suggesting gluten free options for my daughter. (Please at the very least provide gluten free bread!! Freezes beautifully and helpful at breakfast!!!) she and her team checked on us frequently to be sure all was as we ordered etc. There professionalism, kindness and warm personalities shows how much they enjoy working at Innisbrook! Thanks so much!!
Sconie2 - Upper Saddle River, New Jersey
---
Four (4) Quality Golf Courses, Restaurants and Property. The Restaurant & Golf staff was great. Especially nice team in the th Market Grille (breakfast/lunch) and a personal "call out" for terrific service and attitude goes to Mary, Nicole & Kerry.
cheandrews - Los Gatos, California
---