Please select your dates to see prices:
---
La Posta Vecchia in Palo Laziale, Rome, Italy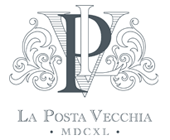 On Italy's gorgeous west coast, overlooking the azure waters of the Tyrrhenian Sea, is the elegant and luxurious La Posta Vecchia. Built on the remains of an ancient Roman city in the town of Palo Laziale, this wonderfully ornate and endlessly enchanting hotel will open your heart to the wonders of Italy. Both contemporary and classically designed rooms, each unique, will delight guests with 16th and 17th century furniture, and a bright and spacious design. Fantastic views of the sea and Odescalchi Castle will take your breath away, while the Mediterranean climate will put you at ease. Imagine reclining on a chaise, cocktail in hand, after a walk down your own private beach, and you will picture a day at La Posta Vecchia.
For a wonderful morning, head to the stunning indoor pool for a dip in the warm waters and a view of the sun rising over central Italy. From here make your way to the private beach and enjoy the soft sands under your feet. Take in the salty Tyrrhenian air with an invigorating horseback ride through the surf. Or if you prefer a relaxing day, take a fabulous boat ride along the picturesque coast. For a bit of activity take in a game of tennis, or perhaps have a round of golf scheduled nearby. After experiencing the beauty of Ladispoli and the sea, make time to adventure into Rome. Only 40 minutes away, this truly fantastic city will open your eyes in wonder. Trek through the ruins of the Forum, gaze in awe over the Roman Coliseum, or enchant your soul at the Vatican. After a truly remarkable day return to La Posta Vecchia for an amazing dinner at the hotel's Michelin-starred The Cesar Restaurant. Delight your palate with fresh regional cuisine, while looking over the sea on the outdoor terrace. After a night at La Posta Vecchia you may be so taken that you will never want to leave Italy.
Location of La Posta Vecchia
La Posta Vecchia
Palo Laziale
00055
Palo Laziale, Rome, Italy
Nearest Airport: FCO
Amenities for La Posta Vecchia
General Information
19 Guest Rooms
Dining
Private Dining
Restaurant
Room Service
Piano Bar
On-Site Amenities
Concierge
Shoe Shine Service
Shuttle Service
Laundry Service
Heliport
Private Beach
WiFi
Indoor Heated Pool
Live Entertainment
Terrace
Multilingual Staff
Gazebo
Art Collection
Complimentary Parking
Gardens
Personal Trainers
In-Room Spa Services
Outdoor Spa Treatments
Personal Shopping Service
In-Room Amenities
Air Conditioning
DVD Players
Hair Dryers
In-Room Safes
Mini Bar
Satellite Television
Flat-Screen Televisions
Activities
Bicycling
Cooking Classes
Cultural Classes
Canoeing
Boat Excursions
Sightseeing
Nearby
Historic Sites
Golf
Interests
Beach
Culture & Arts
Food & Wine
Reviews for La Posta Vecchia
---
We have now become relatively frequent guests at this wonderful property. Why? We love it. You always feel relaxed and at ā€œhomeā€. It is beautiful, charming and a great place to either start your vacation or end it. The food is good and service attentive and aims to please. I am sure we will be back again. Highly recommended.
steveseldo - Dallas, Texas
---
I travel a lot and have always wanted to stay at this Iconic property but it is closed when we visit Rome in the Winter. This year I had a business trip to Rome and it was open! It is on the Ocean north of the Airport. Of course John Paul Getty (The richest man in the world) lived there and it really does feel like a home much more than a hotel. The place is drop dead gorgeous and only has 19 rooms which are superbly decorated. I was in the Park Rome because I was by myself and it was very luxurious. The staff is trained like no other I have ever seen. They are all very helpful, smart and quiet. The pool is so unbelievably beautiful that I swam two full hours. The dining room and outside terrace are stunning. The wait staff is incredible. I cannot wait to come back with my wife which will happen! Dougthelebaneseguy
Dougthelebaneseguy - Richmond Virginia
---
Stayed a couple of nights with our 3 daughters 11, 13 and 16 in August before our cruise. It really is the most amazing place. When I think back over our stay there, its like a dream. You feel like a star of the silver screen, with the history and the fact that its all so beautiful and you feel so pampered and looked after. It feels like its your own private home and with that incredible service you only find in the very best hotels nowadays. We had two nights there but it felt so relaxing, and probably one more night would have been optimum. When I looked at the photos before hand I wasn't sure it would be completely to my taste but I loved every singe thing about it. Its a real bucket list hotel, I can't wait to return. and Do visit the roman ruins, incredible!
---
This wonderful hotel, built over an ancient Roman Villa, has magnificent grounds, elegant spaces and rooms adaptively modernized but keeping their historical ambience. The service is superlative and the dining experience at Caesar's Ristorante is excellent.Fall asleep to the sound of the Mediterranean surf pounding the seawall beneath your window. A romantic, relaxing and luxurious eperience.
RShereff - Fayetteville, North Carolina
---
My wife and stayed prior to boarding a cruise ship. The staff could not have been more gracious. The food is top notch and the views while dinning are stunning. You feel like you are the only one staying at this little treasure. This is a must do if you are in the area.
---