Please select your dates to see prices:
---
Pangkor Laut Resort in Pangkor Laut Island, Malaysia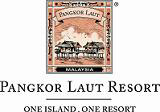 Radiant blue skies, shimmering white sand beaches and the gentle rush of waves rolling ashore greet you with the inviting call of the tropics as you enter Pangkor Laut Resort. Nestled on a tiny private island in the Straits of Malacca, just off Malaysia's western coast, this fabulous retreat welcomes you to enjoy warm comfort in the lap of luxury. The private villas here are situated either amidst the island's lush forests — looking out from the hilltops — or over the sea itself where guests instantly feel aloft from the cares of the everyday world. Spacious and airy, each room allows the natural beauty of the island to flow throughout, with outdoor baths opening to the sea, large balconies perfect for morning coffee and evening cocktails, and plush beds for each evening. At Pangkor Laut Resort enjoy the true beauty of Malaysia and the soothing ambiance of the sea.
After enjoying a beautiful sunrise while stretched out on your balcony, make your way to The Spa Village whose soothing wellness treatments, borrowed from ancient traditions, refresh and revitalize you for the day ahead. Take a boat trip to the nearby island of Pangkor for a delightful cultural tour, venture out for a snorkeling or fishing excursion or glide along the coast on a sightseeing kayak journey. In the afternoon, enjoy the idyllic, meticulously designed fairways at Damai Laut Golf & Country Club then center yourself with a Tai Chi Quan or yoga lesson. With evening settling over the lush countryside, set out on a romantic cruise along the Andaman Sea, or stretch out next to the pool with your favorite cocktail. Delight in a sumptuous meal that evening, dining over the water, with fine Southeast Asian cuisine of The Straits. Retire to your villa that night, gazing out at the stars shining over the sea, and drift off to sleep amidst the luxury comforts of Pangkor Laut Resort.
Location of Pangkor Laut Resort
Pangkor Laut Resort
32200 Lumut, Perak
Pangkor Laut Island, Malaysia
Nearest Airport: KUL
Amenities for Pangkor Laut Resort
General Information
140 Villas
Dining
Outdoor Dining
Private Dining
Wine Cellar
Cafe
On-Site Amenities
Beauty Salon
Concierge
Spa on Property
Laundry Service
Library
Gift Shop
Fitness Center
WiFi
Currency Exchange Service
Sauna
Boutique
Tennis Courts
Limousine Service
Beach Club
Lounge
Lap Pool
Infinity Pool
In-Room Amenities
Hair Dryers
In-Room Safes
Satellite Television
Activities
Excursions
Fishing
Kayaking
Sailing
Water Skiing
Windsurfing
Snorkeling
Sunset Cruises
Nature Walks
Yoga
Fitness Classes
Business
Meeting Rooms
Conference Facilities
Family
Babysitting
Play Area
Interests
Beach
Family
Food & Wine
Hotels
Overwater Bungalows
Spa & Wellness
Reviews for Pangkor Laut Resort
---
This is one of the places we already put long time on our list, we stayed for 3 nights over here in a sea villa. As we were coming in from across (pangkor island) we decided to take the short route and use a private transfer to PLR (only 10 minutes) we informed the reception the day before (also time of arrival) but were really surprised no one was ready to welcome us, we arrived on the pier, had to carry our luggage ourselves and discuss with a securtity agent before we finally got welcomed by a staff member. But this said it was the only negative point of our stay , the sea villas are very nice (just make sure to have the ones with real sea view, as some are facing sideways the resort). It's really a one island - one resort , we ate in 3 different restaurants, including both that only were available on reservation (make sure to book before arriving if you want to dine in those), food was fantastic and excellent service. The beach on the other side of the island is fantastic, if you go early enough in the morning you'll have it almost for yourself, very nice. They have a 'feet in the sand' beach resto (bbq buffet), only remark on this one is that the choice is every day the same, so if you want to eat something different you'll have to move to another part of the island (which is always by shuttle). But this island is beautiful, we had a wonderful stay, and would recommend this for people wanting to stay in a different place and original place !
---
I really can't explain how amazing our holiday was. From the minute we arrived at the reception on the mainland we were treated so well by the staff, nothing was too much trouble. The boat ride over to the island was beautiful and I nearly cried when I saw how beautiful the island was when we arrived. Really, a truly stunning place. We stayed in a garden villa, the room was perfect and had beautiful views out to the sea. Getting to the point... Room was great, 5* - Everything we could want, everything very comfortable and a balcony area with plenty visits from the Hornbills :) Food was great 5* - we ate in all of the restaurants...Uncle Lims and Fisherman's Cove were our favourites. Breakfast choices were incredible...I don't think you could want for more. Staff and service were great 5* - Nothing was ever too much hassle. So helpful and polite, couldn't have asked for better. Names we noted as the best and most helpful...Please excuse any bad spelling! Din (every day at lunch, the best), Koman, Rizzac, Mei Kei, Vipin, Mogan, Indra and Vije. The ladies who decorated the flower pots in the morning deserve a shout out too :) Location 5* - beautiful island, beautiful weather, beautiful jungle with tour. It was the most chilled and beautiful place I've ever been. As we went in September it wasn't packed and made it feel like it was our own little piece of paradise. I would recommend this island and resort to anyone in a minute. If I could have given more than 5* I would. Truly the best :)
craignkirsty180616 - Aberdeenshire, United Kingdom
---
My wife and I went on a short vacation @ Pangkor Laut for 3D2N with the residence package. I would say it was one of the best trip we've had. It was a smooth drive from KL to Marina Jetty which took us about 3 hours. We checked in at the jetty reception and from there a short speed boat ride to Pangkor Laut. We stayed at the hill villa, luckily for us we got the topmost villa and the view was just breath taking. ( tho, the view from lower hill villas appears to be blocked by trees. So make sure to call them before hand and request for a villa with a view if u r staying at the hill villa ) Food was great, particularly at Uncle Lims. So much so that we decided to come again for the second night ( also greatly due to warm hospitality of our favourite restaurant manager Darwin ). * the price of the food may be a tad pricy , but I would highly recommend the packages which include the meals (residence package for us) it's definitely worth it. Activities. We tried the 80mins couples massage. It comes with a 40 mins relaxing bath experience which we really enjoyed. There's also waters sports activities snorkelling, kayaking, wakeboarding etc but we didn't manage to try it out. One of our favourite place tho was the game room. End up spending few hours there playing pingpong, pool and darts. I would also recommend watching the sunset at the emerald bay. I could write about many more enjoyable moments in Pangkor Laut resort, but nothing would compare to warmth and kindliness that the staff had shown us. Their passion and genuine amiability made us feel right at home. They are the real Gems of pangkor laut resort. *Special thanks to Darwin at Uncle Lims, Mogan at the feast village , Eugene at reception and many others who has made our stay the perfect getaway that it was. As the say in PLR, it's never goodbye , just see you soon.
---
Amazing resort nestled in nature with lots of greenery. Beach is not great and is on the opposite side of the Island quite a distance from the hotel. Pricey rooms and meals since it's a captive market on a private island.
gt2827 - Kuala Lumpur, Malaysia
---
We stayed at the amazing Pangkor Laut Resort last year as part of our first trip to Malaysia, all I can say is WOW. From the moment we arrived to the moment we left you feel like you are somewhere really special. On arrival at the jetty you are welcomed with cold towels and juice which sets you up for what's ahead. As you arrive by boat the island looks truly stunning and it just gets better and better from there. We booked two hillside villas next to each other so our 15 year old daughter had her own villa next door. The villas are beautiful with the most amazing view. We ate in most restaurants and we're not disappointed, in particular Uncle Lim's is a must! Emerald bay is beautiful and serves amazing sea food barbecue. The spa was first class and the complimentary massage was one of the best we've ever had. The only downside was that we didn't have long enough there! Loved it so much that we're hoping to return this August to celebrate a big wedding anniversary and our daughters 16th birthday, this time we'll stay longer!
claireyoung21 - Llandeilo, United Kingdom
---