Please select your dates to see prices:
---
Pangkor Laut Resort in Pangkor Laut Island, Malaysia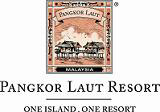 Radiant blue skies, shimmering white sand beaches and the gentle rush of waves rolling ashore greet you with the inviting call of the tropics as you enter Pangkor Laut Resort. Nestled on a tiny private island in the Straits of Malacca, just off Malaysia's western coast, this fabulous retreat welcomes you to enjoy warm comfort in the lap of luxury. The private villas here are situated either amidst the island's lush forests — looking out from the hilltops — or over the sea itself where guests instantly feel aloft from the cares of the everyday world. Spacious and airy, each room allows the natural beauty of the island to flow throughout, with outdoor baths opening to the sea, large balconies perfect for morning coffee and evening cocktails, and plush beds for each evening. At Pangkor Laut Resort enjoy the true beauty of Malaysia and the soothing ambiance of the sea.
After enjoying a beautiful sunrise while stretched out on your balcony, make your way to The Spa Village whose soothing wellness treatments, borrowed from ancient traditions, refresh and revitalize you for the day ahead. Take a boat trip to the nearby island of Pangkor for a delightful cultural tour, venture out for a snorkeling or fishing excursion or glide along the coast on a sightseeing kayak journey. In the afternoon, enjoy the idyllic, meticulously designed fairways at Damai Laut Golf & Country Club then center yourself with a Tai Chi Quan or yoga lesson. With evening settling over the lush countryside, set out on a romantic cruise along the Andaman Sea, or stretch out next to the pool with your favorite cocktail. Delight in a sumptuous meal that evening, dining over the water, with fine Southeast Asian cuisine of The Straits. Retire to your villa that night, gazing out at the stars shining over the sea, and drift off to sleep amidst the luxury comforts of Pangkor Laut Resort.
Location of Pangkor Laut Resort
Pangkor Laut Resort
32200 Lumut, Perak
Pangkor Laut Island, Malaysia
Nearest Airport: KUL
Amenities for Pangkor Laut Resort
General Information
140 Villas
Dining
Outdoor Dining
Private Dining
Wine Cellar
Cafe
On-Site Amenities
Beauty Salon
Concierge
Spa on Property
Laundry Service
Library
Gift Shop
Fitness Center
WiFi
Currency Exchange Service
Sauna
Boutique
Tennis Courts
Limousine Service
Beach Club
Lounge
Lap Pool
Infinity Pool
In-Room Amenities
Hair Dryers
In-Room Safes
Satellite Television
Activities
Excursions
Fishing
Kayaking
Sailing
Water Skiing
Windsurfing
Snorkeling
Sunset Cruises
Nature Walks
Yoga
Fitness Classes
Business
Meeting Rooms
Conference Facilities
Family
Babysitting
Play Area
Interests
Beach
Family
Food & Wine
Hotels
Overwater Bungalows
Spa & Wellness
Reviews for Pangkor Laut Resort
---
Just returned from a 3 night trip on the residence package, this is our 4th visit to Pangkor Laut and all I can say is that this resort is absolute heaven and staff were so attentive and couldn't do enough for us, on our last visit the previous manager made himself known to the residents but unfortunately this is not the case with the new one. We had a massage at the spa village which includes a bath ritual beforehand and I would thoroughly recommend it and great value for money. All the meals were fabulous with the exception of the lunchtime barbecue at Chapman's Bar at Emerald Bay which was cold and inedible also incredibly expensive if you're not on the residence package, on our last visit a la carte was available and we felt this was far superior and more appropriate as you could have as little or as much as you wanted, I feel that they are missing a trick here as you could see that the only people eating there were on the residents package. Other than these few niggles we had a fabulous time and look forward to returning very soon
---
We were given our time at the private island resort as a gift and we could not have asked for a more wonderful stay. The staff were cordial and couldn't do enough for us. They were attentive to our needs without being obsequious. They made suggestions for our lunch and dinner venues that were ideal. The food was excellent-the Chinese dinner at Uncle Lims', the bbq lunch at Chapman's Bar were fresh and flavorful. The breakfast waffle was the best I've ever had. We took the sunset cruise which was a great way to get around the island while enjoying wine and h'ordeuvres. We were blessed with an amazing sunset, too. Our accommodation was superb. The garden suite was quiet, cool with an exotic outside bathtub that was enormous! The spa offerings, for singles and couples was comprehensive. They had morning yoga class and tai chi quan sessions as well as an early morning guided jungle walks. For a special occasion or a break for the race, this place is ideal.
---
Me and my boyfriend were recommended by a friend and booked as a treat to finish off our trip to Malaysia. What a find!! It is absolute paradise, everywhere you look it is picture perfect. The island is very well maintained and clean. The service in general is the definition of 5 star. We chose to dine privately on Emerald bay and we highly recommend it to future travelers. The effort that the staff made to make it romantic and perfect really took our breath away... (look to photos attached). Our waiter ramjanul really looked after us and is one of the best in the profession, he made our experience extra special. We also dinned in fishermans cove. The size of the lobster for the price is crazy! It was massive and was the price of a half lobster in the UK šŸ˜® All in all it is the best holiday desternation I have ever been too. Thanks to all, we hope to return soon.
LTwoodstock - Haverfordwest, United Kingdom
---
We spent 4 nights at this resort. Will we visit again? Most definitely. It is a perfect getaway from Singapore. Easy to get to. Fly from Singapore to Ipoh and hire a vehicle or get the resort to provide a transfer from Ipoh. It is only RM400 per transfer and the journey takes about one and a half hours to get to the Marina. From there 15 minutes by speedboat (a big one )to the resort. The staff members are extremely helpful and friendly. Service is excellent. A trip to the Spa is a must ! Thoroughly relaxing and reasonably priced. Food was good, not extraordinary and a little pricey given you really end up eating only on the island. Great breakfast spread! There are several outlets to choose from. The only real drawback is one restaurant which we would have liked to try but they serve only Malay food and only a set menu. Nothing wrong with Malay food, which is nice but extremely filling. No a la carte option is disappointing. Emerald Bay is one of the best beaches, tucked away on the other side of the island. Easily reached as the resort takes you with a shuttle! We were lucky in the sense that is was very quiet when we visited . The sand is clean and the water unbelievable. Overall, we had a really good time and will definitely go back .
tosellisw5 - Singapore, Singapore
---
Beautiful resort to held this event. Well organised. Tough terrain but going thru the jungle trail was fantastic. Food was nice and all the staff over there are very warm and friendly. My daughter enjoyed the trip very much.
---