Please select your dates to see prices:
---
Pangkor Laut Resort in Pangkor Laut Island, Malaysia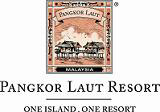 Radiant blue skies, shimmering white sand beaches and the gentle rush of waves rolling ashore greet you with the inviting call of the tropics as you enter Pangkor Laut Resort. Nestled on a tiny private island in the Straits of Malacca, just off Malaysia's western coast, this fabulous retreat welcomes you to enjoy warm comfort in the lap of luxury. The private villas here are situated either amidst the island's lush forests — looking out from the hilltops — or over the sea itself where guests instantly feel aloft from the cares of the everyday world. Spacious and airy, each room allows the natural beauty of the island to flow throughout, with outdoor baths opening to the sea, large balconies perfect for morning coffee and evening cocktails, and plush beds for each evening. At Pangkor Laut Resort enjoy the true beauty of Malaysia and the soothing ambiance of the sea.
After enjoying a beautiful sunrise while stretched out on your balcony, make your way to The Spa Village whose soothing wellness treatments, borrowed from ancient traditions, refresh and revitalize you for the day ahead. Take a boat trip to the nearby island of Pangkor for a delightful cultural tour, venture out for a snorkeling or fishing excursion or glide along the coast on a sightseeing kayak journey. In the afternoon, enjoy the idyllic, meticulously designed fairways at Damai Laut Golf & Country Club then center yourself with a Tai Chi Quan or yoga lesson. With evening settling over the lush countryside, set out on a romantic cruise along the Andaman Sea, or stretch out next to the pool with your favorite cocktail. Delight in a sumptuous meal that evening, dining over the water, with fine Southeast Asian cuisine of The Straits. Retire to your villa that night, gazing out at the stars shining over the sea, and drift off to sleep amidst the luxury comforts of Pangkor Laut Resort.
Location of Pangkor Laut Resort
Pangkor Laut Resort
32200 Lumut, Perak
Pangkor Laut Island, Malaysia
Nearest Airport: KUL
Amenities for Pangkor Laut Resort
General Information
140 Villas
Dining
Outdoor Dining
Private Dining
Wine Cellar
Cafe
On-Site Amenities
Beauty Salon
Concierge
Spa on Property
Laundry Service
Library
Gift Shop
Fitness Center
WiFi
Currency Exchange Service
Sauna
Boutique
Tennis Courts
Limousine Service
Beach Club
Lounge
Lap Pool
Infinity Pool
In-Room Amenities
Hair Dryers
In-Room Safes
Satellite Television
Activities
Excursions
Fishing
Kayaking
Sailing
Water Skiing
Windsurfing
Snorkeling
Sunset Cruises
Nature Walks
Yoga
Fitness Classes
Business
Meeting Rooms
Conference Facilities
Family
Babysitting
Play Area
Interests
Beach
Family
Food & Wine
Hotels
Overwater Bungalows
Spa & Wellness
Reviews for Pangkor Laut Resort
---
Having just returned from PL I wanted to add our thoughts and comments to the many other reviews that have been made. The resort as many say is beautiful. The restaurants all serve a variety of food that is beyond exception of excellent quality and very well presented. It really is a case finding which you prefer as there is something to satisfy everyone on offer. The only thing that we would have liked would have been for the odd evening buffet or BBQ for a change from the a la carte style menus. Many people have comment upon the quality and helpfulness of the staff and everyone genuinely wants to please; there are too many to mention or single out any in particular, however Rehmend at the Spa pool was exceptional in his attention and ability to please with fresh fruit and his coconut/ pineapple surprise always being excellent. We did visit the Spa on 4 occasions – the first one being the complimentary couples massage that did not include the bath house experience however, the other 3 I had booked in advance to give us a special deal and we had a variety of treatments between my wife and myself – all of which were very professionally executed and delivered – among the best I have received anywhere. It is worth being prepared for the routine within the spa as the young ladies accompany you to the locker room/ changing area and proceed to tell you to take everything off whilst they stand there with a sarong held above their eyes and then wrap it around you before you indulge in the bath house experience and the same thing occurring for the removal of the wet sarong and also massage. However, everything is carried out most professionally and I never felt anything other than very well treated. We booked the whole holiday through Emirates and travelled from Newcastle via Dubai to KL and then had the transfer to PL. It is a long way and took around 24 hours in actual time to do the whole trip, but as others have said it is well worth it. The car transfer took us about 3.5 hours on the way and 4 hours back due to traffic around KL. The roads are quite good the first 1.5 hours being on motorway and the remainder on single carriageway roads – plenty to see and quite an interesting journey. The flight times via Dubai are quite good and we had a late check out on leaving and got the 5 p.m. boat back to the mainland. The weather when we were there was very good with no rain during the daytime – apparently usually a couple of days every week of rain, but when we were there it only rained at night – 3 nights - and we had the most amazing and loud thunderstorm we have every experienced anywhere. It is very humid and whilst we used plentiful amounts of DEET we rarely saw flies or mosquitoes – over the entire time we were only 6 times between the two of us. There is an abundance of wildlife and we saw Hornbills, Sea otters, monkeys, monitor lizards and a snake at Emerald bay. We stayed in a Spa villa and had requested a quiet one and got the one furthest away (819), which was great for us as we do not mind a walk – about 20 minutes to the restaurant for breakfast. On the walk we were able to see many fish and other wildlife every day which we enjoyed. You can of course get the shuttles that run around all the time but we enjoyed walking and it was never far anywhere. So what is the resort good for – excellent for couples, chilling, eating good food, being well looked after and get some winter warmth compared to the UK. And not so good for – children, the not so able, those that don't like heat and humidity and it is a long way.
Chris J - Durham, United Kingdom
---
After spending a few nights in KL and The Cameron Highlands, we were very much looking forward to some relaxing time at PLR and it certainly didn't disappoint. Our driver left us off at the jetty and staff off loaded the bags whilst we checked in. We were offered a cold fruit juice and cold towel which was much appreciated. We had organised a private speedboat transfer so didn't have long to wait, but it should be noted that there are a few small shops if you wish to purchase anything prior to going to PLR. When the speedboat arrived at PLR we were greeted by a few members of staff who unloaded our bags and took us to reception. Our room wasn't ready (check in seems to be strictly at 3pm), so we had a walk around the resort. When we came back at 3 we were lucky enough to be met by Stephen the front of house manager who was super friendly and informative. We had been discussing prior to booking whether to stay in a hill or spa villa. Due to Stephen we were lucky enough to spend 3 nights in hill villa 327 then 4 nights in spa villa 812. The Hill villa appeared to be the highest one and offered spectacular views over the sea and jetty area. We were on the upper floor so had the sun all day. We didn't have a neighbour so it felt very secluded and the walk isn't nearly as far as some others have made out. There is a short easy incline walk from reception to a lift and then a further short walk to the villa. Not at all a problem unless you are seriously unfit. We didn't hear any others guests and were only awoken by the sound of the lovely hornbills. The stay in the hill villa was fab so we couldn't imagine that the spa villa could be any better. Spa villa 812 has a great location and it makes it easy to shower with the windows wide open without any other villas in view. It gets the morning and afternoon sun so lying on the veranda in the evening gave a welcome break from the heat. Unlike the hill villa, there is a rain shower over the bath and no separate shower. If you have any mobility problems you may find it difficult to climb in to the bath as the rim of the bath is about a foot deep. Most people however would not find it problematic. Amenities Both villas have fabulous Mangosteen shampoo, conditioner, shower gel, body lotion, ear buds, cotton pads all replenished daily. The hairdryers are low wattage so if you have thick / long hair, I'd advise you bring your own. Towels are plentiful and changed at the turn down service along with the morning clean. At night a mosquito repellent is plugged in and there is also incense burners provided daily. There is an iron and ironing board in each villa. Each villa had a stocked bar (for fee). There's free bottled water in the rooms and it's available at the pools & beach also. Robes are available along with comfortable flip flops (very nice touch). Jungle trek Well worth the walk. There are two paths through the jungle. The trek is the easy one and takes about 35 mins. It is hilly with uneven wooden steps so definitely wear trainers. My husband did the longer walk home on his own and came back sweating. He's fit and he found it a bit of a struggle especially in the searing heat. I took the shuttle. Shuttle The walk from the spa villas to reception/ feast village where breakfast is, is approximately 15 minutes all flat terrain. We often took the shuttle & never had to wait any longer than 10 mins. I have to commend Raj one of the drivers on his ever so cheery personality. (it's an easy walk from the hill villas). You'll definitely want to get the shuttle to Emerald beach unless you do the jungle trek which ends there. Emerald beach Do not miss this place. The water was warm and as still as anything and the sand was white. There was no rubbish that I had previously read about. Chapmans bar did a great BBQ / salad & accompaniments lunch. Restaurants We ate at all the restaurants and found them all to be exceptional. Our favourite was Fisherman's cove. All the restaurants are outside and men needed to wear trousers and closed in shoes for Fisherman's cove & The Straights. I did feel sorry for the men who really seemed to struggle in the heat whilst the women could go bare legged. This strange rule is the only downside to the resort. I can't see any way that smart shorts along with a short sleeved shirt could be deemed as offensive. Pools Spa villa guests can use the spa pool which is very tranquil as children are not allowed. The lunch menu there is limited to 4 cold salads as they don't appear to have any cooking facilities. A special mention goes to Rehman who is very attentive. The main pool is more lively but still very tranquil and has a much more expansive range of food so this may help decide your location of villa. There are always free loungers at both pools and at the beach and thankfully no need for sunbed hogging. Each sunbed had a full length towel and a second one for body drying. WiFi Each villa is provided with a square 5x5 cm WiFi dongle. You log in on day one and keep it with you at all times. We found the connection to be excellent and could even stream the CCTV from our business. Spa There is a separate male and female bathhouse and this experience is second to none. I went with my husband and we started with a foot wash before being taken to a changing area where you remove all your clothes and are tied into a sarong. You are then taken to a cold water pool with powerful waterfalls, then through to a fragrance inhalation area, then through to a wash area for the body & hair followed by a soak in a hot pool all the time keeping the sarong on. You then lie face down on an outside bed and are exfoliated and rinsed. After drying, you are then given a new sarong before meeting with your partner for your chosen massage (you can both choose different styles). I can't recommend this resort highly enough. I was concerned about the lack of TV in the spa villa, but you soon realised this resort is all about relaxation and taking in the beautiful scenery. The staff are wonderful and make you feel really special. It really is a taste of paradise. 100% recommended.
Lorrie75 - Eastbourne, United Kingdom
---
Surreal 4day mini break which exceeded expectations for its location & excellent service all round.Idyllic location on a tropical island of jungle with its inhabitants of monkeys, wild boars, hornbills , eagles seemingly still enjoying their natural habitat. Sea otters& monitor lizards enjoy the beach areas. Emerald Bay was breath-taking. Spa experience is a must -do.Food & drinks world class standards. Would have liked more info about island, animals& plants . Superb all round. Definitely recommend & re visit.
corx2018 - Nottingham, United Kingdom
---
So let's begin w the positive comments : 1. The staff is amazingly nice and always attentive, they try to remember your name and are happy that your happy. 2. The beach on the other side of the island is like out of a movie, just breathtaking and sunsets are increíble and sunsets are to die for. 3. The reception when arriving and departing was on point. 4. The formal restaurant has the best food of the hotel and has a romantic feel, the manager was exceptionally nice and attentive to all our needs. 5. Sunset cruise is worth it, boat trip was lovely good drinks and wine and a very pleasant experience . 6. The spa is a must and the massage therapists are amazing we had a Malay massage and Shiatsu and both were amazing the facilities are great and the pool is relaxing no kids and adult only so you find the peace you look for. 7. Pool restaurant was good food and good salads, coconut was great and Service was good as well. Now for the bad parts ..... 1. There is no adult area in the hotel and kids are everywhere, very little respect towards guests that are in a honeymoon or looking to relax. So if you think this is a adult only resort , think again and beware of the lack of parental supervision. At one point while working in the library parents and kids were shouting making noice and watching a movie on their iPad and had to ask someone from the hotel to please make them quite down. 2. Lack of internet. The island has very little WiFi and they offer you a portable one that sometimes works and other times doesn't but when you pay for the sea villas don't expect to get much work done or to have WiFi as even w the portable WiFi it really is poor when in the room. 3. Outdated and old villas. So you think you arrive into a traditional yet well maintained villa and unfortunately the villas need to be remodeled. The bed mattress you can feel that it's old as you sink into it like if your at your grandmas home, there is no tv which I understand in this time and age for the price and expectations a tv is a must now a days specially for international travelers. The coffee machine is a outdated copy of a Nespresso machine w very average or below average cápsuls. 4. Below average Chinese restaurant. Food was below average for the Chinese restaurant we ordered the specialties and to be honest they were very much average, view is good service is good but food would have rather done another restaurant than that . 5. Breakfast buffet was average. Nothing spectacular w the breakfast buffet service is slow as everyone comes to one restaurant to get bf. Nothing stood out and to be honest expected much more in quality of food and more attention to detail. It's an open air restaurant so it's hot which don't know how good that is to begin your morning too. 6. Kids everywhere . So not a big fan of kids when you fly 13 hrs to an exotic destination or not fond that there is no adult area that you can spend your day in peace and quite. This is a big red flag so don't except much in privacy or in a relaxing vacay cause they are many families w kids and would say this is more a family resort that a couple of romantic resort. 7. Gym is super outdated, tried working out felt I went back in time 10 Years, equipment is very old and rusty small and obv no one there but even Yoga mats to stretch were dirty and old. Didn't want to workout after that. Tennis courts are also old and not well maintained so we discarded doing any sports while we were there. Overall this property could be a 10 but needs to get a big touch up. Would I go back, I think I would have liked to stay more days in Langkawi than make all my way there to find so many things not meant for such a praised hotel.
---
Lucky enough to have had a second visit to this beautiful place, which is my idea of paradise! The level of service is superb throughout, which begins on arrival at Marina Island, prior to speedboat transfer to the island. We stayed in the Spa villas, which are so peaceful. Beautiful room over the sea and the spa villas have their own lovely pool. We had a couple of spa treatments, which were incredible from start to finish (2 hours in total). Walked over to Emerald Bay on a few occasions and swam in the sea, which was so warm! Food in all 4 restaurants very good and a nice mix of choice and style. The wildlife too is amazing. In our time there we saw a family of 4 sea otters, wild boar, monkeys, 5 or 6 monitor lizards, sea eagles and some incredible fish. I really hope to return again! Definitely recommend, simply wonderful!
kerr_edinburgh - edinburgh
---