Please select your dates to see prices:
---
Pangkor Laut Resort in Pangkor Laut Island, Malaysia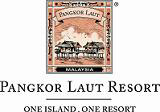 Radiant blue skies, shimmering white sand beaches and the gentle rush of waves rolling ashore greet you with the inviting call of the tropics as you enter Pangkor Laut Resort. Nestled on a tiny private island in the Straits of Malacca, just off Malaysia's western coast, this fabulous retreat welcomes you to enjoy warm comfort in the lap of luxury. The private villas here are situated either amidst the island's lush forests — looking out from the hilltops — or over the sea itself where guests instantly feel aloft from the cares of the everyday world. Spacious and airy, each room allows the natural beauty of the island to flow throughout, with outdoor baths opening to the sea, large balconies perfect for morning coffee and evening cocktails, and plush beds for each evening. At Pangkor Laut Resort enjoy the true beauty of Malaysia and the soothing ambiance of the sea.
After enjoying a beautiful sunrise while stretched out on your balcony, make your way to The Spa Village whose soothing wellness treatments, borrowed from ancient traditions, refresh and revitalize you for the day ahead. Take a boat trip to the nearby island of Pangkor for a delightful cultural tour, venture out for a snorkeling or fishing excursion or glide along the coast on a sightseeing kayak journey. In the afternoon, enjoy the idyllic, meticulously designed fairways at Damai Laut Golf & Country Club then center yourself with a Tai Chi Quan or yoga lesson. With evening settling over the lush countryside, set out on a romantic cruise along the Andaman Sea, or stretch out next to the pool with your favorite cocktail. Delight in a sumptuous meal that evening, dining over the water, with fine Southeast Asian cuisine of The Straits. Retire to your villa that night, gazing out at the stars shining over the sea, and drift off to sleep amidst the luxury comforts of Pangkor Laut Resort.
Location of Pangkor Laut Resort
Pangkor Laut Resort
32200 Lumut, Perak
Pangkor Laut Island, Malaysia
Nearest Airport: KUL
Amenities for Pangkor Laut Resort
General Information
140 Villas
Dining
Outdoor Dining
Private Dining
Wine Cellar
Cafe
On-Site Amenities
Beauty Salon
Concierge
Spa on Property
Laundry Service
Library
Gift Shop
Fitness Center
WiFi
Currency Exchange Service
Sauna
Boutique
Tennis Courts
Limousine Service
Beach Club
Lounge
Lap Pool
Infinity Pool
In-Room Amenities
Hair Dryers
In-Room Safes
Satellite Television
Activities
Excursions
Fishing
Kayaking
Sailing
Water Skiing
Windsurfing
Snorkeling
Sunset Cruises
Nature Walks
Yoga
Fitness Classes
Business
Meeting Rooms
Conference Facilities
Family
Babysitting
Play Area
Interests
Beach
Family
Food & Wine
Hotels
Overwater Bungalows
Spa & Wellness
Reviews for Pangkor Laut Resort
---
we arrived after a long journey to this tropical paradise, everything was perfect! We had a delightful sea villa, super clean and comfortable, excellent wifi and view to die for. The bed was very comfortable, air con excellent and the bathroom, with huge bath with sea view stunning. All the restaurants were fabulous and the staff could not have been more caring and helpful. I greatly enjoyed the spa, jungle walks and yoga.
---
ARRIVAL HALL Stepping into the arrival hall, you knew you were in for something special at the resort! The hall is in a brand new marina development. BOAT The transfer boat was nice and well maintained. Quick 15 minute ride to the resort, and we were greeted by happy helpful staff to help us check in. ROOM We stayed in a SPA VILLA -- room 820 - end of walkway and very private - great views! If you want special treatment and quiet relaxation, I only recommend the SPA VILLAS. The SPA VILLAGE is for the Spa Villa guests only (unless someone is having a treatment) and limited to over 16 years of age. Needless to say, it's delightfully quiet and peaceful. Keep in mind that the Spa Village / Villas are furthest from resort "center". There are shuttles and you can take a 5 minute (hot and humid) walk if you want. Our villa was overall very nice, clean and comfortable. Villa 820 provided great sea views as well as beach / jungle view so we were able to watch otters and monitor lizzards in the morning. Very cool! The AC works well in the Villa as long as you keep the bathroom door closed to the bedroom. We never had a bug or mosquito in our room. Yippee! WiFi We were provided with a portable wifi device that staff said would not be strong enough to power our laptops for internet or email. Not true. The wifi device was wonderful. We both work on vacation, and our email was perfect and fast every day. FOOD Everyone takes breakfast at Feast Village. You can ask for room service, and they will bring fruit and pastries. We did that one morning vs experiencing the crush of people grabbing food as if it were their last meal. The staff at Jamu Bar (in Spa Village) were very service oriented. The only draw-back is the food choice at Jamu was extremely limited to 5 pre-made salads that were the same each day. They were good, but that's not what one expects from a 5-star resort. And 2 of the 5 salad choices were made with onion which I have an allergy to, and they could not be made special. Bummer. From Spa Village / Villas, you can easily walk to Uncle Lim's (just so so) and Fisherman (very good) for dinners. Both offer great views. On the other side (by shuttle), you will find Emerald Bay and Chapman's Bar (lunch). The Bay is protected from jellies with a net, but my husband and I still believe we got zapped by a few nettles. The food at Chapman's Bar is ok - I'll leave it at that. On our departure day, we grabbed a quick lunch at Royal Bay Beach Club (at the "public" pool). Service was terrible. Food just ok. SPA Over the top wonderful. If you get a chance, try the 45 minute "bath" add-on. OVERALL 5-star property with 5-star service
longbeachCalifornia - california
---
Pangkor Laut Resort is located exclusively in a small island at the south west of the bigger Pangkor island. There is only one resort in this island. You have rooms at the hill side or rooms built on the sea. There are few restaurants in the resort. The beach is not great. What I enjoy most is the hornbills in this area. There are two types of hornbill found here, namely the Oriental Hornbill and the Great Hornbill. Great hornbill has white neck with yellow batch and is twice the size of the Oriental Hornbill. We can see more oriental hornbills here. The Oriental hornbill has black colour neck. We can see the hornbills flying from one side of the island to the other side of the island. There is also a particular tree where we can see so many bats resting there.
mshian63 - Kuala Lumpur, Malaysia
---
Pangkor Laut Resort, Malaysia: If Pavarotti had a suite on this private island named after him here and was an amorous fan, this must be paradise (so much for waxing and singing lyrical of the place). This has, for light years, been on my to-go places for divinity. And today, after a private speed boat away, I set foot upon the beauty. The villas are massive and the bathrooms and tubs contain any sized ego's. If you stay at the beachfront, do be mindful of waking up to the soundtrack of Batman. A particular specie of bats (flying fox) colonise a tree. The cacklings in the wee hours would be something Pavarotti wouldn't approve of. Emerald Bay is the hidden beach where a stretch of emerald greet you (hence the name). The water is green clear (as if this ever exists!) and gentle. The sand feels like powder crunched under your feet. This is simply, paradise. On a side note, there were a few kinks but all sorted out by the gracious staff at Pangkor Laut. The response time was knee jerk. The hospitality oozed with warmth and sincerity. Special thanks to GM Derrick Gooch, Serena Chau and Dashni Chandran. And to our favourite server Vipin, who went the mile when it was the extra length needed.
kimwillrule - Singapore, Singapore
---
Having just returned from PL I wanted to add our thoughts and comments to the many other reviews that have been made. The resort as many say is beautiful. The restaurants all serve a variety of food that is beyond exception of excellent quality and very well presented. It really is a case finding which you prefer as there is something to satisfy everyone on offer. The only thing that we would have liked would have been for the odd evening buffet or BBQ for a change from the a la carte style menus. Many people have comment upon the quality and helpfulness of the staff and everyone genuinely wants to please; there are too many to mention or single out any in particular, however Rehmend at the Spa pool was exceptional in his attention and ability to please with fresh fruit and his coconut/ pineapple surprise always being excellent. We did visit the Spa on 4 occasions – the first one being the complimentary couples massage that did not include the bath house experience however, the other 3 I had booked in advance to give us a special deal and we had a variety of treatments between my wife and myself – all of which were very professionally executed and delivered – among the best I have received anywhere. It is worth being prepared for the routine within the spa as the young ladies accompany you to the locker room/ changing area and proceed to tell you to take everything off whilst they stand there with a sarong held above their eyes and then wrap it around you before you indulge in the bath house experience and the same thing occurring for the removal of the wet sarong and also massage. However, everything is carried out most professionally and I never felt anything other than very well treated. We booked the whole holiday through Emirates and travelled from Newcastle via Dubai to KL and then had the transfer to PL. It is a long way and took around 24 hours in actual time to do the whole trip, but as others have said it is well worth it. The car transfer took us about 3.5 hours on the way and 4 hours back due to traffic around KL. The roads are quite good the first 1.5 hours being on motorway and the remainder on single carriageway roads – plenty to see and quite an interesting journey. The flight times via Dubai are quite good and we had a late check out on leaving and got the 5 p.m. boat back to the mainland. The weather when we were there was very good with no rain during the daytime – apparently usually a couple of days every week of rain, but when we were there it only rained at night – 3 nights - and we had the most amazing and loud thunderstorm we have every experienced anywhere. It is very humid and whilst we used plentiful amounts of DEET we rarely saw flies or mosquitoes – over the entire time we were only 6 times between the two of us. There is an abundance of wildlife and we saw Hornbills, Sea otters, monkeys, monitor lizards and a snake at Emerald bay. We stayed in a Spa villa and had requested a quiet one and got the one furthest away (819), which was great for us as we do not mind a walk – about 20 minutes to the restaurant for breakfast. On the walk we were able to see many fish and other wildlife every day which we enjoyed. You can of course get the shuttles that run around all the time but we enjoyed walking and it was never far anywhere. So what is the resort good for – excellent for couples, chilling, eating good food, being well looked after and get some winter warmth compared to the UK. And not so good for – children, the not so able, those that don't like heat and humidity and it is a long way.
Chris J - Durham, United Kingdom
---