Tell us how much you want to pay per night for your stay at this hotel. Only you will see your offer and you'll find out instantly if it is accepted.
Number of nights left at auction prices: 30
Room: Inland View
Included: Complimentary Wi-Fi.
Not Included: Any additional applicable taxes, surcharges and fees are payable to the hotel directly. 1.06 Euro per day city tax payable to the hotel
How it works
You can make up to three offers for your stay date_in to date_out.
Valid Travel Dates: Apr 12, 2018 - Dec 29, 2018. Travel must be completed by

Dec 29, 2018

or will be forfeited. No extensions will be offered.
Minimum of 2 consecutive nights
Hotel stay is for single/double occupancy, subject to specific inventory availability for stated room category and valid for room-only accommodations (unless otherwise noted).
Reservations must be made through Preferred Hotels & Resorts Redemption Desk only. Please do not contact the hotel directly.
Reservations are not confirmed until a confirmation number has been issued by Preferred Hotels & Resorts.
Auction hotel stay is non-refundable and cannot be combined with any other offers.
Your offer was low but close!
Would you be willing to pay $ per night?
You already made an offer on this hotel which was accepted. If you want to make another offer for this hotel, you may do so after 48 hours. If you have questions, please visit our support area here.
Or book now on one of these sites:
Please select your dates to see prices:
---
The Annabelle in Paphos, Cyprus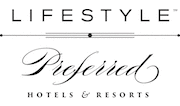 On the enchanting Mediterranean isle of Cyprus is The Annabelle, part of the Lifestyle collection of Preferred Hotels & Resorts. This elegant sanctuary boasts a beachfront setting, sweeping Mediterranean vistas, close proximity to a charming fishing hamlet, and surrounding archeological sites. The Annabelle offers a haute and historic experience at once. Its six acres of paradise is punctuated with lush gardens and tumbling waterfalls. Guest rooms are incredibly stylish, with ultra comfortable furnishings, private terraces and a choice of views. Suites overlook the serene sea or gardens and feature whirlpool tubs, and select units offer private plunge pools. The overall experience at The Annabelle is one of relaxation and fine living at its best.
With four restaurants, guests can experience a wide range of tastes and cuisines. Traditional Cypriot fare is enjoyed with a mix of live music at the seaside Mediterraneo. Asteras offers a fine dining experience amid an intimate space, with a menu of steak and fresh fish. Several bars and lounges, including a swim-up concept, add to the social nature of the resort. And with a roster of recreational diversions, there is never a dull moment to be had. Tennis, squash and water sports are just a few of the pleasures that await you. AlymraSpa, located in The Annabelle's adjacent sister property, allows guests to be pampered from head to toe with its menu of treatments, and this delightful haven also features a sauna, steam rooms and indoor pool. There are several excellent golf courses nearby, too. Those who fancy themselves explorers can set out to do a little wine tasting within the confines of a Byzantine monastery - an experience certainly worthy of a toast.
Location of The Annabelle
The Annabelle
Poseidonos Avenue
8102
Paphos, Cyprus
Nearest Airport: PFO
Amenities for The Annabelle
General Information
218 Guest Rooms
Connecting/Adjoining Rooms
Dining
Outdoor Dining
Private Dining
Pool Bar
24-Hour Room Service
Swim-Up Bar
Afternoon Tea
On-Site Amenities
Fitness Center
WiFi
Live Entertainment
Tennis Courts
Gardens
In-Room Amenities
Air Conditioning
Bathrobes
Hair Dryers
In-Room Safes
Mini Bar
Satellite Television
Marble Bathrooms
Private Pools
Activities
Fishing
Sailing
Tennis
Water Skiing
Windsurfing
Mountain Biking
Scuba Diving
Snorkeling
Parasailing
Business
Business Center/Services
Meeting Rooms
Family
Babysitting
Kids Pool
Kids Club
Playground
Children's Menus
Teen Activities
Nearby
Historic Sites
Shopping
Restaurants
Golf
Vineyards
Interests
Beach
Family
Hotels
Reviews for The Annabelle
---
The Annabelle never fails to come up to expectations and wias Extremely impressed with the new spa facilities now on the fourth floor. Also the restaurant and bar. Hotel perfectly situated at the end of the seafront with good flat walks down to the harbour and also the other way along the sea front. Also very good disabled facilities. Also staff very helpful.
pauline100643 - Lowfield Heath, United Kingdom
---
The Annabelle is a beautiful hotel recently refurbished and situated in close proximity to the centre of Paphos. The reception area, rooms and outside pool area are of a high standard. Allocated a room firstly on the 4th floor with air conditioning not working so moved to a pool view room on the ground floor with terrace overlooking a pool and the sea. Good size room with large comfortable bed and decent bathroom with shower. Only ate at the Fontana restaurant, the buffet breakfast and dinner were excellent. Top marks to Meghan for her meet and greet service with an amazing smile, Andreas for his waiting and advice on the wines and to Flora 'on the pans' at breakfast for making the most amazing omelettes. No need to pay extra and eat at the alternative restaurants on offer. The hotel offers fantastic areas outside to chill and relax, by the main pool, around the alternative pools, fountains and swim up bar or in the gardens alongside the beach. No animation team here so very peaceful. Not suitable for families with children looking for entertainment. A lot of the clients attracted to this hotel are elderly, here for the perfect weather and quiet. The one major problem at the hotel since being refurbished is the lack of health and safety. There are floors with no fire doors, wedged doors and blocked fire exits. I am sure that the hotel management are now addressing this problem since bringing it to their attention. Please ensure before making a reservation that your tour operator is aware of this fact and that you will not be at risk staying at The Annabelle.
WHP300Helen - Stourbridge, United Kingdom
---
We got married at the Annabelle 10years ago and I contacted them to arrange an anniversary meal which they sorted for us at the Amorosa restaurant. The food was absolutely superb, it was such high quality and delicious. The staff were really friendly and helpful and added lots of nice extra touches, including a cake to celebrate our anniversary. The setting was also beautiful amongst the lovely hotel grounds with views to the harbour. They made it really special and we thoroughly enjoyed it!
Kirsty A - Bolton, United Kingdom
---
More rooms have been added but facilities have stayed the same.... eg people reserving beds as there are insufficient. Main pool had to be drained for repairs. New pool under used and quite shallow. Food in the buffet not adequate,eg main desserts finished over an hour before end of evening meal times. Not enough dining tables outside for people to enjoy lovely evening weather (queuing). We were quite ill with upset stomachs for the last two days and were told that lots of people had it... due to the heat... how strange that it happened at the same time (all meals were taken at the buffet). Last year totally different. Maria the charming table hostess was also a great miss.
Vivi042 - Cockermouth, United Kingdom
---
This hotel is still work on going but generally unobtrusive probably because improvements are coming to a conclusion. It is almost 20 yrs since our first visit to Cyprus. Paphos Annabelle were chosen after recommendations by family. After having a poor experience on the flight and not arriving til 01.00hrs on second day of the holiday the room we were allocated although good but in a very poor location being overlooked by the outside dining room. A path ran down to the Beach within 2 mtrs of the balcony. That was the bad news but when approached the Reception changed all of that and were only too willing to change us to another room which was much more private and served the purpose well. We were on bed breakfast and evening meal with all meals being taken in the Fortuna Dining Room. Always a very good choice of food with very helpful staff, the buffet area a bit cramped at busy times but ok tried to eat outside and only once had to use inside facilities both areas very good but preferred outside. Tables well spread out loads of space. Nice to see that dress code was kept. Unfortunately the Main pool floor had to be repaired while we were there but was repaired in 3/4 days. The other pools were available and apart from the avid swimmer were ok . I cant say that the hotel really reflected what a 5 star should look like? but the Staff from Reception to all areas were excellent. The rooms kept clean with a constant supply of clean towels and bed linen Worthy of note however is the new Spa which did reflect 5 Star splendour, a small hi tech gym with all the usual treatment rooms available. A very pleasant indoor pool overlooking the Sea. We wouldn't hesitate to recommend and return here. Used the feature dining rooms and found them very good but disappointed that there was a tariff added.(was aware that this would happen) No beach to talk of but very safe bathing area 100 yards from the hotel loads of towels available plenty of beds but those in the best areas were snapped up pretty quick. There was a beach bed bobby who moved towels from beds if not used for 1 hr and 1hr 30mins at lunch seemed to work very well you need to be on your toes to get the best spot.
syddor - Middlesbrough, United Kingdom
---