Please select your dates to see prices:
---
Castille Paris in Paris, France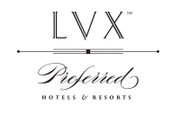 Located in the heart of the most famous city in the world, Castille Paris combines Parisian allure, Italian style, and unparalleled luxury for a world-class experience along the Rue Cambon. Earning itself a place in Paris' history, Castille Paris comes alive in one of the city's oldest buildings. Remodeled in the 18th century, the timeless beauty and elegance of the hotel's fa็ade shines through luxury upgrades and contemporary conveniences. The hotel's 108 rooms are divided into two wings, the Opera Wing and the Rivoli Wing. Each wing exudes distinctly Parisian charm, with touches of Italian opulence, including suites with parquet flooring, bathrooms outfitted in Calacatta marble, and decorative chiaroscuro motifs. Oversized goose-down Starbed beds are dreams on which to dream, while wireless Internet, butler service, a sumptuous pillow menu, and fully-stocked mini-bar ensure maximal comfort for even the most discerning of travelers.
The integration of Italian and French refinement creates an ambiance beyond compare, from the enchanting surroundings to the indescribable gastronomy. Guests of Castille Paris enjoy one of the best luxury Italian restaurants in Paris without ever leaving the hotel: L'Assaggio serves a symphony of colors, fragrances, and flavors that will electrify every palate. The bistro's daily American buffet breakfast is a little taste of home for many travelers, and the Roman interior courtyard is ideal for al fresco dining in the warmer summer and spring months. A world of art, culture, and romance awaits along the famous roads and paths of The City of Lights, but your day begins and ends in a pied-เ-terre like no other, welcome to Castille Paris.
Location of Castille Paris
Castille Paris
33-37 Rue Cambon
75001
Paris, France
Nearest Airport: ORY
Amenities for Castille Paris
General Information
108 Guest Rooms
Handicap Accessible Rooms
Non-Smoking Rooms
Dining
24-Hour Room Service
Bar & Restaurant
On-Site Amenities
Concierge
Valet Parking
Limousine Service
24-Hour Fitness Center
In-Room Amenities
Air Conditioning
Direct Dial Telephones
Hair Dryers
In-Room Safes
Mini Bar
Satellite Television
iPod Docks
Flat-Screen Televisions
Coffee & Tea Facilities
Pillow Menu
Espresso Machine
Work Desks
Bathrobes & Slippers
Complimentary WiFi
Business
Meeting Rooms
24-Hour Business Center
Business Services
Catering Services
Nearby
Historic Sites
Shopping
Restaurants
Nightlife
Parks
Public Transportation
Interests
City
Culture & Arts
Honeymoons & Romance
Reviews for Castille Paris
---
Fabulous staff, position, beautiful my daughter loved it and breakfast was ๐Ÿ'๐Ÿ˜Š๐Ÿ˜๐Ÿ˜‰๐Ÿงš๐Ÿปโ€โ™€๏ธ๐Ÿงœ๐Ÿปโ€โ™€๏ธ๐Ÿงžโ€โ™€๏ธ๐Ÿง›๐Ÿปโ€โ™€๏ธ๐ŸงŸโ€โ™€๏ธ๐Ÿ'ผ๐Ÿป๐Ÿง๐Ÿปโ€โ™€๏ธ๐Ÿฆ"๐Ÿฌ๐Ÿด๐ŸŽ๐ŸŒบ๐ŸŒธ๐ŸŒผ๐ŸŒป๐Ÿ'๐ŸŒท๐ŸŒน๐Ÿฅ€๐ŸŒˆโ"๏ธ๐Ÿญ๐Ÿฆ๐Ÿฟ๐ŸŽˆ๐ŸŽ๐ŸŽ‰๐ŸŽ€โค๏ธ๐Ÿงก๐Ÿ'›๐Ÿ'š๐Ÿ'™๐Ÿ'œ๐Ÿ–คโฃ๏ธ๐Ÿ'•๐Ÿ'ž๐Ÿ'"๐Ÿ'๐Ÿ'˜๐Ÿ'–๐Ÿ'—๐Ÿ'Ÿโ˜ฎ๏ธ๐Ÿšบโ™ฅ๏ธ
---
Amazing hotel in great location. The staff is so nice and can speak English. Very comfortable, clean and fun. Great bar and great service. Beautiful decor and rooms. Loved every minute staying at Hotel Castille!
---
My fiance is a little more go with the flow where as I like to have everything planned out and know everything about everything that is going on during vacation. With that being said I am not a huge fan of booking rooms where you don't get to know the hotel until after you book, well this time we were in Paris and only needed a room for one night, I knew what area I wanted to be in so we went for it and ended up at Castille. WOW!!! I cannot express enough how much I loved it, the staff was warm and welcoming, it was back on this gorgeous little block with the most amazing location, we could walk everywhere we wanted! (Cathedrale Notre Dame, Musee D'Orsay, Louve, Saint Chapelle..etc) my first time to Paris I was so overwhelmed with choosing where to stay, this is the place you want to be! Our room was wonderful as well, I wish I had photos but I could only find a video of it. When you entered you had the bathroom and a living room area and then an adorable staircase that led up to a bedroom..so charming and different. I would not hesitate to stay here again.
Ashley V - Minneapolis, Minnesota
---
Upon arrival, we were warmly greeted by the very friendly staff. Our room was on two levels with a bathroom and small lounge area with the bedroom on a mezzanine above. It had a full-length window which overlooked the beautiful courtyard and the Chanel Stores alterations department above there shop. The room was spacious, comfortable and well equipped, although more expensive than I normally pay for a hotel I am glad I did. Great for special occasions and very romantic.
---
On the avenue behind the Ritz Paris and Place Vendรดme lies the Hotel Castille, owned and operated by Italy's Starhotels. This international traveling businessman says, Assolutamente magnifico!! A great experience begins with the staff...and this one is exceptional. Every one of them. I must point out two of the very best: Alberto, the food and beverage director and Naomi, the bar's incredible mixologist (and a soon to be famous artist). The location is perfect. The rooms are comfortable and well-appointed. The hotel has lovely little spaces for sitting, reading and entertaining. And to that a beyond description Italian restaurant, "l'assaggio." An Italian fine dining experience. I'll never stay elsewhere in Paris. The Hotel Castille has my heart.
Buckles2007 - Memphis, Tennessee
---