Please select your dates to see prices:
---
X2 Khao Lak Anda Mani Resort in Phang-Nga, Thailand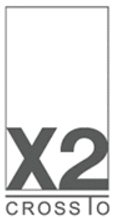 X2 Khao Lak Anda Mani Resort is set at the heart of Phang Nga Province, Thailand, right on the white sandy beaches of the Andaman Sea. "Khao Lak" literally means "Lak Mountain" which is one of the main peaks in this small mountainous region. Nine well-appointed guest rooms, each with spectacular views Lam Kaem beach, tropical trees and of the pool. Each room caters to guests' specific needs with easy access to the beach. Personalized service, unwavering attention to detail and top of the line facilities create a family-friendly environment and a secluded, romantic escape from everyday life.
At this picturesque location, the daytime social life centers around the swimming pool, where all you have to do is relax and possibly indulge on a massage or simply take a stroll on the white sandy beach. By night, when hunger strikes, it's on to 4K (pronounced "fork") for a taste of the local seafood and produce. In all reality, enjoy an all-day dining experience at 4K as the restaurant is open to cater any gastronomical desire at any time of the day. This stunning hotel, will tailor itself to meet all the expectation that your heart desires.
Location of X2 Khao Lak Anda Mani Resort
X2 Khao Lak Anda Mani Resort
7/9 Petchkasem Rd. Laem Kaen, Khao Lak,
82210
Phang-Nga, Thailand
Nearest Airport: BKK
Amenities for X2 Khao Lak Anda Mani Resort
In-Room Amenities
Air Conditioning
Work Desks
Complimentary WiFi
Activities
Beach Volleyball
Cultural Tours
Interests
Beach
Honeymoons & Romance
Hotels
Reviews for X2 Khao Lak Anda Mani Resort
---
I have been in the travel trade for most of my career so I have been fortunate to stay in hotels of all shapes & sizes, but there is something uniquely charming about this one. With just 9 rooms it is less like a hotel and more like a luxury holiday at your friend's beach house. Jeff, Mam, Barbie and their team incredibly attentive, yet utterly unobtrusive. We felt all the pampering of a 5* resort, without the pretentiousness. Rooms are generously sized & well appointed, with classic minimalist styling so as not to detract from the stunning surroundings. Yes you will no doubt find fancier resorts but good luck finding one where you are so warmly welcomed as special invited guests, and not just as another faceless credit card receipt. Food & beverage options onsite were delicious and reasonably priced. The champagne a la carte breakfast is a wonderful way to start the day and is served all day in case you like a sleep in. There is a decent number of restaurants just outside the property as well. The beach is pristine and so much quieter than those in central Khao Lak, located 10mins up the road. I would highly recommend this property to those truly wanting to escape the rat race. You will be sad to leave.
---
This is a great little hotel, great location with lovely food and lovely staff who do their best to provide service with attention to detail. Breakfast was really nice at the hotel and you can have this any time of day which is great. We received a complimentary meal for each person everyday from the menu and were brought interesting drinks and snacks each day to try by the pool , which was a nice touch. The only one thing we would say is that despite all the extras sometimes service was a little slow for the things we did order, and we had to remind the staff on a few occasions assuming they had forgotten â˜ș. This wasn't of course enough to put us off returning. Our room was really nice, good facilities and cleaned daily (sometimes a little late in the day but again no big complaint). All in all we had a fantastic holiday, so thanks to Jeff , Joy, Mam and the rest of the team at the hotel for a great stay and for your helpful recommendations for good local restaurants and places to visit.
---
This hotel was amazing. From start to finish the staff made this the most enjoyable retreat. They were attentive but not overbearing. Jeff is a top guy, really took the time to be helpful & informative. Breakfast was lovely. Christmas was certainly an experience! The beach was stunning, felt secluded. Definitely the best beach on the island. We loved our room. Really comfortable. Looking forward to visiting again :)
---
We stayed at this hotel for just a few days at the beginning and then again at the end of a diving trip. It's a very small and intimate resort. All of the staff are lovely and can't do enough for you. It's ideally situation just down the road from lots of shops and restaurants, although the food at the resort is also nice, especially the late breakfast. :-) The resort itself is very quiet and feels very 'far from the madding crowd'. The beach is gorgeous, although most people seemed to spend most of their time around the pool or in the garden. We loved lounging on the bean bags! One thing I would say is they could probably do with a few more bean bags and umbrellas as these all got 'reserved' very quickly and the sun loungers around the pool don't get a lot of shade (and they are not nearly as comfortable). The room itself was very nice and had everything you might need. I found the decor a little stark and a few pictures, etc. would have softened the look, but that's just a personal thing. Also, others have commented on the rather 'open plan' toilet arrangement, which is true. The toilets are tucked around a corner but there are no doors and you need to feel pretty comfortable with your travel companion to not be too bothered by this. Overall we loved our stay here and would definitely go back again.
SarahJ112 - Windsor, United Kingdom
---
We stayed as two couples arriving just after New Year for 6 Nights. Our stay was marred by food poisoning that we picked up at a restaurant local to the hotel and this has perhaps coloured our judgement of the hotel. However, our experience does not echo that of other reviews. Given that there are so many other good reviews, our experience is maybe unusual and could perhaps be the result of misaligned expectations. However, I know what good service looks like and as a hotelier myself, I also know a good hotel operation when I see one. This was amateur to say the least. Starting with the positives: - The hotel is very small and located on a very beautiful beach. It was also very quiet and peaceful so perfect if you want a simple break on the beach in a laid back environment. - Rooms are spacious and well appointed. There are lots of good extras like a coffee machine, good (unbranded) toiletries, a Bluetooth speaker and the free Wi-fi throughout the property was very strong. - I very much agree with the other reviews that mention that staff. They were super friendly and gave us a great welcome. - It's a really nice concept that you can have breakfast any time between 8am and 6pm. There is also a lovely little restaurant next to the hotel that serves great Thai and Western food throughout the day and evening – you don't really need to move far from the hotel! However
 - When we arrived just before 3pm, our rooms were not ready. I accept that this can happen if you arrive early but 3pm is not early and it was not as though our arrival time was unexpected as the hotel had arranged our airport pick up. Yet we were told that our rooms would not be ready for 90 minutes after our arrival. We were then ushered towards another room that we could relax in whilst our rooms were being cleaned yet our luggage was taken to the rooms we would ultimately be checking into. It seems we were expected to sit as two couples in a room for 90 minutes until our own rooms were ready?! - The property needs some TLC. Roofs need painting, the terrace slabs need a good scrub and the pebbles around the pool need cleaning and replenishing. For some bizarre reason, the hotel had chosen the use white spray paint to graffiti Merry Xmas and Welcome 2018 over all of the windows. This just looked really shabby. In general the photography on the website gives the impression that the resort is manicured and this really isn't the case – the hotel website is on the verge of being misleading. - Breakfast is quite a haphazard affair. There were always three staff working together to serve and whilst they were really very lovely (and I mean really lovely!), they were not at all organised. There's a total lack of management and language is also an issue. No one explained the breakfast routine on the first day. Fruit juice, fruits and a bread basket were all delivered to the table automatically on the first day along with cereal, yoghurt, butter and jams. On other mornings you got fruit and fruit juice but had to ask for everything else – there needs to be more consistency. Our initial experience with the food served was good – great egg dishes, we liked the bread basket and given the small amount of fruit they deliver to your table automatically, they were happy to prepare mango and watermelon to order – delicious. On the fourth morning when we were just recovering from food poisoning and were perhaps a little sensitive to the safety of the food being delivered, we found blue mould on the toast that was in our bread basket and those pieces that weren't mouldy were stale. The croissants were also consistently not cooked through properly with a small amount of uncooked dough in the centre of each. Having thought the omelettes were great on the first few mornings, one delivered on a later morning had a very strange taste rendering it inedible. This was probably more a reflection of my delicate stomach by that stage but equally the mouldy bread had given us reason to question the safety of the food. - The rooms do not have a fully private bathroom or toilet. I have no major issue with there not being a door into the bathroom but there should be more than a shower curtain in front of the toilet! I'm sorry but no amount of familiarity will have me doing a number 2 in front of my partner or a friend! It was a good thing that there was a toilet by the restaurant as we'd have been in a difficult situation given our food poisoning! Doors could very easily be added and I really think the hotel should consider adding them as this must put a lot of people off. - The short road leading up to the hotel entrance is piled with rotting rubbish and old furniture. This is about 25 feet from the hotel entrance and the smell is both horrible and over powering. Seemingly this is out of the hotel's control but surely they could do a deal with whoever is responsible and have it moved? It's the same story at the entrance to the hotel from the beach – there was dog excrement by the entrance to the hotel for 3 days during our stay. It should have been removed within minutes let alone 3 days! - There are not enough proper sun loungers and umbrellas. There are four wicker loungers that are not adjustable and would have you curled upright – they were used as a last resort when no other options were available. There are then four brown bean loungers next to the pool. These were comfortable however there were no umbrellas around the pool to provide shade. The hotel also moved two of these to someone's room terrace where they remained for them to use late in the afternoon when they had returned from using one of the other beach bags located on the grass – not the most efficient use of "furniture" given the limited number of things to lie out on. There were then bean bags located in five pairs on the grass adjacent to the beach under their own umbrellas. They weren't particularly comfortable unless you had a seating pad to go with the main bag. Since they didn't have enough of these to go around this meant that you were then destined to sit upright in the bean bag all day. I think the hotel needs to rethink this and either make the brown bean bag loungers available for all guests with adequate umbrellas for everyone to get some shade. Or they need to invest in proper wooden adjustable sun loungers. - They are missing a commercial opportunity. They have the three staff hovering around the restaurant/reception all day when they could be passing by everyone as they are lying in the sun offering drinks and snacks. They would lay out your towel for you at the start of the day and offer drinks, they would also bring you a free cocktail of the day mid afternoon and serve drinks if you walked up to the restaurant to ask for one. But they never walked around offering drinks throughout the day or picked up empty water bottles. I am sure that this would be very much welcomed by guests and they would generate revenue bu doing so. I want this to be constructive feedback as honestly, our experience wasn't terrible but neither was it as good as we expected it to be.
James B - Devizes, United Kingdom
---