Please select your dates to see prices:
---
Anantara Vacation Club Phuket Mai Khao in Phuket, Thailand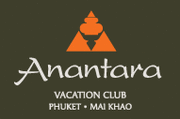 Anantara Vacation Club Phuket Mai Khao is a new addition to Phuket's resort scene, yet it's far from the crowds in touristy Patong. Located on a tranquil and hawker-free section of Mai Khao, Thailand's longest beach, the Vacation Club is ideal for independent-minded vacationers who love the idea of picking up a bottle of wine to enjoy on their own veranda as the sun sets. Apartments are spacious – they start at 300 square feet – and are sharply outfitted in dark hardwoods and crisp linens. Myriad activities and a full-service spa round out the resort aspect.
Start the day with brisk bike ride across the Thai countryside. Take to the sea in a kayak in Sirinath National Park. Cool off under a waterfall. Relish the sounds of the jungle. Stop for dinner ingredients at the local roadside market – the more colorful, the better. Try your hand at cooking a traditional coconut curry in your apartment's stainless steel kitchen, ocean glittering in the distance. Need direction? Sign up for a class at the resort's signature cooking school.
Location of Anantara Vacation Club Phuket Mai Khao
Anantara Vacation Club Phuket Mai Khao
887 Moo 3, Tumbon Mai Khao Amphur Thalang
83110
Phuket, Thailand
Nearest Airport: HKT
Amenities for Anantara Vacation Club Phuket Mai Khao
General Information
78 Suites and Villas
Dining
Poolside Dining
Restaurant
Bar
Bar & Lounge
Deli
On-Site Amenities
Spa on Property
Fitness Center
Outdoor Pool
Beach Access
Outdoor Whirlpool
In-Room Amenities
Private Patios or Balconies
Air Conditioning
DVD Players
Fireplaces
Fully-Equipped Kitchen
iPod Docks
Coffee & Tea Facilities
Rain Showers
High-Speed Internet Access
Deep Soaking Tubs
Activities
Bicycling
Cooking Classes
Excursions
Kayaking
Windsurfing
Water Sports Programs
Family
Babysitting
Kids Pool
Kids Club
Playground
Nearby
Shopping
Restaurants
Golf
Nature Reserve
Market
Reviews for Anantara Vacation Club Phuket Mai Khao
---
It was my first time in Thailand and I donā€™t think I would want to stay anywhere else. Firstly the general manager, chief were constantly in contact with me prior to my arrival because I wanted to make sure everything went smoothly. The staff are friendly & helpful. I felt safe everywhere I went. The food at Chaam the restaurant at Anantara was so delicious we ate here most of our stay. Itā€™s kids friendly and although we were 3 adults in my party we never felt like the kids were too much to deal with. There were activities for kids to keep them busy and happy, so if you have kids this would be a great place to consider. The bikes were so cool to use to get to the beach and if you donā€™t want to use it the beach is just a 5 minute walk. You can book your tours, a day trip or just grab a taxi that will wait for you for up to 4 hrs for a very reasonable fee while you go shopping or want to roam. I just want to thank concierge ā€œNumā€ and the taxi driver ā€œBankā€ for making our stay so wonderful. They both remembered my friends and I even off the property and asked us if we were enjoying our stay and recommended places for us to go. When an employee remembers you after you leave the front desk from check in it makes you feel awesome and we also will remember them just because of that! Itā€™s my last night here at the Anantara Vacation Club and I just felt like I needed to write my review now because Iā€™m already missing this place, especially the sunset.Thank you for the best experience of our lives šŸ˜Š
JT20015 - New York City, New York
---
I didnā€™t use to value vacation clubs till we had a child. This is our third trip here and heā€™s finally old enough to thoroughly enjoy himself at the kids club and the pool... and the movie night by the poolside, the bicycles, our private pool... Vacation clubs help bring the family close together while chilling out! Service here really meets expectations every time. Because we had 5 days this time, I did a cooking class and had Muay Thai class and the sunset yoga is just the perfect way to end your day! Thank you all at AVC mai Khao!
weennee - Penang, Malaysia
---
This ia a very nice vacation place with beautiful surroundings and friendly staff. It is a short walk to the beach and the staff is very good at driving us to the beach with a golf cart. We enjoyed the sunset yoga and the poolside bar for refreshments in the late afternoon.
Romeo T - New York, United States
---
Very Excellent. The atmosphere,stuff,environment will be a great place for your family. Should not miss pool villa else apartment two bedroom suite will do. You won't be disappointed for your vacation.
---
The relatively newer development at Anantara pool villa came with additional features: snakes in the garden. Lucky my kids are not around but it was quite an adventure and strongly recommend parents to look out before letting your kids to play in the garden area of the villa!!!!! After a scare we strolled off carefully to the restaurant to have a dinner buffet. I would say definitely not worth the value at all. Go to Marriott side or coffee club at turtle village would be much better. The steak at the buffet is like stones difficult to chew. And seafood not fresh. Some shrimps body is mushy , which means not fresh at all. Food quality definitely not good at all, maybe itā€™s meant for club owners who already paid for membership so they do not really care too much. You tried JW Marriott food they are much better! Then lastly watch out for water quality! I put a towel in basin whenever I checked in to new room nowadays and let tap water run for a while. You can see the towels here at the villa side totally stained yellow. Definitely not the kind of water you want to bath for too long. And for kids I have to buy bottles water to let them use for brushing teeth if u do not want your kids to be poisoned!! Never boil the tap water from the resort! Not safe!!! Use bottle water to cook as well!! Snakes and dirty water!!! Not sure you should buy into the club membership or return at all!!! Good Luck!!!
---