Please select your dates to see prices:
---
Andara Resort & Villas in Phuket, Thailand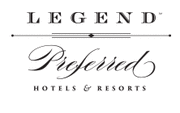 Phuket is a worthy destination of choice for savvy travelers. Wind-swept and picture perfect, this Thailand paradise is home to the exclusive Andara Resort & Villas. All the elements needed to create a luxurious and unforgettable stay are here - platinum sand beach, plush accommodations, perfectly suited privacy, and unsurpassed service. At this beautiful hotel, part of the Legend collection of Preferred Hotels & Resorts, each guest room is a personal oasis, a spectacular retreat of magnificent proportions. Choose an elegant suite with multiple bedrooms and designer touches or a poolside villa with panoramic ocean views, discreetly-placed outdoor showers, and private infinity-edge pools.
Silk Restaurant and Bar, with its sofa seating and al fresco setting, is the idyllic place to feast on traditional Thai cuisine. The resort also offers a menu of Western-style comfort food for those with a taste for home. The bar, with its raised ceiling and dangling lanterns, is the ideal place to convene for an after-dinner drink. While it is tempting to cocoon yourself behind the closed doors of your villa, you will surely want to take full advantage of the many on-site amenities. Mingle with guests at the ample-size resort pool, take a stroll along the palm-laden beach, or invigorate your body at the fitness center and spa. The resort's private beach club, accessible via shuttle service, features tandem-size sun loungers and the warm waters of the Andaman Sea. While at the resort, guests also have access to a pair of yachts that can be used to take excursions and tours into the world famous Phang Nga Bay. Breathtaking views and superior service, along with the finest in luxury accommodations, make Andara Resort & Villas a perfect choice for the ultimate vacation.
Location of Andara Resort & Villas
Andara Resort & Villas
15 Moo 6, Kamala Beach
83150
Phuket, Thailand
Nearest Airport: HKT
Amenities for Andara Resort & Villas
General Information
Non-Smoking Property
Dining
Restaurant
Room Service
Bar & Lounge
On-Site Amenities
Concierge
Pool
Shuttle Service
Spa on Property
Fitness Center
Beach Access
In-Room Amenities
Complimentary WiFi
Activities
Snorkeling
Yachting
Family
Children's Programs
Babysitting
Interests
Family
Family
Spa & Wellness
Spa & Wellness
Reviews for Andara Resort & Villas
---
Yes, the property is stunning. The pool suites are huge and well appointed. However, you'll either be going up and down stairs to get to your room or wait for a golf cart to take you. The staff has such limited English skills that it is very difficult to get anything or even order food. We ate in the restaurant several times; they never got our order right. I believe good hotels should have good Concierges. This hotel does not. They know little, will not tell you the whole truth and do not communicate properly like letting you know what has been arranged when you arrive. They get times wrong. Just all around bad. This was a huge detracting agent from our stay.
terpjohn - Boca Raton, Florida
---
We travelled as a group of 8 adults, 2 children and 2 infants and we took the pool suite for 3 nights. Everything from the check-in until we checked-out was amazing! The 4 bedroom villa with the pool was PERFECT for our needs. We spent loads of time lounging in the pool, napping on the deck, bonding in the living room, and, in the evenings after dinner, battling it out on the makeshift mahjong table. Breakfast (included) was one of the highlights of my trip. I have a weakness for french toast...and the one Andara made was beyond reproach. They somehow managed to make it wonderfully eggy but yet still remain fluffy on the inside. Thai culinary sorcery haha. On our final night, we had dinner in the hotel...if you want good thai food, look no further than Silk...scrumptious! Going anywhere in Kamala town is a free shuttle ride organised by the hotel and with the plethora of food and drinks and shopping available, definitely check it out. My personal fave was Grill Bill where food and service is wonderful. Even the new mothers and fussy grandmother reveled in the huge and well-equipped kitchen prepping food for the children. Service is impeccable and i, for one, made good use of the coffee machine provided. The entire family thoroughly enjoyed themselves this trip and i'm fairly certain we will return again soon. p.s. A few negatives... - airport transfer (arranged by the hotel) was late...but they comped 50% of the cost - internet, while fast and free, was spotty at best. Some devices had alot of trouble connecting to the network - bed too soft for all of us - pool was a little chilly for the children (i'm just nitpicking)
Charles L - Melaka, Melaka, Malaysia
---
Got a 1 bedroom penthouse pool suite, turned out it was a 3 bedroom condo that they just locked 2 bedrooms. The lounge room, terrace, rooftop pool, master bed, kitchen, were all very big, well designed, well maintained. Didn't visit the common pool once because the rooftop pool with a view of the ocean was perfect. The free car service to Kamala Beach village was always fast and the drivers were nice. The suite had multi room Bose sound systems that could be linked, and the staff were happy to plug my iPad into the TV.
anguslogan - Seattle, Washington
---
I have stayed at the Andara Resort and Villas a few times now and I remain enthusiastic about the facilities and the personalised service. I stayed in a 3 bedroom terrace suite which is 241 sq.m. and includes well appointed bedrooms, an equally impressive living and dining area with stylish western kitchen opening to an outdoor terrace enjoying views of the Andaman Sea. Fabrics and silk custom designed from Jim Thompson are complimented by a Bose surround sound system, 55 inch LCD TV and complimentary wi-fi. SIlk Restaurant & Bar restaurant is a Phuket favourite for hotel guests and visitors alike. With the recent addition of "La Seta", an Italian eatery, the food variety is even wider and offers a great choice of Italian favourites including pizzas cooked fresh from an original pizza oven. The quality and taste of all meals that I had was excellent. The pool is 40 meters long and cold towels as well as water and face spray are provided. Andara Resort resort also offers a separate section on nearby Kamala Beach which can reached by a free shuttle service on demand. Hotel staff are on hand at the beach and offer towels, beach-mats and cold water. The staff at the resort are very attentive and always provide a distinguished service. Management is very visible and always ready to help and assist in any possible way. I enjoyed my recent stay at the Andara Resort very much and would highly recommend it for the stylish traveller.
SwissTravelManager - Bangkok, Thailand
---
Every summer, our family try to find an excellent pool villa for a good rest. My parents and my brother's family and my family, so we had a 3 bedroom pool villa. It is always difficult to satisfy everybody's needs but this time, indeed, everybody was happy to stay this resort. Andara resort and villas were so far the best places we stay. The room itself is very cozy and comfortable to stay, the pool at the room is small but good enough to enjoy privacy. The main pool is very enjoyable to have a swim and rest. However, the best part of this resort is a restaurant. We had everyday morning buffet and lunch, dinner at one place, but no problem for having it every day. I can say it is the best restaurant in Phuket. My mom and wife had a good experience at the Spa, my brother enjoyed the gym, and I and my brother played tennis every day. What else? What we can expect more for Pool Villa at the vacation?
---