Please select your dates to see prices:
---
Andara Resort & Villas in Phuket, Thailand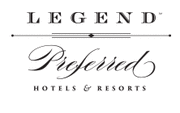 Phuket is a worthy destination of choice for savvy travelers. Wind-swept and picture perfect, this Thailand paradise is home to the exclusive Andara Resort & Villas. All the elements needed to create a luxurious and unforgettable stay are here - platinum sand beach, plush accommodations, perfectly suited privacy, and unsurpassed service. At this beautiful hotel, part of the Legend collection of Preferred Hotels & Resorts, each guest room is a personal oasis, a spectacular retreat of magnificent proportions. Choose an elegant suite with multiple bedrooms and designer touches or a poolside villa with panoramic ocean views, discreetly-placed outdoor showers, and private infinity-edge pools.
Silk Restaurant and Bar, with its sofa seating and al fresco setting, is the idyllic place to feast on traditional Thai cuisine. The resort also offers a menu of Western-style comfort food for those with a taste for home. The bar, with its raised ceiling and dangling lanterns, is the ideal place to convene for an after-dinner drink. While it is tempting to cocoon yourself behind the closed doors of your villa, you will surely want to take full advantage of the many on-site amenities. Mingle with guests at the ample-size resort pool, take a stroll along the palm-laden beach, or invigorate your body at the fitness center and spa. The resort's private beach club, accessible via shuttle service, features tandem-size sun loungers and the warm waters of the Andaman Sea. While at the resort, guests also have access to a pair of yachts that can be used to take excursions and tours into the world famous Phang Nga Bay. Breathtaking views and superior service, along with the finest in luxury accommodations, make Andara Resort & Villas a perfect choice for the ultimate vacation.
Location of Andara Resort & Villas
Andara Resort & Villas
15 Moo 6, Kamala Beach
83150
Phuket, Thailand
Nearest Airport: HKT
Amenities for Andara Resort & Villas
General Information
Non-Smoking Property
Dining
Restaurant
Room Service
Bar & Lounge
On-Site Amenities
Concierge
Pool
Shuttle Service
Spa on Property
Fitness Center
Beach Access
In-Room Amenities
Complimentary WiFi
Activities
Snorkeling
Yachting
Family
Children's Programs
Babysitting
Interests
Family
Family
Spa & Wellness
Spa & Wellness
Reviews for Andara Resort & Villas
---
Just came back from a second trip to this fabulous resort. The suites are amazing - privacy with enough space for everyone to feel relaxed. Loved the hospitality and attention, all within a spacious and well-appointed private suite. The service was amazing, a buggy always available and trips to the beach easy to arrange. And my elderly mother always had a helping hand to ascend/descend steps. One bit of feedback - the personal chef service should include more a more formal process for menu selection. Our party had many special dietary requirements (vegetarian, no spice, no tamarind, etc) and it would have been easier to communicate through a standardised form versus describing to a supervisor verbally. The only other piece of feedback is that the internet connectivity was very spotty. For a property of this caliber, I would have expected lightning fast and always available internet.
KMCityChick - Mumbai, India
---
We stayed at this Resort visiting Phuket Thailand for the first time and we fell in love. This boutique hotel was a dream. Beautiful resort, landscaping included. It's small enough that you feel important and big enough that you don't feel like many people are there. Every staff member went over and above my expectations. The car service was impressive, took us wherever we wanted to go and always had cold towels & cold waters waiting for us when we got back in the vans (nice lux vans). We always felt safe knowing they were looking after us. We didn't go to the beach which was across the street so I can't speak to that. But we enjoyed the beautiful pool which was never packed. We had a 2 bedroom ocean view suite which was so big, we felt like we were at home. They had Andara bottles of insect spray in every bathroom which they replenish daily, so those were easy to take everywhere with you. I had a random request and before I knew it one of the staff members had gone into town and bought me what I needed. I wish there were more Andara Resorts around the world because I would be a loyal customer. If we ever come back we will of course stay here.
---
Andara is a great way to relax and feel at home but yet have access to five star luxury and service. Kamala Beach is a fun and laid back area and Andara reflects this but at the same time allows you to experience a stylish a home in a hotel sort of vibe. The staff are lovely and very friendly and helpful. The pool is a stunning and you can easily spend a day here , enjoying great views and some real relaxation. If you want to go to the beach or town they have a great on site shuttle service for free which is really useful. The beach area has staff and nice loungers etc and its all quickly accessible. The restaurant has a great breakfast but also offers themed dinner evenings and happenings or pool BBQ evenings etc . There is a lot to do here if you want . We had a lovely penthouse apartment with a fabulous pool that overlooked the whole bay and was a lovely place to end the day with a sunset swim. Daniel the hotel manager and guest experience manager Olga are charming and quickly sorted out great reservations for us and local experiences. A really memorable time was spent here.
LaurieZ80 - Zurich, Switzerland
---
We are in a six bedroom villa with its own excellent private staff including a chef that did not repeat any dishes for lunch or dinner. The space has a fully equipped kitchen barbecue, an infinity pool and spacious liv8ng room, large screen tv etc. The rooms are absolutely gorgeous with large bathrooms and tubs. The staff is superb and extremely friendly. The view of Kamala Beach is outstanding. There is a spa and gym and a 'Complimentary 'buggy' is available to take you to the beach. If one wishes to relax, and have a peaceful 7 star holiday, this is the place - heavenly!
meattle - New Delhi, India
---
Andara is the best place to stay in Phuket hands down. They were extremely accommodating. The manager Daniel was so nice and greeted us every morning. Best and Toy were also great and accommodated us in many ways. We had a beautiful room and they really made our honeymoon memorable. We look forward to coming back to Andara very soon. The breakfast was also amazing as well as their restaurants Silk. VERY WELL maintained property!!
AriLabo - New York City, New York
---