Please select your dates to see prices:
---
Andara Resort & Villas in Phuket, Thailand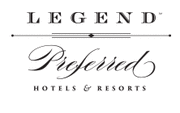 Phuket is a worthy destination of choice for savvy travelers. Wind-swept and picture perfect, this Thailand paradise is home to the exclusive Andara Resort & Villas. All the elements needed to create a most excellent stay are here - platinum sand beach, plush accommodations, perfectly suited privacy, and unsurpassed service. At this beautiful hotel, part of the Legend collection of Preferred Hotels & Resorts, each guest room is a personal oasis, a spectacular retreat of magnificent proportions. Choose an elegant suite with multiple bedrooms and designer touches, or a poolside villa with panoramic ocean views, discreetly-placed outdoor showers, and private infinity-edge pools.
Silk Restaurant and Bar, with its sofa seating and al fresco setting, is the idyllic place to feast on traditional Thai cuisine. The resort also offers a menu of Western-style comfort food for those with a taste for home. The bar, with its raised ceiling and dangling lanterns, is the ideal place to convene for an after-dinner drink. While it is tempting to cocoon yourself behind the closed doors of your villa, you will surely want to take full advantage of the many on-site amenities. Mingle with guests at the ample-size resort pool, take a stroll along the palm-laden beach, or invigorate your body at the fitness center and spa. The resort's private beach club, accessible via shuttle service, features tandem-size sun loungers and the warm waters of the Andaman Sea. Guests also have access to a pair of yachts. Breathtaking views and superior service, along with the finest in luxury accommodations, make Andara Resort & Villas a perfect choice for the ultimate vacation.
Location of Andara Resort & Villas
Andara Resort & Villas
15 Moo 6, Kamala Beach
83150
Phuket, Thailand
Nearest Airport: HKT
Amenities for Andara Resort & Villas
General Information
Non-Smoking Property
Dining
Restaurant
Room Service
Bar & Lounge
On-Site Amenities
Concierge
Pool
Shuttle Service
Spa on Property
Fitness Center
Beach Access
In-Room Amenities
Fully-Equipped Kitchens
Complimentary WiFi
Activities
Snorkeling
Yachting
Family
Children's Programs
Babysitting
Interests
Family
Family
Spa & Wellness
Spa & Wellness
Reviews for Andara Resort & Villas
---
Can not fault anything! This place is paradise!!! We had a private villa and pool and it was gorgeous!! Went for a friends 40th and we had a party organised by the hotel staff, hotel manager was wonderful, had delicious bbq seafood and a private drag show!! In a word...perfect!!!
samwyn1 - London, United Kingdom
---
The most perfect vacation. We were 7 nights in a three-room villa. The decor is great, practical and beautiful. Very clean, great staff, excellent service! The menu is very varied, the food is delicious and served very aesthetically. Large pool with beautiful views. A little remote from everything, it has it advantages and disadvantages. We really enjoyed our stay.
---
We stayed in villa with 2 rooms, very spacious for a family. Hotel staffs are so nice, all are helpful and always smile to us. Not much people u can see as most of rooms have private pool, so there is more quiet &relax..... Kamala beach is close to hotel, walking distance is around 10 mins, but u also can ask Hotel to arrange a buggy, just take 4 mins. From Kamala to Patong just takes 20 mins, very convenient. I like staying here than Patong, Patong is too crowded. I highly recommend this resort.
kian2004 - Hong Kong, China
---
We stayed 4 nights at Andara in a 1BR villa with private pool and a beautiful view from the rooftop. The food was delicious, the service was excellent, and the main pool is just gorgeous. However, the ceiling in our room had a strange leak from one of the AC Units, but it was handled promptly which we appreciated. Overall it was a very nice and relaxing time. Great for naps and noodles. I guess my only complaint would be that it was nowhere near the beach. In fact, we were up the hill and across the main street and did not go to the beach the whole time. Also, we were there off peak time and had the entire resort to ourselves which was sort of awkward. Im assuming that if we went during regular season we would have had a different experience, but, we opted to save money. We rented a scooter and went to the local town which was ok, lots of touristy shops and not much good food. Honestly, when I am in Thailand- I do not want a burger and fries. Looking back I would have stayed somewhere else- on the beach, closer to the main city, and with more options for nightlife and experience. Don't get me wrong, this villa was AMAZING-- but I am a beach person, and if there was a beach and a little more crowd, I would have given this 5 stars.
---
Long overdue review! Often holiday in Kamala, but first stay at Andara. Loved it!!!! Attention to detail is top-notch and all the staff very friendly and charming. The sea views from our villa the most spectacular. Cozy location right next to the beach and all the wonderful nearby shops and restaurants. Returning very soon Andara!
---