Please select your dates to see prices:
---
The Naka Island Resort & Spa in Phuket, Thailand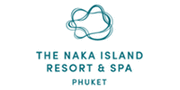 The only resort on the traditional Thailand fishing island of Naka Yai, the The Naka Island Resort & Spa Phuket invites you to savor and completely immerse yourself into healthy and mindful living. Located on just off the northern tip of Phuket, this innovative escape indulges with a boutique collection of all-pool villas, thoughtfully positioned for privacy on a gently sloping hillside complete with white sand beachfront. Along with a generous amount of personal space, you will find a groundbreaking approach to relaxation and rejuvenation, with world class, innovative and cutting-edge holistic and contemporary therapies.
Wellness is taken to a new, enticing level with offerings such as a fitness center in natural jungle surroundings, meditation on a small islet, and bootcamp sessions on the beach. Multi-day programs include all meals and a range of treatments, plus wellness consultation for personal life journeys. This premier destination spa of the 21st century features "The 7th Sense" with Chinese, Indian, Indonesian and Thai spa themes. And because a healthy lifestyle is a holistic experience, the resort boasts two tempting dining alternatives - Ton-Sai serves fishetarian spa cuisine overlooking Phang Nga Bay, while The Point features innovative cuisine based on raw food principles. As you tend your body and spirit, you will find yourself drawn into your surroundings for adventures such as sea kayaking, open-water rowing, punting in a bamboo raft, and scuba diving.
Location of The Naka Island Resort & Spa
The Naka Island Resort & Spa
32 Moo 5, Tambol Paklok Amphur Thalang, Naka Yai Island
83110
Phuket, Thailand
Nearest Airport: HKT
Amenities for The Naka Island Resort & Spa
General Information
61 Guest Rooms
Dining
2 Restaurants
Spa Cuisine
Organic Cuisine
On-Site Amenities
Spa on Property
Laundry Service
Library
High-Speed Internet Access
Wellness Center
Butler Service
Boutique
Outdoor Pool
Meditation Spaces
In-Room Amenities
Air Conditioning
Bathrobes
Hair Dryers
In-Room Safes
iPod Docks
Outdoor Showers
Private Pools
Private Gardens
Activities
Cooking Classes
Fishing
Hiking
Kayaking
Windsurfing
Pilates
Mountain Biking
Scuba Diving
Snorkeling
Tai Chi
Yoga
Rock Climbing
Interests
Beach
Spa & Wellness
Summer Getaways
Reviews for The Naka Island Resort & Spa
---
This is coming from iPhone so excuse typos please. We had a fantastic time at Naka Island. From the moment we were picked at the airport to our departure to the Westin Siray, it was pleasurable at every turn. We had an ocean view villa that had perfect views back towards the Marina. Great views towards James Bond Island from Z Bar. Wonderful sunsets as the sun set directly across from our view. The private pool was perfect and we enjoyed champagne, plus many other cocktails while in it. Two restaurants are on the resort. For Platinum SPG members, breakfast is free and fantastic. Indulge in all the fresh juices. Mango and Guava highlight here. Prosecco is only 120 bhat during breakfast. Drink up. The restaurant Tonsai has amazing Thai selections. Everything was just fantastic food wise. It also helped that Wit was a fantastic server at every turn. Many thanks to Kris the concierge. He was thorough, helpful and helped take our stay to a magical level. As a traveler that has been many places, Thailand compelled me to create an account to convey our adventures. Naka is magical and a must for romance/relaxation. Pics attached.
---
Spent four nights there with the family in a tropical pool villa. The resort is located on a small island in ca. 10 minutes boat ride from Ao Po Marina. The shuttle from the marina to the hotel is complimentary. The resort has a lovely pool area and a nice beach, however the beach can be used only if it is high tide, by low tide the water is too far away. The villas are nice, privacy guaranteed through massive walls surrounding the villas. The resort offers two restaurants, we tried both and were satisfied with them. Staff provided an excellent service, everything was well organized. We have booked a half-day boat tour through the hotel and were very satisfied with it. The hotel is very child friendly offering complimentary ice cream each day. If you will go out taxis can be ordered through the hotel, we were very satisfied with the drivers..
Jimmy_FRA - Budapest, Hungary
---
Tagline - Do NOT stay here. It's a 3 start hotel at best, not a 5 star as marketed. I apologize there are no pictures tagged to this review. We decided to leave so quickly we didn't think to take photo "evidence". I just hope that if we had seen a review like this it would have helped us make the decision not to go there. Maybe it can help you in your decision. We came to The Naka Island on our honeymoon and were supposed to stay for nine nights. Needless to say we were very excited, we saw that trip advisor had an overall great rating, noticed the bad reviews but didn't take them too seriously. That was a TERRIBLE mistake. Take the bad reviews seriously. They are all consistent. The GM then responds and says he'll try and address the issues, spoiler alert, they have NOT been addressed. We sent a separate email to the hotel GM with all of our comments, not everything is listed below, and received a very generic response saying they will look into it with no further response. None of these on their own are deal breakers, however, all of them culminated together led us to miss a day of our honeymoon canceling and re-booking hotels and excursions - stressful to say the least. Comments bullet pointed below: - boat on the way in (you're on an island) placed our luggage in such a way that if we hit a bump it would have went into the bay - we made a comment to ask them to move the luggage bu they didn't want to move it so eventually I did. - non-attentive concierge that had to be asked several times for some things - on the beach there is a 3rd party vendor that rents out jet skis - when you walk by they try and essentially cat call you for business. When brought this to the managers attention automatic response was that is a 3rd party vendor (used as an excuse)- had to inform her that regardless is a representation of their resort and that is absolutely not luxury standard - Algae in the villa pool and heavy algae in the resort pool. All water was warm and not refreshing and felt gross when you stepped in it. - had to look for people to serve us drinks - while at the beach there is a call button, but you press it and nobody comes. Usually we had to physically find someone or flag someone down. There were times we went walking around to find someone for help because a bartender wasn't even at the bar. - Terrible breakfast buffet service. Was told we could order custom juices so I did and then the person who made the juice (bartender of sorts) told me not to order it again bc he didn't want to do it for everyone and didn't want people seeing - breakfast service again - wasn't offered coffee until we were about to leave - when it came was way too light for my husband (he wasn't specific in the darkness that he wanted) and apologized for not being specific but asked for either another shot of espresso to make it darker or just a replacement iced coffee. Waited 10 minutes and nothing came - had to go up to someone else and ask for it again - service - would regularly see the servers chatting among themselves when we would try and make eye contact or flag down and felt were routinely ignored - there are motes in the spa and around the "fine dining" restaurant. These are basically forest green bc they are so dirty / filled with algea. - there are pretty concrete tiles that line the property and pools, etc. They are beautiful except are extremely slippery when wet and almost fell when first arrived (was not running or doing anything out of the usual) - placement around the pool is most definitely dangerous especially for young children who might be running around. I almost had a bad fall and I was only walking - had to ask for blankets for the room several times before they were delivered - pillows are terrible - felt like large lumpy cotton balls- asked for another pillow too, didn't get that either but then just didn't put in the effort to ask again. - dinner service at My Grill - supposed to be the fine dining restaurant - we had to refill our own wine and water. My steak was cooked very rare (essentially looked seared only) instead of the true medium rare which is what we asked for. Medium rare is even defined in their menu so there is no misinterpretation of what the temperatures mean. Even after they put it back on grill, they didn't get it quite right but just gave up and only ate a few bites. - general comment on English speaking. We don't expect people in a far flung land to be fluent. But if someone doesn't understand, they shouldn't fake it, nod and then walks away and do nothing. It does nothing for either person. Additionally, we would ask questions and not understand the answer. For example, I asked where the bathroom was. We were told "the middle". I told the woman I didn't understand and still she repeated "the middle". There was no effort to try and explain in a different manner. What she meant was "the middle of the two restaurants". That I would have understood. There was no effort to show me where the bathroom was, just pointed in a general direction and said the middle. The entire resort was in the direction she pointed. - charged for sunscreen - fine dining food just generally average at best. Thai food was okay but that was it. - severely understaffed in all areas As you can see from above, it's a lot of little things, but all of these little things are part of what defines a hotel as luxury or not. This hotel is not luxury, so if you decide to book know what you're getting yourself into.
---
This is one of the best places that we have visited in Phuket. Highly recommended for families. The island is quite and spectacular. We loved the food, the villa and of course the GREAT STAFF (restaurant staff, reception, room service etc. Also, the resort has a good shuttle boat to/from the island. Basically, everything is just AMAZING.
---
In April quite few people/guests - private. That was really nice. Nice pool villas, setting was fun and cosy. Great breakfast with a la carte choices. Nice restaurants (though the wine was not the best like elsewhere in Thailand:). Nice beach. Had fun with SUP. My family enjoyed the stay. Recommend. We stayed 4 nights. That is enough due to limited no of restaurants etc.
---