Please select your dates to see prices:
---
Bagni di Pisa in Pisa, Italy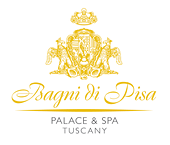 Immerse yourself in the beauty of the Tuscan countryside, just minutes from Pisa, in the gorgeous Italian town of San Giuliano Terme. Nestled between the Pisa Mountains and the shimmering Versilia Coast, the fabulous Bagni di Pisa healing resort will refresh and revitalize you, body, mind, and soul. Wonderful rooms seamlessly blend classic Italian high fashion with modern simple elegance, providing you with a stay that is as luxurious as it is relaxing and peaceful. Spacious, bright, and charming, enjoy brilliant natural light and breathtaking views through picture windows, elegant marble bathrooms, and all the modern amenities in each room. Constructed around ancient thermal springs, and in the heart of all the wonderful attractions of this ancient city, let Bagni di Pisa show you a different side of Tuscany, an unforgettable place where you may never want to leave.
Wake to the gentle sounds of the countryside and, after a wonderful breakfast, make your way to the spa to soak in the ancient hot springs. Completely relaxed and rejuvenated, after your thermal bath venture out into Pisa for a delightful day of sightseeing. Visit the famed Leaning Tower and the stunning Pisa Cathedral, and gaze upon the legendary painting of the Madonna with Child at the 900 year old Church of San Nicola. Enjoy a day of amazing shopping, from luxury boutiques to delightful local wares, in Forte di Marmi, then sit down to a relaxing lunch in the center of the city. In the afternoon play a round of golf at the Cosmopolitan or Tirrenia courses, or take in the city from the sky as you parachute or hang-glide through the blue skies. Take an evening to sail along the picturesque Versilia Coast before returning to the hotel, soaking in the ambiance of the Mediterranean. Later that night, after a relaxing cocktail, sit down to amazing Tuscan cuisine at Dei Lorena Restaurant before settling in for a beautiful night under the Tuscan sky. At Bagni di Pisa life is truly this beautiful every day, and this magical every night.
Location of Bagni di Pisa
Bagni di Pisa
Largo Shelley, 18 San Giuliano Terme
56017
Pisa, Italy
Nearest Airport: PSA
Amenities for Bagni di Pisa
General Information
61 Guest Rooms
Pet Friendly
On-Site Amenities
Spa on Property
Complimentary Newspaper
Laundry Service
Fitness Center
Sauna
Outdoor Pool
In-Room Amenities
Air Conditioning
Bathrobes
Direct Dial Telephones
Hair Dryers
In-Room Safes
Mini Bar
Satellite Television
Flat-Screen Televisions
Business
Meeting Rooms
Conference Facilities
Business Services
Nearby
Historic Sites
Shopping
Golf
Reviews for Bagni di Pisa
---
It's a nice building, which has been remodeled overtime. The bar is beautifully decorated, and it's a pleasant place for tea or drinks. Our superior room was reasonably roomy and mostly comfortable. Its narrow corridor-type shape did not bother. It may have been a adaptation to the old building. The bathroom marble-finished looked brand new. The problem with the room was the air-conditioning that did not work properly. We requested repair to be done and temperature raised 1C. It was still not enough and we had a couple of chilly nights. Breakfast, apart from the processed orange juice, was delicious, and included fresh bread and fruits. It was however strange see other guests dressed in bathrobes, like if they had just left the shower. Perhaps there could be a reserved area for bathing fashion in the breakfast lounge for everyones' comfort. We had dinner at the restaurant. The staff was very friendly, although they tend to forget to return to the table after food is served. We however had a good time. I would also recommend nearby typical restaurants to be explored. There surely is at least one good walking distance choice Tuscan gastronomy where we went the second evening. The spa area is attractive, particularly the old swimming pool with the fountain and glass roof. It has jacuzzis and nice temperature. The rooftop pool is also a pleasant place to relax.
---
Nice location of the hotel about 300 m from train station. Old historical palace that attract you to discover it from just your entry. very helpful staff. quality of food is excellent. For swimming pool and hot tubs, the place is full of those things that helps you to completely relax and be in good mood. I strongly recommend this place for anyone who is looking for relaxation and meditation. I've been there in Winter and it was so warm. The cost was little bit expensive but I enjoyed my stay.
Usama F - Asyut Governorate, Egypt
---
I came here for a Stevie Wonder concert in a nearby town. The hotel is very quaint and in a lovely quiet part of town. The rooms were a great size with some gorgeous architectural features. The traditional bar was the perfect backdrop for a quiet drink in the evening. Upon my arrival, back to the hotel after the concert, it was to my surprise that Mr Stevie Wonder himself was staying in the room next to me. A lovely finish to my trip.
John W - London, England, United Kingdom
---
Beautiful location and very elegant hotel however our stay was spoilt by lack of hot water in bathroom, so best we could get was Luke warm (we notified reception who sent up concierge who couldn't fix then advised engineer not in site), my robe stunk of stale cigarette smoke (so bad we had to put in bathroom so it wouldn't pervade our room) and dinner was not up to promoted standard - our pasta was precooked (my companion is in restaurants and can tell) and sauce was bitter. Overall a disappointment
Amanda R - Brisbane, Queensland, Australia
---
I stayed in this hotel with my 13yrs and 5yrs daughter for a long weekend. Only 10 minutes from Pisa, the hotel is absolutely gorgeous and elegant, our huge room had ancient painted ceiling which we loved so much looking at it in the morning from the bed. All the public space is furnished in the most elegant way, with some original furnitures from the 18th century. Each one of the staff we have met was highly qualified, always smiling (I really mean it!) and very well trained. Particular thanks to the staff of bar Shelley where we loved our light lunch and also to all the staff and the manager of the restaurant where we had breakfast and dinner. They care so much about children and my 5yrs daughter has been treated just as a princess! The restaurant serves a finest Tuscan cuisine, top quality and well presented. This hotel is more for adults and doesn't have any attraction for kids, but they are well accepted. They have small bathrobe and slippers for kids and the restaurant has kids menu. We've stayed around swimming pools one whole day, my 5yrs daughter brought her colouring kit so she could colour on sunbed when she was out of water. She loved the stay, actually she said she could live there! I've noticed that the hotel manager was very active and careful about guests. Every time he comes across he asks how is going your stay. Very gentle and professional. We loved so much the total-relax atmosphere of this hotel and highly recommend it for everyone who needs to relax.
---