Please select your dates to see prices:
---
The Cliffs Resort in Pismo Beach, California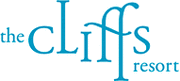 Halfway between San Francisco and Los Angeles, set on the water's edge of Pismo Beach, is The Cliffs Resort. This private oceanfront getaway overlooks an endless Pacific Ocean, and has quickly become an icon along the California Central Coast. With its contemporary design and Mediterranean-inspired architecture, the hotel invites sophisticated travelers to relax and indulge in an environment drenched in sun over 300 days a year. At The Cliffs Resort, each comfortable guest suite features a marble bath and whirlpool tub, a private balcony, and stunning views of the surrounding sea and landscape. Replete with a heated outdoor pool and an array of relaxing spa treatments, the hotel provides every amenity and service for the utmost in convenience and contentment.
The captivating setting of The Cliffs Resort is close to countless attractions, including the unforgettable Hearst Castle. Located a short distance from world-class golf courses, theaters, art galleries and wineries, guests of the hotel can choose to lounge in casual comfort or to explore the beauty of the surrounding areas in equal measure. If your preference is simply to lounge and relax at this picturesque place, there is always an opportunity to soothe yourself in the outdoor whirlpool, or indulge in a deep-tissue massage. Savor the California fusion cuisine at Marisol, and make sure to take part in its award-winning Sunday brunch. The hotel also has a board-certified cheese chef in addition to a Wine Spectator award-winning wine list to help pair a delicious gourmet treat. Enjoy a soothing escape at The Cliffs Resort, an oceanfront getaway with impeccable service and distinctive amenities to match its pristine California location.
Location of The Cliffs Resort
The Cliffs Resort
2757 Shell Beach Road
93449
Pismo Beach, California
Nearest Airport: SBP
Amenities for The Cliffs Resort
General Information
165 Guest Rooms
On-Site Amenities
Concierge
Spa on Property
Laundry Service
Fitness Center
WiFi
Valet Parking
Outdoor Heated Pool
Outdoor Whirlpools
In-Room Amenities
Private Patios or Balconies
Turndown Service
Direct Dial Telephones
Hair Dryers
Satellite Television
Televisions
Iron/Ironing Boards
Marble Bathrooms
Coffee & Tea Facilities
Activities
Bicycling
Hiking
Kayaking
Wine Tasting
Business
Business Center/Services
Meeting Rooms
Business Center
Nearby
Historic Sites
Shopping
Wineries
Zoo
Art Galleries
Golf
Interests
Beach
Family
Honeymoons & Romance
Spa & Wellness
Reviews for The Cliffs Resort
---
Stayed on the 28th and did not book before hand had to pay an extra $30 for a view of the ocean but boy was it worth it they said we would get just a glimpse of the sea turned out to be a complete side view we had been travelling round a lot and this was the most spacious room we had and one of the most comfortable beds and the only balcony breakfast in the restaurant was lovely but did have to wait awhile for the chef to cook an omelette very comfortable and long sleep also got to stand in the ocean
---
Checked in at 3. Had to wait 5 minutes just for someone to show up at front desk. Got my room. Booted from the internet EIGHT TIMES in 15 minutes, so much for getting any work done. Might as well eat. Call room service, no answer, I get a message to call the front desk. I called the front desk, no answer. I called the front desk again, no answer again. I called room service again and got the message again. I called the front desk again and got no answer again. Finally they answered and they tell me that room service doesn't open until 5 even though all their material says it opens at 4. That's just my first 1 hour and 11 minutes here. Looks like this is going to suck. I should have stayed at the Motel 6. Nice room though. Even though you can't walk to the beach because the trail caved in. And my partial Ocean View room is also a view of a couple of homes being built next door. Is there a campground around here?
---
Loved the location, right on the bluffs overlooking the ocean. and loved the hotel. Our room was nicely appointed, comfy beds and nicely decorated. The hotel restaurant, The Marisol, is also great! I look forward to returning very soon
26deanneb - Solvang, California
---
This review is a bit late but we wanted to share our terrible experience with this hotel. We decided to book a room from a referral. We arrived on 2/23/18 late and didn't think nothing when we opened our balcony to see a huge tree. The next morning we woke up to a loud drilling noises coming form the neighbor building construction. We also noticed that the tree had someone's shirt up on a tree and on the floor was someone's shorts. Not a very pleasant morning with the view of that and waking up to someone hammering away at 7 am. We weren't informed of this when we checked in. We told downstairs and the FD just told me that they weren't suppose to be working during the weekend and just said sorry. We decided to check and see about the lower rate since we were AAA member. The person told me that the rate would be lower and so we decided to get a higher floor with the lower rate discount. We decided to take the higher floor overlooking the pool area and partial view of the ocean, which seemed great. Well that was just as bad. That evening, after 9 pm, kids of 6 were screaming in the pool. Phoned downstairs and told them that kids unattended was out in the pool. Was told that they weren't suppose to be supervised and no kids should be out in the pool that late. A staff went downstairs to tell the group of kids but that didn't work. We called downstairs again to speak with the MOD to get this resolved. The check out day on 2/25/18 we checked out and the FD staff said that we were booked for another night. I told her that we are checking out and whoever make the changes to our reservation was not right to check us out. So as you can see we had a terrible hotel stay and we did not even get a lower rate but got an upgrade fee on top of our reservation. All their staff was unfriendly and the only person that was hospitable was the restaurant manager that seemed to be working and carrying a conversation and keeping everyone entertained with beverages in the lobby. We stayed at this hotel thinking that we were going to be relaxing and enjoying our weekend. Instead we had to change room, very frustrated that the view is lacking someone checking the whole area, noise that no one seemed to care about, so very frustrating.
---
Traveled for business reasons and recently stayed at The Cliffs Resort in Pismo Beach. Spent many hours trying to find a comfortable hotel in the Pismo / San Luis area. After much research, we chose the Cliffs at a premium price. Unfortunately the hotel room's AC was completely not working and my wife and I had an horrible night. The room was an uncomfortable 80+ degrees all night and just left us tossing and turning all night long. I explained to the front desk, and their response was merely "I will notify the manager" and that was it. Nothing was done. Very disappointing with this hotel in general. I wouldn't call it a resort and for the premium price paid, you would think they would be better on their upkeep and overall maintenance. Not a happy customer.
---