Please select your dates to see prices:
---
The Cliffs Resort in Pismo Beach, California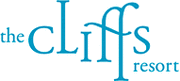 Halfway between San Francisco and Los Angeles, set on the water's edge of Pismo Beach, is The Cliffs Resort. This private oceanfront getaway overlooks an endless Pacific Ocean, and has quickly become an icon along the California Central Coast. With its contemporary design and Mediterranean-inspired architecture, the hotel invites sophisticated travelers to relax and indulge in an environment drenched in sun over 300 days a year. At The Cliffs Resort, each comfortable guest suite features a marble bath and whirlpool tub, a private balcony, and stunning views of the surrounding sea and landscape. Replete with a heated outdoor pool and an array of relaxing spa treatments, the hotel provides every amenity and service for the utmost in convenience and contentment.
The captivating setting of The Cliffs Resort is close to countless attractions, including the unforgettable Hearst Castle. Located a short distance from world-class golf courses, theaters, art galleries and wineries, guests of the hotel can choose to lounge in casual comfort or to explore the beauty of the surrounding areas in equal measure. If your preference is simply to lounge and relax at this picturesque place, there is always an opportunity to soothe yourself in the outdoor whirlpool, or indulge in a deep-tissue massage. Savor the California fusion cuisine at Marisol, and make sure to take part in its award-winning Sunday brunch. The hotel also has a board-certified cheese chef in addition to a Wine Spectator award-winning wine list to help pair a delicious gourmet treat. Enjoy a soothing escape at The Cliffs Resort, an oceanfront getaway with impeccable service and distinctive amenities to match its pristine California location.
Location of The Cliffs Resort
The Cliffs Resort
2757 Shell Beach Road
93449
Pismo Beach, California
Nearest Airport: SBP
Amenities for The Cliffs Resort
General Information
165 Guest Rooms
On-Site Amenities
Concierge
Spa on Property
Laundry Service
Fitness Center
WiFi
Valet Parking
Outdoor Heated Pool
Outdoor Whirlpools
In-Room Amenities
Private Patios or Balconies
Turndown Service
Direct Dial Telephones
Hair Dryers
Satellite Television
Televisions
Iron/Ironing Boards
Marble Bathrooms
Coffee & Tea Facilities
Activities
Bicycling
Hiking
Kayaking
Wine Tasting
Business
Business Center/Services
Meeting Rooms
Business Center
Nearby
Historic Sites
Shopping
Wineries
Zoo
Art Galleries
Golf
Interests
Beach
Family
Honeymoons & Romance
Spa & Wellness
Reviews for The Cliffs Resort
---
I want to lead with, we really like the actual property. We stayed in Room 153 Sunday evening, (March 4th) as we were referred to their property to be able to lodge with our 7lb Toy Poodle. The reservations clerk set us up to stay in a ground floor suite, and informed us of the room charge, pet fee and resort fee. We arrived tired from a 12 hour drive and checked in, smoothly. We went to the Marisol bar for dinner and a few cocktails, and asked the bartender if breakfast was available onsite. He said that breakfast was served beginning at 7AM in the dining room and that it was really good. We returned to our room, and I drew a bath to help ease my back, as I had taken a fall the day before. Only one of the jet buttons worked, so I don't know what else I was missing, I soaked for a bit, gave up and went to bed. We both had a restful night. We really liked the room. The bed was very comfortable. When we arose I hopped in the shower, and it was clean, but the shower head was leaking, and the extra shower wand was leaking profusely. The valve to control it did not work to shut it off. This is a waste of water, for sure. Other than that the room was great. We tipped the maid $5. We went to breakfast and the hostess sat us down, and asked if we were having the buffet or dining off the menu. We decided on the buffet. Then a waiter came over and asked if we had a coupon for breakfast. We had no knowledge of a coupon. He said we had to go back to the front desk to get them. Then another guy, who acted like a manger came over and asked us if we attended the Sunday brunch and we said we did not. He told us that one was a great deal, as we would've saved $40. We were not there Sunday morning. We explained that we had no idea what anyone was talking about. He said he would personally run to the front desk for us. He returned with two coupons, and told me that they were complimentary for our trouble, and thanked us for coming. Now, mind you we would've gladly paid for breakfast, and all of this confusion was coming at us from two different people, and the hostess didn't even bat an eye when she seated us. We originally assumed we would get a tab after we ate. The breakfast was wonderful, and I tipped the omelette chef $7 for doing such a great job on cooking my omelette. My husband left another $5 for the table runner that cleaned up our table and brought us coffee and soda. I stopped by the front desk to see if the hotel offers any AARP discounts, as I was so tired I forgot to ask the night before. She gladly adjusted my final bill for me. She printed it out and flipped it over, asking for my signature. I signed. I was happy, and we left for home. The next morning my husband looked at the final bill that I signed so quickly only to discover it has a $30 charge on there for our complimentary breakfast! We had just said that we liked the property enough to bring our Corvette Club back for a Summer run. I'm not so sure about that now, as if we all have this much confusion, you are going to have a customer service nightmare, and a whole bunch of Yelping and Trip Advisor Feedbacks. These are all affluent prospects. I look forward to hearing back from the management. To add to this, we just received our credit card statement and the original charge on 3/5/18 of $138.41 that was placed to hold our room is not showing as it was credited back to us when we paid the final bill. I emailed the management yesterday, and no word back yet.
The_DB_Hoffmans - Discovery Bay, California
---
I love staying at the Cliffs. Such a fun place to stay. Beautiful location. Last time we stayed, we brought our dogs due to the Thomas Fire and needed to get away from all the smoke. They had a special discount for Evacuees which was such a nice gesture. We got a dog friendly room on the ground floor with a nice patio and view of the pool. We loved it! Had a chance to go down to the beach and catch the sunset with our dogs. My daughter got to enjoy the pool. That night we drove to SLO and enjoyed a nice dinner at Giuseppe's. Highly recommend! We go there overtime we are near by. So delicious! Cliffs is a great hotel and will be back. We also went to the Avila Valley Farms which was great during the holidays.
Dre805 - Santa Barbara, California
---
We stayed the weekend at The Cliffs with a marriage retreat put on by our church. The staff here treated us amazingly. We upgraded to a suite for for few $$ more and were very pleased with the accommodations, view and the on grounds cuisine. Thank you Cliffs so much for an amazing weekend. The only thing I would change would be the pillow. It wasn't a bad pillow but a little firmer than I'm used to. I should've listened to my wife and brought my own.
jimnsel - Visalia, California
---
Great Place ... Highly Recommend! stayed for a week on a business trip...... Super clean .... super friendly...... walking distance to the beach..... nice swimming pool and hot tub.... Restaurant and Bar were fantastic.
ron4120 - Lakeport, California
---
We had such a great time here. I would highly recommend this hotel and I tend the stay again when we come back. This hotel has a few dog friendly rooms that are absolutely perfect! When we entered the room we immediately saw the two disposable paper dog dishes and memory foam dog bed. They even had a dog food menu! 😊😂 The floors are tile, no carpet which was totally fine by me because I'm not a Dan if walking g barefoot on hotel carpet any way. The pool, spa, and beach were just steps away from our slider. The people that work here are so nice and helpful. Valet is complimentary and they even have fresh fruit daily for guests. My hubby found the free cookies and wine too! This place is awesome and they run some good specials on their website. Can't wait to come back!
pooka324 - Orange County, California
---