Please select your dates to see prices:
---
Fairmont Mayakoba in Playa del Carmen, Mexico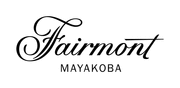 On Mexico's famed Yucatan Peninsula, in the seaside state of Quintana Roo, is the breathtaking Fairmont Mayakoba. The resort, wonderfully set into the surrounding tropical jungle, mangrove forests, and pristine beaches, creates a brilliant and tranquil stay just a short trip south of Cancun. The 401 elegantly appointed rooms provide true luxury with warm earth tones, marble floors, and beautiful wood accents. With oversize windows providing invigorating natural sunlight, each room has a reassuringly inviting feel. Step out through large double doors to your private terrace to enjoy a gorgeous breeze before a day full of enjoyment and relaxation. At Fairmont Mayakoba, you will discover exciting days in the sun, and peaceful nights nestled in the lap of luxury.
For a delightful morning, head out to the white sands of adjacent Playa Del Carmen for a day of great tanning and refreshing tropical waters. Or begin your day at Willow Steam Spa with a deep tissue massage to melt your stresses away. For a perfect romantic spa experience, try the couple's suite built into the treetops. For some truly fantastic snorkeling and diving, take a quick boat trip to the nearby island of Cozumel. Here, some of the world's premier dive spots afford great views of coral reefs and brilliant sea life. For golf enthusiasts, the 18-hole El CamaleÚn Golf Course, managed by Fairmont, offers a great game surrounded by forests and breathtaking ocean vistas. For a great meal at Fairmont Mayakoba, head to La Laguna Grill & Bar, where healthy options are available as well as a fabulous buffet. For a wonderful dinner, dine on global contemporary cuisine at Las Brisas Restaurant, or delight your palate with fresh local seafood at El Puerto Restaurant. After your meal, enjoy a cocktail and recline on a chaise lounge under the stars before retiring to the plush comforts of your room. At Fairmont Mayakoba excitement and relaxation have never been so harmonious.
Location of Fairmont Mayakoba
Fairmont Mayakoba
Carretera Federal Cancun Playa del Carmen Km. 298
77710
Playa del Carmen, Mexico
Nearest Airport: CUN
Amenities for Fairmont Mayakoba
General Information
401 Suites
Pet Friendly
Dining
Poolside Dining
Outdoor Dining
3 Restaurants
24-Hour Room Service
Swim-Up Bar
Room Service
Coffee Shop
5 Bars
Spa Cuisine
On-Site Amenities
Concierge
Spa on Property
Complimentary Newspaper
Laundry Service
WiFi
Live Entertainment
High-Speed Internet Access
Valet Parking
Tennis Courts
Personal Trainers
Clubhouse
5 Pools
Putting Green
Driving Range
18-Hole Golf Course
In-Room Amenities
Turndown Service
Air Conditioning
CD Players
Ceiling Fans
In-Room Safes
Iron/Ironing Boards
Flat-Screen Televisions
Luxury Linens
Coffee & Tea Facilities
Luxury Bath Amenities
Activities
Bicycling
Cooking Classes
Cultural Classes
Fishing
Kayaking
Sailing
Tennis
Scuba Diving
Snorkeling
Ecological Excursions
Nature Walks
Golf Lessons
Sightseeing
Business
Business Center/Services
Meeting Rooms
Family
Babysitting
Kids Pool
Kids Club
Waterslide
Teen Club
Children's Menus
Teen Activities
Arts & Crafts
Nearby
Historic Sites
Shopping
Nightlife
Reviews for Fairmont Mayakoba
---
We ended our honeymoon trip on this resort, it was the perfect place, we were treated extremely well by all the staff at reception and specially Diana. The rooms give you a unique experience as they are scattered among the mangroves with comfortable pathways to the several pools and beach club. Would recommend greatly for both couples and families.
Rodrigo R - Central Mexico and Gulf Coast, Mexico
---
What an incredible place! If you're about to book, get ready for the most serene, tranquil and unforgettable experience. The staff was just amazing, starting with our butler; Jorge, who made our stay flawless, he really made it easy traveling for the first time with our 4 month old, he made sure every detail was taken care of quickly even on his day off! I won't forget the first day we arrived forgetting our carry on at the airport, just leave it to Jorge to stay on the phone for an hour to find it. Then there was Angelica the hostess at La Laguna, she's the perfect example of how attentive the staff is in Mayakoba, I miss seeing her smile every morning for breakfast! The resort is so unique. You truly feel like you're in a jungle, so much life and greenery, the boat ride was my favorite, something you won't find anywhere else, wish we did it more than once! Our room was close to the beach but we had a jungle view and our bath tub had an area/window which felt like bathing in the middle of the jungle...Coming back home now, I miss the smell of our room, the smell of nature, miss waking up to the birds. The beach water wasn't as clear, maybe it was the time of year, but there was constantly people on the beach clearing away the seaweed. The pools were super clean, it felt private, and service was quick. The food in the whole resort was impeccable, everything was fresh! I miss the juice of the day every morning, which would be a unique blend of fresh fruit juices. Suggestions; Wake up for the sunrise on the beach, it's breathtaking, that way you go to bed early too, as there isn't much night activities, its a quiet place, would be really fun to go with a group! Don't forget after bite or aloe vera, we did get a bit of mosquitos but the repellent they provide works well.
danaalothmani - Vancouver, Canada
---
My wife, three daughters and two of their boyfriends spent a dream week at the Mayakoba. Literally the best week we have ever spent together as a family thanks to the resort, resort staff, and Julia Schwartz who took care of us. Wow Julia made such a difference helping us enjoy our stay to the max. First the beds were incredibly comfortable but of course we didn't spend much time in bed - too much to do. We spent time in four different pools and of course time on what seemed like a completely private gorgeous beach. Some of us went snorkeling by sailboat way off the coast with resort guides. One of the things that I found fascinating was the resort is also a nature preserve with limited development and largely untouched jungle like lands complete with exotic birds and animals in view. The restaurants were first class with food beautifully prepared, exceptional service and nice portions which I appreciate. All seven of us also took a cooking class and prepared and then enjoyed tacos where we made everything from scratch. Fun fun fun! One of my favorites was swimming up to the swim up bar and having fun with the barkeep trying all kinds of exotic drinks with the boyfriends. The PGA stop golf course on the property is gorgeous and of course very challenging but also inviting for beginner golfers. I could go on and on but maybe this says it all. We were looking for a place to go this fall and have decided to go back to the Fairmont Mayakoba. After the decision was made I slept like a baby!
---
Have been coming to the Playa area for years and always wanted to stay in Mayakoba and finally did this trip. Have been coming down to Playa since way before it was branded the "Riviera Maya. Astounded at the changes over the years. The kid that first went here couldn't conceive that a place like Mayakoba would one day exist or that I would have enough in my pocket to chill there. There are more that 4000 reviews of this place so I will just focus on what I think is most important . Overall the Fairmont and Mayakoba are a top notch luxury destination. Akin to Papagayo, Punta Mita, and Kapalua, this place is a cloistered upscale getaway that really transports you away and many will find hard to leave to explore the rest of the area. I rated this resort a 5 based on value. We got a good rate and for what we paid this place was outstanding. If I paid what I do to stay in Punta Mita I would have to give it 4. Service is good but not very attentive proactive and pretty slow. Many days with no pool or beach server asked to help me find a seat or get an order. The main pool had the worst service in the whole resort. Not really 5 star service. But again I got a great rate, so no complaints. Here are the highlights. Airport/Customs: Nearly no line. Got the green light. Have a pen handy in your carry on. It helps to fill out the customs forms. Used Canada Transfers. Would recommend. IMPORTANT NOTE: If you fly in on a Sunday, no place seems in Playa sells alcohol. When did this happen? Weather: A storm blew threw a day earlier. Weather was in the high 80'sF and ow humidity when we arrived perfect. Got more humid during the trip. Mid day to around 4pm. was the worst on the hottest day. My kid and wife found it tough hanging out in Playa during the afternoon from the heat and humidity. Seaweed: Its here to stay folks. Water was atill grest and the color of emeralds close to shore and bluer further out. There was some seaweed throughout our stay with one day being the worst. The Fairmont has guys working all day cleaning it up. In Mayakoba, the Fairmont has the best beach. It is large and nice palapas. The neighboring Grand Velas is a disaster. Beach had totally eroded away and just 2 poor souls barely cleaning up the seaweed. Would not stay there. Rooms/Physical plant: Stayed in a signature casita suite in the 200 block. Very private. The room was large and upscale. Nithing mind blowing but comfortable and well maintained. Appreciated the two restrooms. Had a tree obstructed view of the canals but felt like no one could see into our room. The resort is very spread out. Would only one or two people in the area around our casita. The 700 block has much better views but everyone can see you and your balcony. The resort has a few signs of wear. But overall very nice and the overall resort design and concept holds up and is great. Very much enjoyed how spread out it was. Our walks through the mangroves from my room to the restaurants or to the beach were very beautiful. Food and beverage : Food is a very subjective thing. You may not like what I like and vice versa. however both my wife and I found the food and the beverage at the Fairmont to be quite good the breakfast buffet was a highlight quite extensive and of good quality. We had some very nice dinners at Las Brisas which I highly recommend and we also enjoyed the room service. all the drinks we're not water down and tasty. I like vodka and their house vodka was Ketel One. I found the prices to be reasonable for a 5 star beach resort. $12-$15 for cocktails and entrees fro $20 to $40. Similar to Houstons where I live. AI or not: This really depends on your alcohol consumption. If you drink hard on vaction then yes. if not, no. We bought a F&B resort credit that was $500 for $400 at check-in that was a good value. Mayakoba: Be sure to check out the other resorts as well as the onsite cenote. There are complimentary shuttles that will take you. Casa Amate at the Andaz had beautiful views and delicious food and drinks. Playa: Chez Celine is a must. Delicious chocolate almond croissants and crepes. Prices for booze at walmart, Mega, la Europa and duty free are very similar. Buy where most convenient. Have fun traveling!
AlexOnVacation - Pasadena, California
---
Nice complex for corporate events and golf, but the rooms are not great because a simple issue: they smell. It is literally like any motel in the USA with that mold smell of a room that is locked for a long time. I understand the geography of the hotel with the canals and mangroves all around, but the humidity level probably is as high inside the rooms as in the outside. I lived in FL and I am used to humidity and see places with A/C on/off developing mold. I could manage but my wife is allergic and despite the management changed our room twice, but the smell was still there. If you understand a little of AC maintenance you know that humidity that accumulates inside the ducts ended up developing in mold and only a frequent clean up of the ducts, filters will minimize the smell. We ended up managing (tolerating). The hotel restaurants are great. Awesome breakfast at the Laguna restaurant. But it is an hotel I would not return. They have a water-taxi service that interconnects the 3 hotels and inside the development and you see birds, turtles, small caymans and some nice homes. All staff we met were very polite and courteous with us. So, service is great, but the building needs some serious engineering work to compensate the impact from the mangrove humidity.
Ricardo L - S√£o Paulo, S√£o Paulo, Brazil
---