Please select your dates to see prices:
---
Iberostar Grand Hotel Paraiso in Playa del Carmen, Mexico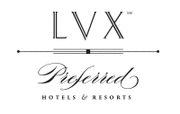 If you are looking to get away from it all, look no further than the Iberostar Grand Hotel Paraiso. A part of the LVX collection by Preferred Hotels & Resorts, this luxurious resort is set along gorgeous white sand beaches and sparkling aquamarine Caribbean waters. A five-star, all-inclusive, adults only (18 years and older) resort, guests will enjoy relaxing along the beautiful waters of the Riviera Maya and find comfort in their suites. With excellent service and amenities, guests will get the most out of a stay in one of Mexico's most popular destinations.
At Iberostar Grand Hotel Paraiso, start the day with a delicious breakfast, then head to the resorts pool and soak in the sun, take a swim, or walk along the beach. Guests can swim up to the bar and order a cocktail, or go snorkeling in the crystal clear waters of Playa del Carmen. When hunger strikes, enjoy meals at one of the on-site dining venues featuring a variety of cuisines such as classic Italian, innovative Japanese, or gastronomic French. As the day comes to an end, the nightlife begins. Watch a show at the theater, listen and enjoy live music, or get your groove on at the disco. Whether looking to relax or find adventure, the resort will definitely offer you a view into paraiso.
Location of Iberostar Grand Hotel Paraiso
Iberostar Grand Hotel Paraiso
Carretera Chetumal Puerto Juarez Km. 309,
77710
Playa del Carmen, Mexico
Nearest Airport: CZM
Amenities for Iberostar Grand Hotel Paraiso
Dining
24-Hour Room Service
Bar
Restaurants
On-Site Amenities
Fitness Room
Activities
Kayaking
Tennis
Snorkeling
Tai Chi
Yoga
Billiards
Basketball
Beach Volleyball
Table Tennis
Archery
Volleyball
Golf
Dance Lessons
Water Polo
Interests
All Inclusive
Beach
Golf
Hotels
Spa & Wellness
Reviews for Iberostar Grand Hotel Paraiso
---
We were upgraded to the Grand. Since arrival, everybody greeted us and were extremely friendly. Mar and Omar, helped in everything we asked for and went beyond to please us. Our room was very clean and ready early everyday. Even though we have some food restrictions, all the restaurants accommodated our needs. The main pool was fantastic. even my spouse who never swims, enjoyed at least a few laps twice a day. Service at the beach was unreal. Ernesto and Anita couldn't spoil us more. Wee had different and delicious cocktails everyday, and our spots were always ready and waiting for us as we arrived. The servers at the restaurants were so friendly, and so hardworking, you couldn't ask for more. We got to meet almost all the animation staff. They had unending fun activities by the pool, not to mention the night events. We loved the latin live music and dance by the pool. What a way to enjoy the clear sky night. Overall, we enjoyed every minute of it and are already planning our next holiday there.
sandrapablo2018 - Winnipeg, Canada
---
This was our second year staying at an Iberostar Grand resort. We went to the Grand in Punta Cana last year and decided to try Mexico this year. Our experience in Mexico was everything we were looking for. We took stayed for two weeks, something we've never done before. And we still didn't want to leave. The food is fantastic - especially at the gourmet restaurants. But the buffets offer a wide variety of excellent food and there's always an option to have something cooked fresh - eggs in the morning, grilled fish or meat at lunch and dinner. The resort is absolutely beautiful and immaculately clean and well kept. There is an army of staff quietly working constantly to keep the grounds and buildings clean and in great condition. I can't say enough great things about the staff. They are friendly, thoughtful, flexible and willing to do whatever it takes to make sure you enjoy your stay. We really enjoyed the quiet pool - something they didn't have in Punta Cana. No music, no games, just a beautiful pool and comfortable chairs with curtains to screen you from the sun if you wish. Mirna provided friendly, non-stop service throughout the afternoon and was always ready with a drink and a smile, sometimes before you even knew you wanted one. As Iberostar club members, we enjoyed some extra amenities and personalized service provided by Omar, Stefany, Ernesto and Ana. They could not have been more thoughtful or accommodating. We really enjoyed Mixology - a new bar that offers hand crafted cocktails. All you have to do is tell them what kinds of things you like and what you're in the mood for, and they'll create something special for you. The bar tenders are experts at mixing flavors in unique ways - Gustavo was especially amazing. They were also very nice about changing the tv station so we could watch the Olympics while we relaxed with a drink. The only downside of the entire stay was the beach. The beach in Punta Cana is amazing, a long stretch of white sand that allows you to take a 2-3 mile walk. The beach at the Grand Paraiso is small - bound by rocks on both sides. There was a sea weed problem - and while the staff worked tirelessly to remove the piles of sea weed from the beach, it made swimming a bit unpleasant. There was also a constant wind and during most of our stay the red flag was up - letting us know that swimming and boating were not encouraged (or protected) and many water sports were not available.These are factors that can't be controlled by the resort - but if you're thinking about when you want to go - we heard it's often windy in February. I would highly recommend this resort for anyone looking for a relaxing vacation in a beautiful location with top quality food and staff.
---
We spent 8 days at this wonderful resort last spring. Our fourth daughter was about to head off to university and we wanted to squeeze-in one more family vacation before they all created lives for themselves and became too busy to travel with us. We have been on dozens of family vacations but none compare to the vacation we had at the Grand Paraiso. The Grand is an adults only resort so it is an exceptional place to spend some time and recharge your batteries. We were literally spoiled by the amazing staff for 8 days and that left us with nothing to do but enjoy some amazing, qualify time with the ones we love. Our 'adult children' are now all away at university, pursuing their own endeavors but we will be returning to the Iberostar Grand to celebrate our 30th wedding anniversary and my 50th birthday. We have NEVER returned to any vacation venue (other than Disney) until now and let me tell you that this is the one place worth going back to. Resort is stunning, food is amazing, staff is second to none, the ocean is Caribbean blue and you will never regret spending time here!
---
We have been going to Iberostar at Playa Paraiso for 15 years and at the Grand for 5. This was our best year yet! We try to go the same time every year and its wonderful to see the same employees from year to year but now also the guests! A year ago there were some noise issues with some much younger guests (over 18) but there were no issues at all with noise this time. We love being greeted by name and "welcome home" when we arrive. We also love that we know what to expect, where and how to get it and are happy to see that it is the same from year to year. While the rooms are exactly the same from year to year, they are kept in wonderful condition and you will constantly see maintenance performed around the grounds. Speaking of grounds, while there was a lack of flowers on the bushes this year the grounds looked better than they have looked in a few years. Well done. Everything seemed just a little bit better than last year. Our Butler, Gonzalo in the ocean front rooms gets (another) gold star this year. He is so professional and kind. I had a terrible head cold and Gonzalo brought me lime tea, lime wedges and honey. It was so soothing and delicious. Gonzalo is always working to make sure our visit is perfect and we are happy but he makes it look effortless. We look forward to seeing him each year. If you are lucky enough to have Gonzalo, your visit will be even that much better. We also look forward to seeing Delfino in the mornings at the buffet. After we walk the entire complex, we head straight for breakfast. With Delfino, I never have to ask for anything, including more coffee. We love him and will sit wherever he is working. We also enjoyed Jesus in Las Brisas this year. The guys at the pool this year were outstanding. Marcelo, Juan and Santiago do a wonderful job making sure we have a place to sit as we spend much of our time at the main pool, reading. There is a lending/swapping library at the towel desk with books in many languages which we contribute several books to each year. They also have a basket of suntan lotions so you don't have to bring your own. And when you go to the main pool, 3:30 is bingo most afternoons and there are often many silly/fun activities in the pool such as kayak races and our favorite...superhero water balloon fight! Things not to miss: At Toni's steak house, the beef and bacon quiche is actually a huge meatball and is so delicious everyone was talking about it. The waiter will warn you that it may take 40 minutes so order an appetizer and this meatball. The best coffee is found in the lobby of the Maya in a little room off the snake bar. Enjoyed with a slice of cake or a cookie in the afternoon. Gelato or crepes in the shopping center in the evenings.
---
My husband and I decided to 'take a break' and planned our trip only 3 wks before arriving at the Grand. We'd never been there before and after reading reviews of all inclusive resorts in the Riviera Maya we picked Iberostar Grand Paraiso. Lucky lucky us!!! We had no clue we had picked the 'cream of the crop'! We stayed 7 nights in Bldg 71....ocean front corner room middle floor. Rm 7140. We were blown away from the moment we arrived. EVERYONE has a smile on their faces. We felt like royalty the entire time we were there. Our Butlers made sure our stay was perfect....after getting massages once we came back to the room with our hot tub filled with water and rose petals. They shuttled us in golf carts numerous times around the complex. Special bourbon was left in our room when my husband mentioned it. Also, bottled Coke without corn syrup was obtained! Thank you to Gonzolo and Henry!!! Mildred, our housekeeper, left towel animals and rose petals on our bed twice. Room service was always prompt, food hot and delicious, We had lobster EVERY SINGLE day!!! The food is wonderful!!! Doesn't matter if you eat at the specialty restaurants or the buffet, you will enjoy the variety offered. Fresh fruit juice (aloe vera, mango, pineapple, orange, green drink) can be juiced right as you watch them. We played golf one morning on the finest course. The beach did have some seaweed, but could still be walked on easily. Several times daily machinery was used to remove it. We also went parasailing, a first, in front of the hotel!!! This is a first class resort on the most beautiful blue, aqua, turquoise water we've ever seen!! It is pricey, but was worth every penny.
VElittle1 - Humble, Texas, USA
---