Please select your dates to see prices:
---
Belmond Hotel Splendido in Portofino, Italy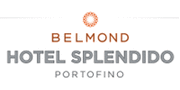 Stylish accommodation in the heart of picture-perfect Portofino. A stay here embraces all that is best about the Ligurian Riviera: warm days by the pool, celebrated cuisine and magical views of the turquoise Mediterranean.
Enjoy our bright and comfortable rooms designed to overlook the gardens and feature all modern amenities. Showcasing exceptional wines and sensational regional specialties, discover some of the most celebrated Portofino restaurants and bars. Our heated, saltwater pool is located amid lush gardens, where a backdrop of palm trees and spectacular views of the sea finish the scene. The Fitness Centre is equipped with all of the latest exercise equipment; and, a qualified personal trainer can tailor your individual workout. Set atop a hillside, our all-weather tennis court guarantees total privacy while also offering beautiful views of the sea and hills. And, for the adventure seekers we offer the hotel's spacious and luxurious private motorboat for half-full day rental.
Location of Belmond Hotel Splendido
Belmond Hotel Splendido
Salita Baratta 16
16034
Portofino, Italy
Nearest Airport: GOA
Amenities for Belmond Hotel Splendido
General Information
81 Guest Rooms
Pet Friendly
Dining
Poolside Dining
Bar
Restaurants
On-Site Amenities
Pool
Spa Services
Fitness Center
Wellness Center
In-Room Amenities
Cable Television
Work Desks
WiFi
Activities
Tennis
Boating
Family
Cribs
Highchairs
Children's Menus
Children's Clubs
Reviews for Belmond Hotel Splendido
---
Along the Italian Riviera, many establishments promise an enchanted spot with jaw-dropping water views, attentive service, and a mouth-watering meal. However, few locations deliver on any one attribute. La Terrazza Restaurant at the Belmond Hotel Splendio in Portofino, however, easily delivers on all counts. From the moment you motor onto the gated property, you know you are not in Kansas anymore. As I drove our rented car past the attendant, he waived for me to park in front of the hotel's entrance and next to a 10-cylinder sports sedan that might have belonged to 007. Unquestionably, we knew we had arrived. As we reached the restaurant's maître d' to confirm our reservation, she quickly checked my name off the guest list and whisked us to our table on the terrace. As requested in my reservation, our table was front and center of the gorgeous vista. The veranda views speak for themselves. I have been lucky enough to see great panoramas in my time but this setting has to be one of the mot fetching vistas anywhere in the world. The restaurant menu offered fresh local seafood and all dishes purvey local produce, artisanal cheeses, and regional specialties. The wine menu offered a variety of wines from around the world. My belief is that if one visits an attentive Italian resort like this, one might as well trust their well-chosen wine selections from Liguria, Lombardi, Veneto and Toscana. We started with two glasses of Franciacorta sparkling wine to accompany our three appetizers. One of the appetizers was an assortment of hand battered and fried sardines and smelts. Some gentle readers might turn up their nose at this spread because some readers do not like strong tasting fish. Well folks, these beauties were fresh, light on the batter, and yet full-flavored enough to give you a delightful finish on the palate. The second appetizer was a white seafood casserole bursting with shrimp, tuna, and lobster meat in a sherry, garlic, and butter sauce. The third dish was a gorgeously arranged scallop crudo salad. It had pine nuts, shaved fennel, carrot shavings, edible flowers, blueberries and raspberries, and thin slices of crisp radishes. To say the least, this beautiful, Instagram-ready dish was insanely delicious. Our main course selections were outstanding as well. One dish was a perfectly grilled Branzino (fish) loin served over butter poached skinless tomatoes, baby potatoes and porcini mushrooms. The other main dish was the seafood mixed grilled platter. It was a simple pleasure yet it was cooked to perfection. Nothing was overcooked or overdone. Each morsel was prepared to its right consistency and each ingredient gave each plate its best. As a side dish, we ordered the vegetable platter of grilled red peppers, zucchini and eggplant. The unmistakable aroma of truffle oil and tangy coarse sea salt was a revelation in each bite. We were almost full but wanted to end this exhilarating meal with something sweet. Lucky for us, the French-trained pastry chef loves creating intricate masterworks. Our selection was a labyrinth design of molded chocolate, vanilla cream, and a frozen fruit concoction like no other. Each spoonful was a juggernaut of textures and flavors. We paired this delightful dish with two glasses of Sciacchetra. If you visit anywhere from Portofino to the Cinque Terre, you must try this local and artisanal sweet wine. It is heaven in a glass. At meal's end, we roamed the manicured grounds and took in the vista from all directions. We knew we had chosen the right spot, and with enough planning, so can you.
tony1usa - Providence, RI
---
Hotel Splendido is one of a kind .Hopefully it will never change .Rare in its ability to deliver a 5 Star experience but not take itself too seriously .Apart from the Stunning situation,with beautiful romantic views ,it is the lovely staff who make this hotel a real gem I won't name them all but Antonio is a true treasure , keeping a warm watchful eye over all his customers making sure their needs are met and enjoyed .The Terrazzo Restaurant is gorgeous in the evening ,make sure you get a frontline table getting the best of the spectacular views over looking Portofino . And don't forget to dine down in the town at the sister hotel Splendido Mare ..
Carmelm123 - Dublin, Ireland
---
Absolutely superb hotel with very professional staff in corners of the establishment. Couldn't fault the whole experience. This hotel and its amenities are just out of this word, albeit pricey, but you get what you pay for in this world.
davidsO8377RZ - Leicester, United Kingdom
---
We had a wonderful lunch here with a fantastic view. I would definitely make this a go to spot. Don't miss this property. They served the most wonderful homemade pasta - some of the best, if not THE best I have ever had. Service was very friendly. Very relaxing. Wish we could have stayed her longer.
1poodles - Tulsa, Oklahoma
---
Bizarrely TripAdvisor does not seem to realise that although the Splendido and the Splendido Mare are both Belmond hotels in Portofino, they are quite separate buildings some distance apart and should really each have their own entry. We stayed at the Splendido Mare, having stayed at the Splendido four years ago,, and wondered if it might be not be quite up to the same standards as the latter. In fact it exceeded our expectations and is one of the loveliest hotels we have ever stayed in. From the moment you arrives you are greeted as though you are the most important guest they have had in weeks. The rooms are gorgeous, the atmosphere is intimate but relaxed and the setting, right on the harbour of Portofino, is incomparable. Yes, the Spendido up the hill is one of the world's greatest hotels, but the Mare is in its own way more than a match.
Charles_Hopkinson-W - Oxfordshire, United Kingdom
---