Please select your dates to see prices:
---
Secret Bay in Portsmouth, Dominica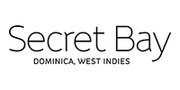 Caribbean luxe has never been so spectacular as it is at Secret Bay. On the pristine, unadulterated island of Dominica, this boutique eco-luxury resort embraces a diverse environment, with two brilliant beaches and a majestic river. Just 10 minutes' drive from the town of Portsmouth and an hour from the capital of Roseau, Secret Bay is situated clifftop overlooking an expanse of azure Caribbean Sea. Modernly designed villas and bungalows bring harmony to nature and interior spaces, with open-plan living and dining areas, outdoor showers, floor-to-ceiling glass windows, and views of the forest and beaches below. Fully equipped kitchens provide the convenience of complete facilities, while highly attentive yet inconspicuous service ensures that you can relax in laid back style. Allow the concierge to help organize activities - from massage and spa treatments, to restaurant reservations and more. Your smartphone and Kindle coupled with Bose sound will make staying connected and entertained a pleasure on the high speed WiFi, and a library of games and books offer additional opportunities for unwinding.
Start your day by taking advantage of Secret Bay's selection of recreation equipment, including snorkeling gear, mountain bikes, paddle boards, and yoga mats. Protect the marine environment in Secret Bay's signature sustainable Lionfish hunting and cooking education program. Swim through the enchanting sea cave grotto, or take to the powdery sands of the resort's swimming beach. Another separate beach offers calm waters as well, and perfect chances to snorkel and explore. Wade up the river into the forest's mangroves, and take in the sights of the ancient Bwa Mang trees that stretch their roots into the cool waters. Then taste the island first-hand by arranging a personal cooking class, where you will learn to create some of the resort's signature dishes. Only the freshest, locally grown will do; Secret Bay, and the island itself, is home to many fruit trees ranging from guava to pineapple. Fish pulled from the ocean compliments the delightful flavors of the produce, and Secret Bay's staff of cooks know just how to make the absolute most of every favor. From the food to the forest, the beach to the bungalows, Secret Bay is a paradise only Dominica can produce.
Location of Secret Bay
Secret Bay
Ross Boulevard
Portsmouth, Dominica
Nearest Airport: SXM
Amenities for Secret Bay
General Information
6 Villas and Bungalows
Non-Smoking Property
Ecologically Sustainable Practices
Only 12+ Years Permitted
Dining
Outdoor Dining
Private Dining
Wine Cellar
Room Service
Organic Cuisine
Healthy Cuisine
Picnics
Vegetarian Cuisine
On-Site Amenities
Concierge
Spa Services
Complimentary Newspaper
Housekeeping Service
Laundry Service
Library
WiFi
Gardens
Meditation Spaces
Beach Access
In-Room Spa Services
Barbeque Area
Provisioning Service
In-Room Amenities
Air Conditioning
Ceiling Fans
DVD Players
Hair Dryers
In-Room Safes
Satellite Television
Private Verandas
Flat-Screen Televisions
Outdoor Showers
Screened Living Spaces
Hammocks
Private Decks
Rain Showers
Activities
Bicycling
Cooking Classes
Excursions
Hiking
Kayaking
Mountain Biking
Cooking Demonstrations
Scuba Diving
Snorkeling
Stargazing
Nature Walks
Yoga
ATV Tours
Boat Excursions
Whale Watching
Wildlife Viewing
Four-Wheel Drive Excursions
Bird Watching
Meditation
Paddleboarding
Nature Hikes
Nearby
National Parks
Restaurants
Beaches
Nature Reserve
Market
Hot Springs
Interests
Beach
Eco Friendly Luxury Vacations
Honeymoons & Romance
Spring Break
Spring Getaways
Reviews for Secret Bay
---
We stayed at Secret Bay in July 2017. The resort is beautiful- secluded, peaceful and truly the perfect tropical get away. We were met at the airport with snacks and water for the drive, and the hospitality continued from there. We were looked after every day by the villa staff. Lenita planned us a perfect itinerary so we could explore the island in the short time we had- there is so much to see and do before relaxing in the cabin. We spent time exploring the island with our own tour guide, and exploring the private beach by kayak. The cabins are fully equipped with everything you could need for a secluded and very romantic break. The food is delicious- all cooked on site by the chef and well worth it. Lots of fruity sauces and gorgeous fish dishes. We got engaged during our stay and the staff were wonderful- they set us up for a meal on the sun set deck as the sun set over the ocean. The whole area was set romantically with such care and effort. It's a cliché but we truly had the time of our lives at Secret Bay and hope to one day return. We can't thank the staff enough for their generosity and effort in making the perfect stay. I could not ever do the resort justice in words- it has to be seen and experienced. I couldn't recommend Secret Bay highly enough.
---
I stayed at Secret Bay back in March on a last-minute adventure. Because we arrived on a whim with no itinerary, we were especially reliant on the staff at Secret Bay for planning. Of course, the accommodations are unparalleled and we could have stayed put happily for the entire stay. Life is for adventuring though, and so out we went. Scuba diving, hiking to a boiling lake (hard but highly recommended), and other various excursions around Dominica - these were all planned and organized by the fantastic staff at Secret Bay, we just had to tell them what we liked. I would stay with these people again in a heartbeat.
Rich P - Boston, Massachusetts
---
We did things at Secret Bay that we have never done before. It was a great experience being able to cook together, kayak and spend quality time in this romantic and natural environment. We would totally recommend Secret Bay as vacation destination.
Vandalyn F - Roseau, Dominica
---
My wife and I spent our 10 year anniversary at this resort at the recommendation of a friend that had been here several years ago. And we were certainly not disappointed. From the moment we landed, the staff went above and beyond to make us feel welcome. We are fairly active people but wanted a trip that was more laid back. This met all our expectations. We even got in a great hike in the rain Forrest. Most of our time was spent at the resort relaxing and enjoying the views of the ocean views that were seen from our balcony. I always try to leave honest reviews about the places we visit. If there was anything i would recommend improving, i would ask the resort trim back some of the vegetation that partially blocked the views from the pool level of our villa. That issue is very minor and more a matter of preference. It would certainly not ever keep us from a return trip. Everything else about the trip was perfect including the chef that came into our villa one night to cook us dinner. Our thoughts and prayers go out to the families and residents of the island as they all work to recover from the devastation earlier this year.
johnsonrk - Nashville, tn
---
The accommodations were outstanding however I wouldn't call this a traditional resort. Not much interaction with anyone else and totally secluded. The resort offers bicycles however there isn't anywhere safe to ride them. I would not advise anyone to venture outside the resort without a guide the resort set up. Good place to go if someone wants to disconnect from the world!
---