Please select your dates to see prices:
---
Le Sirenuse in Positano, Italy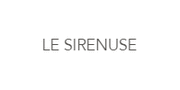 When Le Sirenuse opened in 1951, it captured the tranquility, sophistication and style that have made the town of Positano a beloved retreat on the Amalfi Coast. This intimate former summer home resides just 35 miles southeast of Naples, and its terraces gaze across Homer's legendary Island of the Sirens. Vibrant Vietri tiles, cool whitewashed walls and an abundance of natural light give the bedrooms character, while vaulted ceilings, antique furniture and old master paintings embellish the suites. Savor a romantic dining experience at La Sponda Restaurant, featuring a drapery of bougainvillea and hundreds of candles.
Positano is dedicated to celebrating the art of fine living. It's no wonder it was a favorite with Tennessee Williams and Paul Klee. Days can be spent lingering in a café, exploring picturesque Baroque architecture or taking advantage of the hotel's wooden boat, whose complimentary, twice daily excursions along the Amalfi Coast explore the region's clear blue waters. During those hours when you're not boutique hopping or day tripping to Capri, you can indulge at the hotel's Aveda Concept Spa, a temple of glass and teak designed by acclaimed Italian architect, Gae Aulenti.
Location of Le Sirenuse
Le Sirenuse
Via Cristoforo Colombo 30
84017
Positano, Italy
Nearest Airport: NAP
Reviews for Le Sirenuse
---
I can not recommend this hotel more! My wife and I celebrated our wedding anniversary and we are so delighted we chose Le Sirenuse. As with all hotels of this standard, the attention to detail is second to non. Spotlessly clean and beautifully decorated. We expressed our concern about our room being near the pool and bar area, thinking it might be noisy. The staff went out of their way to move us when they could, and I'm pleased to say non of this spoiled our stay. The only slight downside, and it is minor, the computers available in the business center are very old. I had to do some work briefly and the Mac & PC available we too old to use. That is the only criticism. We will be back as soon as possible. Many thanks to all the staff.
---
Le Sirenuse is without parallel. The most stellar staff bar none. This Amalfi property exudes true southern Italian hospitality. The accommodations ooze charm and Pepe never misses a beat. Both Carla and Antonio are genuine and make one feel as if they are the only guests in the world. If one happens to find themselves in Positano I highly recommend this delightful gem ... You will not be disappointed -- I promise!
ALL_IS_GRACE - Palm Beach Gardens, Florida
---
It is impossible to describe how amazing this hotel is, in every way. The setting is unmatched, the rooms are perfect in every way. Every public room is more beautiful than the next. The staff treat you like family. Franco's Bar at dusk, the Champagne/Oyster Bar next, dinner at La Sponda, back to Champagne Bar after dinner.....with the twinkling lights of Positano over the Sea. My husband and I weren't sure we could find another place as romantic and perfect as our honeymoon in Bora Bora, but this is it. The only downside is that when leaving, you are driven to purchase the gorgeous signature pillows, the Carlo Moretti Glassware, and as much of the decor (sold at the Emporium across the street) as you can, trying to take the vibe home with you! Arrivederci Le Sirenuse and Positano, we will be back
Kit S - Doylestown, Pennsylvania
---
From the moment you arrive your are greeted by the most professional friendly staff. We took our time wandering around taking in all the beautiful decor and smelling all the lemon trees.We were most impressed by the work staff. Such precision and service. Drinks and food were also a pleasure for the palate. Best all around hotel if you want to enjoy luxury
---
Le Sirenuse embraces you like are family and takes care of every need. The views from the room's balcony are breathtaking and there are many activities to join daily. Breakfast is amazing. The bountiful array of fruits, cheeses, meats and pastries are as delicious to taste as they appear. Do not miss an opportunity to have dinner here. It is fine dining at its best.
calwinemd - Brookline, Massachusetts
---