Please select your dates to see prices:
---
Blue Haven Resort in Providenciales, Turks and Caicos Islands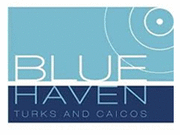 Opened in 2013, Blue Haven Resort is the first resort on the far north end of the Turks and Caicos. It's a far cry from the all-inclusives on Grace Bay – the resort is sleek and colorful and boasts an outstanding restaurant, yet it's friendly to guests seeking self-sufficiency. Suites are outfitted with stainless steel Sub Zero and Thermador appliances, and a full marina invites commissioned boat rides to surrounding islands.
Swim up to the bar at the edge of an oceanside infinity pool. So what if the morning sun is still overhead? A tart concoction of Bombay gin, cucumber juice, limes and prosecco is refreshing any time of day. In the afternoon, gallop on horseback along the shoreline of a deserted beach. Dine on Dover sole in lemon consommé, and take desert in the lounge – let the flames of the fire pit warm a dish butterscotch bread pudding topped with ice cream.
Location of Blue Haven Resort
Blue Haven Resort
Marina Road Leeward, TKCA 1ZZ
Providenciales, Turks and Caicos Islands
Nearest Airport: PLS
Amenities for Blue Haven Resort
51 Rooms & Suites
Non-smoking Rooms
Pets Not Permitted
Private Beach
Fully-equipped Kitchens
Marble Bathrooms
Infinity Pool
Swim-up Bar
Outdoor Spa Treatments
Beach Volleyball
Bicycling
Bocce Ball
Horseback Riding
Four-wheel Drive Excursions
Nature Hikes
Whale Watching
Scuba Diving
Snorkeling
Kite Boarding
Deep Sea Fishing
Bonefishing
Boat Excursionss
Kayaking
Paddleboarding
Yachting
Reviews for Blue Haven Resort
---
My husband and I recently visited TCI for our honeymoon. We stayed at the Alexandra resort, however, Blue Haven (BH) is a sister property so we were able to visit and use the amenities, enjoy the restaurant and bar, etc. The service at BH is fantastic, and I only wish we had the same service over at the Alexandra. Everyone at BH was so much friendlier and more helpful. The food and drinks at BH are also so much better, even the grill food at the bar is excellent (I recommend the cheeseburger and the chicken quesadilla!). I can't say enough good things about the restaurant, Fire and Ice. Everything we ate there was fantastic, but my absolute favorite thing I ate was the chicken curry... OMG. SO good! I only wish I had discovered it sooner, I didn't have it until our last night there and I wish I could've had it every night! The service throughout dinner was prompt and the staff is very attentive and friendly. We were raving about the food so much that our waitress brought out the Chef, Andre, to greet us at our table. He was a very kind young man and he was so happy to hear our compliments about his menu. The desserts are also wonderful. My husband and I gladly rode the shuttle over to BH several times because it was worth the trip for the excellent food, service and quaint beachfront. They had a lot of hammocks set out which was awesome, as well as a floating water trampoline. We spent all afternoon out there one day, bouncing and lounging.. swimming back to the bar for another drink and then climbing back up there. lol. Overall, I think this is the type of resort most people imagine when booking an all inclusive experience. The only downside is that their beach is quite small, more like a very small bay or lagoon rather than the large sprawling beach at the Alexandra. Oh, also, Robert the shuttle driver was awesome and so friendly!
asmiller009 - Colorado Springs, Colorado
---
Came here for my dad's birthday celebration with my parents and brother. The facilities and rooms are great - talk about spacious! We had a two bedroom suite (each room had a king sized bed), kitchen, dining room, living room, corner balcony, laundry room and two bathrooms. There was one restaurant on the resort called Fire and Ice. Over the course of our trip, my family and I had the chance to try almost everything on the dinner menu. Some of our favorites included the conch salad (a local favorite), barbecue grill (personalized charcoal grill that is set on your table for you to cook yourself), and ribeye steak (which comes with a side of veggies and mashed potatoes). In terms of the staff, Angela and Latoya really stood out - they were awesome! Both were super accommodating, sweet and personable. They definitely made us feel welcomed at the resort. The resort's location is at the tip of the island which makes it a bit windier than most parts of the island. The views of the resort include a nice infinity pool with a swim up bar right next to it. The beach is apparently man-made but the views are still nice and serene. For amenities, the resort offers a variety of complimentary things for use during your stay which includes bicycles, towels, and kayaks. You can also use the the snorkeling gear at the other resorts as well. Blue Haven is one out of three sister resorts - Alexandra and Beach House are the other two. They offer complimentary shuttle services to and from the other resorts. Alexandra is more of a family spot with bigger pools and much more people. Beach House is an adults only resort and the best way to describe it is boutiquey. Overall, my family and I really enjoyed our trip to Turks and Caicos and we'll definitely be back!
---
My family and I spent a week here and we can't wait to go back! This resort is perfect! Nice and quiet. The pool overlooks the beach which was beautifully clean, pristine water and gorgeous views of the boats passing by. The staff is fantastic! Friendly, fun and hospitable! Elvis and Robert at the pool bar were entertaining and fun! Scott was helpful! The housekeeping staff was superb! I am sorry I don't know her name but our room was always so nice and clean and the fridge restocked wonderfully! Room was nice and spacious! All have a view and sliders but not all have walk out balcony. There are kayaks to rent and paddling boards. Very close are jet ski rentals. The resort can help you with reservations to multiple excursions around the Island. The staff were great and made everything so easy! This resort is part of 3 resorts, the Alexandra and the Beach House. There a shuttle that runs frequently to all the properties. Each one has it's own unique features. Both Alexandra and Beach House are on Grace Bay Beach which is stunning! The food at all the resorts is yummy but the Blue Haven and the Beach House are definitely the best of the three! Overall A++!!
BranLil - Deering, New Hampshire, United States
---
Our 1st trip to TCI was amazing. Blue Haven was perfect for us & it met everything on our wish list. The pool was pretty much on the beach & it was quiet but we had access to the sister resorts when we wanted to be more social. The shuttle drivers were very friendly & incredibly helpful. After a day on one of the other resorts, we'd lay on the hammocks enjoying cocktails before getting ready for dinner or shopping. The resort was about a 10 taxi ride from the shopping district & was $8 each way per person. We pretty much ate at Fire & Ice every night except for the 2 evenings we went to the Beach House's Kitchen 218, where dinner was exceptional. Our dinners at Fire & Ice were exceptional as well. We developed a great rapport with our servers......Latoya, Ellie, & Samuel! They were attentive, friendly, & went above and beyond to make our stay perfect!
nmv92 - Rockford, Michigan
---
Was greeted upon our arrival with a genuine smile and welcome. Very customer service driven they are interested in you having a good time. A few staff that went above and beyond Micheal, Scott, Latoya, Yeiry, Theresa and Elumene. Sleeping rooms are spacious, very clean and the bed is like sleeping on a cloud. Food is amazing. Truly enjoyed not having to eat from a buffet. Beach is beautiful and we really enjoyed the conversational areas throughout the resort I.e. wicker furniture, hammocks, etc. Pool was clean and landscaping maintained daily.
Stacey G - La Plata, United States
---