Please select your dates to see prices:
---
The Palms, Turks and Caicos in Providenciales, Turks & Caicos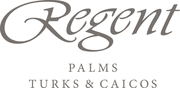 It's hard to improve on perfection, but The Palms, Turks and Caicos, lauded as Turks and Caicos' top resort, managed to take the island's flour-white sands and tranquil seas and turn them into something even more beautiful. Manicured lawns surround a cluster of British colonial-style buildings made from hand-cut coral, marrying understated luxury with Caribbean coolness.
Your ideal day starts underwater: The best diving in the world is just steps from your balcony. A coral reef runs parallel to the island, and in it live manta rays, florescent-hued sea sponges, and almost any type of fish that can swim through your imagination. Suit up, or sign up for a PADI-certified day course. When you come up for air, don't go far! Regent Palms' centerpiece infinity pool winds around wooden decks and luxe sun pods, where you'll relish tropical fruit kabobs and chilled towels to ward off the equatorial sun. At sunset, feast on fresh crab rolls prepared before your eyes in an open kitchen while feeling the Caribbean breeze live up to its name.
Location of The Palms, Turks and Caicos
The Palms, Turks and Caicos
16 Princess Drive Grace Bay
TKCA 1ZZ
Providenciales, Turks & Caicos
Nearest Airport: PLS
Amenities for The Palms, Turks and Caicos
General Information
72 Suites
Dining
Private Dining
Restaurant
Swim-Up Bar
Bar
On-Site Amenities
Concierge
Spa on Property
High-Speed Internet Access
In-Room Spa Services
In-Room Amenities
Cable Television
In-Unit Laundry Facilities
Luxury Linens
Kitchenettes
High-Speed Internet Access
Activities
Kayaking
Tennis
Scuba Diving
Snorkeling
Golf
Reviews for The Palms, Turks and Caicos
---
Arrived in the open air lobby after exiting the taxi and was greeted with an odd "please take a seat" and she disappeared. Returned a few minutes later with an awkward check in process while I sat on a couch and she requested my credit card....never asked for my name or reservation #. Was escorted to the room, very nice. Our daughter slept on the pull out couch which was never put away during our 3 night stay, it remained open all day, lazy room attendant? Breakfast was included with a great selection and abundant offerings. Omelet station was clearly a favorite of all guests. Pool was large enough to accommodate guests however there was a film of suntan oil every morning when we arrived and leaves floating, not sure it was ever cleaned. Also, black mold growing in the grout. Not what you'd expect from a resort of this caliber. Poolside food was good, but SLOW. Paddle boards included however when we asked to use the sailboat, we were told no, "we're closing in an hour". Dined at 72 West one evening and they sat my husband on a soaked cushion, no apology. Took 30 minutes to get a glass of wine and it was white, not red as requested. Service staff needs training...FAST! The beach is amazing, perfection, directly on Grace Bay! For $600/night per room, I expected a bit more from The Palms... the management needs to step it up with service. And please clean the pool!!
lisav383 - Port Saint Lucie
---
I must single out Marc Ellington Jenero Remy and Stacy at the beach/restaurant during the day. Reesa at breakfast was also wonderful. I cannot say enough about these 6 people and how wonderfully they treated us. They should be given many many hart bucks program rewards Leah Lethbridge
leahlmolson - Wilton, Connecticut
---
Recently celebrated a girlfriend's milestone birthday at The Palms - excellent stay and superb service. We had visited 5 years ago when it was Regent Palms - this time was leaps and bounds better under the new mgmt & name! The resort and rooms are stunning. Everyone we encountered went out of their way to make this a very special birthday celebration weekend. We visited the spa and had her birthday dinner at Parellell 23.So many people went out of their way to be festive and fun. I recognize that they do this day in and day out but I have to tell you - they made us feel like we were the only folks there. Aggie Barnett, as Guest Services Manager, you have something very special at The Palms. Thank you for the awesome service. I wanted to call out some of the folks that went out of their way to make our holiday outstanding: from Parallel 23 for the bday dinner (Naadia, Edner, Carol, Rockell, Jren, Carolyn, Othniel, Darly, Jobel, Kashell and Dwane) and from the spa (Yvonne Evantus & Antonia Williams). Ms. Callas thank you for keeping our room so neat
shmccl - Raleigh, North Carolina
---
Exceptional accommodations - scores a perfect 10! Very friendly staff - "James Joseph" at the beach bar was most pleasant and always greeted us with a huge smile each morning and our room was given that AAA+++ fresh look each day by Elisias. We spent many hours at the beach each and every day - loved every minute! Top Gun facility - you won't be disappointed!
---
The resort is beautiful and the staff is professional, attentive and friendly. A special mention to Jeffrey Nicolas and Othneil Jean for the help. The beach, pool and spa are well maintained and easy to access.
11209 - Brooklyn, New York
---