Please select your dates to see prices:
---
Gansevoort Dominican Republic in Puerto Plata, Dominican Republic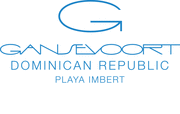 Opened in 2014, Gansevoort Dominican Republic is forecasted to transform Playa Imbert like the brand transformed areas of New York City and the Turks and Caicos. The Dominican Republic's gorgeous north coast is better known for its all-inclusives, but here is a hip alternative: suites with state-of-the-art kitchens and natural stone finishes and a restaurant helmed by Giancarlo Flori, whose credits include the Michelin three-starred El Bulli restaurant in Spain. If Gansevoort's pair of New York hotels is any indication, expect this resort to be synonymous with celebrity.
Take a plate of papaya and pastries to the beach and listen to the waves. Stake claim to a wood-framed cabana and decide this is heaven: layers of brilliant aquamarine water set against an ocean backdrop. Set sail on a catamaran in the afternoon. Choose an indulgent bottle of Chilean wine and a Macanudo cigar in the subterranean La Cantina Wine + Cigar Cellar.
Location of Gansevoort Dominican Republic
Gansevoort Dominican Republic
Playa Imbert Calle Bruno Philip No. 5
Puerto Plata, Dominican Republic
Nearest Airport: POP
Amenities for Gansevoort Dominican Republic
48 Lofts, Apartments & Penthouses
Egyptian Cotton Linens
Floor-to-ceiling Windows
Ocean Views
Marble Showers & Spa Tubs
Fully-equipped Kitchen
Washer & Dryer
Smart TVs, Bluetooth Docking Stations
Wine & Cigar Cellar
Rum Distillery & Cigar Plantation Tours
Three-tiered Cascading Infinity Pool
Full Breakfast Served Beachside
Private Chef & Private Beach Dining
Exotic Gardens
Tennis
Horseback Riding
Zip-lining
Private Catamaran Excursions
Hobie Catting
Kayaking
Paddle Boarding
Sailing
Kiteboarding
Surfing
Scuba Diving
Snorkeling
Fishing
Whitewater Rafting
Wedding Planning Services
Event Planning Services
Reviews for Gansevoort Dominican Republic
---
Check carefully before you book this property, during the March storms, this property has been severly damaged, restaurant, pool, bar and upper deck oceanview cabana are all gone. Drilling,digging and bulldozing of the affected areas still continues. Note there is NO beach left at this hotel
traveltheworld61 - Dundas, Canada
---
We very much enjoyed our February stay at the Gansevoort though I have to agree with a previous poster that the hotel needs to be a lot more forthcoming about the loss of their beach. No one wants to read about the fact that the beach is gone from a TripAdvisor post which is how we learned in advance of our arrival. There were never any updates from the hotel nor any adjustment to the language on the hotel's website. The hotel has made alternative arrangements to allow for beach access at a different property and the alternative beach is gorgeous! It was one of the most beautiful and isolated beaches that we've visited in a long time. But of course it's not the same as being able to walk out of your room and spend time in the ocean. We ultimately wound up just walking down to a neighboring "kind of gross" all-inclusive property and tipping someone on the beach to give us a few chairs and let us hang out for a while. The food was better than we expected and we particularly enjoyed the sushi at dinner. It was abundant and reasonably priced. The baked goods at breakfast were also delicious. I would warn you that if you are traveling with kids that the kitchen is NOT accommodating at all or at least they weren't with us. The hotel did try to rectify this issue after we called it to their attention but it was surprising to see such an inclination to say no as opposed to yes. It was disappointing. There are a bunch of weird design flaws at the hotel - who builds giant sliding doors that only have handles on the interior of the door? So when you're out on the terrace you have to dig your fingers into the crevice to try to pull the door open. And who builds a huge shower with no shelf or ledge for shampoos and soaps? No one wants to bend down to basically pick their soap off of the floor when they're showering. And I'm also not sure when the hotel is barely occupied why we were put in a room adjacent to the kitchen and a small, dumpy hotel next door with noise from their tiny pool at all hours of the night. There was also a fair amount of construction going on at several buildings on the property while we were there. It didn't really bother us but I can see that guests could find it annoying. But all in all we very much enjoyed our stay despite the beach situation and the other snafus. The staff was lovely and generally very accommodating and friendly. The pool is beautiful and there is lots of comfortable seating. We would consider returning as we enjoyed Sosua and it is a super convenient trip from the east coast and very close to the airport. Please just put handles on the exterior side of the sliding doors!
nin0807 - New York City, New York
---
This is NOT a 5 star hotel. First, we sent e-mail a day before arriving, just to ask if it's possible to get an airport transfer and for notice that we'll arrive there after midnight. No one replied. When we went to the hotel at night, no one was there. It took about 10 minutes that someone came and opened a gate. Reception is a quite disgusting little office room. They said that there's no information about our reservation. What a great surprise in the middle of the night! After many phonecalls and waiting with tired 3 yr old kid they said that they have marked us as "no-show". Well, we sent that e-mail for late arrival. No sorry, no nothing. Also I had to carry my own luggage to the room. In the middle of the night. 5 stars? Not. On our second day.. SOMEONE STOLE MY PHONE IN A HOTEL AREA. There were security cameras but no one figured it out who it was. Only one apologize, nothing else. Because area is closed and secured, thief is someone of the hotel staff. Room and hotel area was great. Very clean and modern. Food was really good and restaurant staff were super kind and helpful. Both restaurants were great, especially asian restaurant upstairs. There were many reconstructions going on and all the voices came straight to our room. At night there was some noise too like local parties etc. And THERE'S NO BEACH. I don't know what has happened to the beach but no, you can't go there because it no exists. Pictures looks great but reality is completely different!! Do not go there, ever.
---
We had tremendous expectations as brochure and website depict a beautiful boutique resort. In fact, the owners are DECEITFUL, property was badly damaged during unfortunate hurricanes, but ownership was less than candid about condition of property. Dominican Republic is beautiful but strongly suggest you look elsewhere.
Boxer797 - Jericho, New York
---
Are family of five stayed in one of the oceanfront four bedroom penthouses over the Christmas/New Year holiday. The accommodations are spectacular. Wonderful baths, full kitchen, huge terraces on three floors, comfortable living spaces and incredible views. Pools are wonderful and there are enough chaise lounges and beds for three times the number of guests. Still we were able to reserve our favorite spots in advance and dispense with having to run down at 7:30 and place books/suntan lotions/hats in strategic spots. Spa is also wonderful! We loved both restaurants Baia and Aguazul. Great raw materials treated lovingly in the kitchen. Breakfast is excellent. I ordered the eggs Benedict each day and they are happy to serve breakfast in your suite. Service is warm and genuine -- not overly professional but we fell in love with all the service workers. Anna and Elana, two sisters from Greece are excellent and truly lovely young woman. If you need anything just ask for "Aura", the chief of staff. She is the glue that holds this place together and she willingly and successfully completes any request. Incredibly competent, sincere and warm. While the accommodations and staff are excellent, I still haven't put my finger on what captures me most about this wonderful place. We were all able to totally relax and free of any concern whether it was something small or large. Everyone in the resort seemed truly relaxed and carefree. Even at some of the resorts on the high end there is an environment of "competition -- for the best spot at the pool, for a privileged table in the restaurant or to be serviced first. Not here, Plenty of pie for all.
PhilipNewJersey - New Jersey
---