Please select your dates to see prices:
---
Luxury Residences at Garza Blanca Preserve Resort & Spa in Puerto Vallarta, Mexico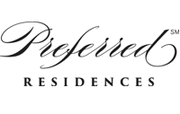 In the foothills of the Sierra Madre mountains, Luxury Residences at Garza Blanca Preserve Resort & Spa, a Preferred Serviced Residences collection of Preferred Hotels & Resorts, is nestled against the vibrant blue waters of the Pacific Ocean and the tropical forests of the Sierra Madre mountains, some of the best snorkeling grounds in Mexico. The hotel has 11 different room types for guest to pick from all with breathtaking views of the ocean, mountains or surrounding jungle. With beautiful views, chef kitchens, cozy and comfortable furniture the perfect retreat awaits. Just minutes south of historic Puerto Vallarta, Garza Blanca is thoughtfully built into its natural surroundings – its pair of rock-anchored infinity pools are spectacular – and a calendar of guided expeditions offer easy opportunities to wander afield.
Harness the healing properties of Kundalini yoga in a meditative class by a lagoon. Grab a kayak and paddle through the craggy rock formations of Los Arcos. Swim among tropical fish. Revive onshore with a glass of fresh-squeezed passion fruit juice (or one blended with a vintage tequila).
Location of Luxury Residences at Garza Blanca Preserve Resort & Spa
Luxury Residences at Garza Blanca Preserve Resort & Spa
Carretera a Barra de Navidad Km. 7.5
48326
Puerto Vallarta, Mexico
Nearest Airport: PVR
Amenities for Luxury Residences at Garza Blanca Preserve Resort & Spa
General Information
48 Guest Rooms
Non-Smoking Property
Handicap Accessible Facilities
Dining
Outdoor Dining
Wine Cellar
Bar
Bar & Lounge
Restaurants
On-Site Amenities
Concierge
Pool
Spa on Property
Fitness Center
Private Beach
In-Room Amenities
Fully-Equipped Kitchen
Activities
Fishing
Hiking
Kayaking
Windsurfing
Wine Tasting
Scuba Diving
Snorkeling
Yoga
Business
Business Center/Services
Meeting Rooms
Conference Facilities
Family
Babysitting
Children's Programs
Nearby
Historic Sites
Shopping
Restaurants
Nightlife
Interests
Beach
Family
Food & Wine
Spa & Wellness
Reviews for Luxury Residences at Garza Blanca Preserve Resort & Spa
---
My family just came back from a 5 day stay at Garza Blanca, and it was wonderful. We stayed in an Oceanfront 2 Bedroom suite. The room was beautiful and huge. Our view was entirely of the ocean. Stunning sunsets from this resort every night. We were in Building 2, which was a close & easy walk to the main pools, beach, etc. It was nice to have the washing machines & small kitchen in the room. The pools both below & up by the Panorama buildings have a nice small area splash pad for the little kids to play in. I really appreciate how the resort has signs everywhere asking people not to "reserve" pool chairs for more than (20-30 minutes I think)? They either actively enforce this, or people see the signs & respect it, b/c getting chairs throughout the day - at least when we were there - was never a problem. The beach is a big enough size w/ drink/food service & water activities. The breakfast buffet was an awesome way to start each day - there was a ton of food options. They have a banana smoothie in the buffet that was sooooo good I was usually done with it before I even got back to my table. The staff everywhere we encountered was extremely friendly & helpful. Our kids are 2 & 3, and everyone was so nice and accommodating to them. There were other kids there, but I think if I was there without kids it wasn't a level where I would have been bothered by the amount of kids or anything (we weren't there during Spring Break though). Smaller kids tended to stay by the splash pad area, so there were parts of the pool, like the infinity pool, where it would have been easy to avoid them. We got a babysitter on two different occasions, both sitters were great & we felt comfortable leaving our kids with them. The gym in the Hotel Mousai (which Garza Blanca guests use too) has amazing views. My husband went to the spa there as well, and couldn't stop raving about it. There were some kids activities but we never made it to them simply b/c of our nap etc. schedule. There were adult activities that I would've loved to do more of, like hiking & yoga, but...kids... I really liked the atmosphere of the steakhouse, and the food at the Blanca Blue was delicious (I had the salmon w/ mango sauce, yum!). Pool & room service food I would say was okay. The overall visual of the property was just stunning. When you first walk into the lobby you are greeted by a large marble-type square framing the pool & ocean that is really a "wow" moment. Our pictures on Instagram have everyone asking where we were. I really don't have too much critical to say. The one suggestion I had to management was it would have been nice to have one source of clear information in the room all about hours of everything; who was allowed where & when in Hotel Mousai; a big property map; etc. etc. We had some of this pieced together in various formats, and the staff was knowledgable & helpful so all you had to do was ask someone, but it would have been nice to have a simple reference guide. The other thing was the cost of a sitter was quite steep - $35 an hour for 2 kids; although I think they use a service so maybe it's beyond their control.
---
Absolutely loved our 5 days at this hotel. It is an impeccable and beautiful luxury hotel that had everything we needed for rest and relaxation. The service was great, rooms flawless and amenities, lovely. The food was also excellent (could get a little more creative with vegetarian and vegan options but they did their best!) Also, the sushi restaurant is worth a special mention. It is extraordinary. As is the spa!! One of the best ever. Will definitely return. Thanks for a fantastic vacation.
KJuneja - Bowen Island, Canada
---
Everyone was so nice. Food was excelleent. Salvadore who worked with Costco/Expedia etc. who helped us with transportation and helping us find a cab was more than helpful and really made the trip easy.
---
I was really looking forward to staying at the Garza after reading all of the five star reviews. Unfortunately, my experience and that of my traveling companion fell far short of expectations from check in to checkout. I called the hotel prior to arrival to inquire about the check in time. The front desk checked my room and said 3 pm . I arrived with my parents, who were staying in a nearby hotel. I asked the check in clerk if they could accompany me to my room and enjoy the balcony view for a couple of hours, to which they declined. My parents had to arrange a second ride to return to their hotel. My room was not ready until 4 pm. They did not apologize. I asked if we could get a late check out, to which she asked me when were you thinking, to which I replied when is the time. FInally, she agreed to 1 pm. When my room was finally ready, Jennifer escorted us to our room, even though we did not need an escort. She asked us Why we were only staying one night, Why don't I want the spa services, all Why Why, Why,. When we arrived at our room, she did not inform us of the restaurant or pool hours or provide even a welcome statement. Once in our room, we found there was no free wifi, no blow dryer and in the bathroom, only one small hook on the wall. The room was not that spacious, nor was the balcony. We wanted to shake off the check-in stress by going for a nice swim. The pool area is beautiful, however, the water temperature is that of an overheated geriatric pool. The entire pool is shallow, which makes it awkward to swim laps. We enjoyed our meal at the Blue restaurant. The chef and waiter were exceptional, however, there was a rigid ordering rule, set by the hotel. We could not order dessert until our entire was finished. When we were exiting, we had to swat away the swarms of moths. The mattress was divine, which helped us sleep our hotel cares away. We decided to check out early the next day. There was a coffee carafe in the lobby, but surprise, no coffee. I felt the hotel was neither relaxing nor luxurious and was relieved to have only paid for one night.
Marrielle1234 - Sunnyvale, California
---
We stayed in a 2 bedroom Panoramic Suite, which exceeded all of my expectations for a hotel room. The suite was enormous, with generous sized bedrooms and 3 bathrooms (3 showers plus bathtub, including a steam shower). The hotel was gorgeous and clean, and the service was absolutely outstanding. From check in, where we were greeted with champagne and a nice (if slightly long) overview of the property and activities, to the amenities and room service, we felt pampered and appreciated at every turn. We spent 5 nights at the hotel, and it just wasn't long enough. We didn't have the inclusive plan, but breakfast was included. We had one morning at the upper restaurant (Boca Dos) and then spent the other 4 at Blanca Blue, by the ocean (larger buffet and more choice from the menu). Despite being very full, the resort and restaurants never felt crowded, we never had a problem finding pool chairs, and we were able to take full advantage of the activities like kayaking to Los Arcos to snorkel. Our kids are 9 and 12, and they loved the pools (both the upper and lower pools are infinity style and large enough to hold their interest). There were lots of families with kids around their age or slightly younger. There were also lots of retired couples, who were absolutely delightful to our children (many of them said they wished their own grandkids were with them) and made us feel welcome. Good to know: The 'panoramic' suites are in the upper buildings, and have fabulous views of the ocean. The other suites and rooms are in the buildings along the ocean. I think it would have been nice to be on the beach, but our view was literally breathtaking, and it only took a few minutes to get down to the beach. Other posters have said the trolley was slow, but we never waited for more than 2 minutes, and we used it several times each day. Unless you have difficulty walking, it's a very short stroll down the steps and across the bridge to the main hotel, anyway. Also good to know - kids can't do all of the activities. Must be 12 to kayak with an adult, and I think 14 to paddleboard. Our 9 year old felt a little left out, but had such a blast at the pool that I wouldn't knock the hotel over it. We stayed both here and up in the marina area, and although Garza Blanca is a bit more removed feeling, it really had a Mexican feel....like you were in the jungle, where the marina felt like a suburb.
---