Tell us how much you want to pay per night for your stay at this hotel. Only you will see your offer and you'll find out instantly if it is accepted.
Number of nights left at auction prices:

15

Room: Suite - Garden View
Blackout Dates: April 9-15, 2018.
Included: 16% VAT Tax and All-Inclusive Plan.
Not Included: Any additional applicable taxes, surcharges and fees are payable to the hotel directly.
How it works
You can make up to three offers for your stay date_in to date_out.
Valid Travel Dates: Apr 12, 2018 - Dec 29, 2018. Travel must be completed by

Dec 29, 2018

or will be forfeited. No extensions will be offered.
Minimum of 2 consecutive nights
Hotel stay is for single/double occupancy, subject to specific inventory availability for stated room category and valid for room-only accommodations (unless otherwise noted).
Reservations must be made through Preferred Hotels & Resorts Redemption Desk only. Please do not contact the hotel directly.
Reservations are not confirmed until a confirmation number has been issued by Preferred Hotels & Resorts.
Auction hotel stay is non-refundable and cannot be combined with any other offers.
Your offer was low but close!
Would you be willing to pay $ per night?
You already made an offer on this hotel which was accepted. If you want to make another offer for this hotel, you may do so after 48 hours. If you have questions, please visit our support area here.
Or book now on one of these sites:
Please select your dates to see prices:
---
IBEROSTAR Grand Hotel Bavaro in Punta Cana, Dominican Republic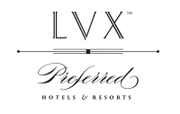 Located amidst the swaying palms and pristine waters of the Coconut Coast of Punta Cana, you will find the IBEROSTAR Grand Hotel Bavaro. Renowned for its tropical atmosphere, spa services, and relaxing facilities and amenities, this Preferred Hotels & Resorts property is part of the LVX for a reason: a stay at this hotel is sure to be more luxurious than you can imagine. The Hotel provides a tailored, adults-only, all-inclusive vacation designed by each guest to match their vacation desires
A resort is more than a place to rest. It is where day dreams become vacation reality. Resorts should be places that celebrate life, where fantasies are conjured into existence. Start the days with a Tai Chi class on the beach, then relax in one of the poolside hammocks or swim up to the bar for a drink. If looking for activities, you can enjoy kayaking, diving, snorkeling, and golf. When looking for something to eat, delight the palate at one of five themed restaurants featuring an array of dishes from Kobe beef to pasta, or lamb chops to lobster and seafood. As the day comes to an end, you can either dance the night away at the Spanish galleon, or head back to your suite and take in the views of the ocean and the resort, making a stay at IBEROSTAR Grand Hotel Bavaro second to none.
Location of IBEROSTAR Grand Hotel Bavaro
IBEROSTAR Grand Hotel Bavaro
Carretera Arena Gorda Bavaro, Higuey
23000
Punta Cana, Dominican Republic
Nearest Airport: PUJ
Amenities for IBEROSTAR Grand Hotel Bavaro
General Information
Adults Only
Dining
Oceanfront Dining
Restaurants
Bar & Restaurant
On-Site Amenities
Indoor/Outdoor Pool
Beach Butler
Fitness Room
Fitness Center
Private Beach
Wellness Center
Nightclub
Pool & Beach Cabanas
Beach Beds
Beach Access
Beach Amenities
Beach Cabanas
Complimentary WiFi
In-Room Amenities
Air Conditioning
Mini Bar
Whirlpool Bathtubs
Luxury Bath Amenities
Private Pools
Private Porches
Bathrobes & Slippers
Complimentary WiFi
Activities
Tennis
Windsurfing
Golf Lessons
Beach Volleyball
Table Tennis
Paddleboarding
Golf
Nearby
Golf
Beaches
Scuba Diving
Interests
All Inclusive
Beach
Honeymoons & Romance
Hotels
Spa & Wellness
Reviews for IBEROSTAR Grand Hotel Bavaro
---
We've been to a couple of all inclusive resorts and this one was just wonderful! The beach is amazing, no rocks, plenty of cabanas and huts, and the staff works endlessly to keep it free of seaweed. The food has new choices every night with friendly staff which provided some of the best service I've ever experienced. Our butlers Justo and Fermin were amazing! They made us feel right at home, helped us with all our questions, scheduled reservations, and made our trip feel special. Rooms are clean, organized, and were maintained throughout our stay. Our housekeeper's name was José and he made us feel so comfortable and welcome. Just all around excellent service! We would go again!
---
My husband I arrived home last night from a week stay at the Grand. Overall, best vacation we've been on thus far (including our honeymoon). This resort certainly deserves a five-star rating, but there are a couple of items I would like to address considering this rating. Customer Service: Overall, outstanding! Special shoutout to Juan David who tried to teach me how to dance (trust me, that is a big feat); Adrien, who was always delightful to talk to; Tomas at the lobby bar who always made superb coffee and espresso and joked with us; and Genesis who was always lively and dancing. Also, to all the other star friends encouraging people to participate in activities - thank you! Room and Property: The grounds are absolutely beautiful and perfectly manicured. The staff work tirelessly and they barely get a break. The room was cleaned well, but I do have a couple comments: we opted for a garden view room because we like to spend the extra money on what would be an upgraded room to do other activities, etc. I do feel that because we were in the "cheaper" suite, the maintenance and upkeep was not at good as I imagine the other rooms to be (based on talking to other guests). Again, the room was clean, but it wasn't five star clean. There was also a a bizarre red (large) stain on the marble floor in the bathroom. I imagine this was from a broken wine bottle near the bath (which I can totally see accidentally happening), but I would think for a luxury vacation, that marble would have been replaced. Again, this did not change the delightful vacation one bit, but it was mildly disappointing because although the garden view room is, in fact cheaper, it still was not inexpensive to stay. Food and Drinks: Honestly, after reading reviews, my expectations for food and drinks were fairly low and after spending a week there, I was pleasantly surprised. The meals exceeded my expectations. I find it silly to expect true gourmet meals every time when you're 1. Dining in a foreign country and 2. You're at an all inclusive. This may be crass, but to me all inclusives are never going to be five star dining, they just aren't and it shouldn't be expected. That being said, the food was pretty outstanding and there was a large variety at the buffets. We truly enjoyed our stay and loved that there were activities going on throughout the day. Also, we met some awesome people that we instantly befriended and spent much of our time with during our stay. The Grand was a magical vacation and I would certainly recommend to anyone.
ErikaNock - Cleveland, Ohio
---
My husband and I have nothing but excellent things to say about this resort! The food was absolutely fabulous and never a shortage of variety to pick from. Could maybe improve on the side of desserts but we made do with the ice cream! The best restaurants hands down are Japanese and Italian! The rooms were cleaned perfectly every time, going so much as to organize our shoes and toiletries! People greeted us as we walked through the hotel and their service was impeccable. We felt so welcome here even just from day one! We got a couple massage which was one of the best massages we've ever gotten! And service is exceptionally prompt. The butlers especially were amazing! Rafael and Ayendee made our stay. They booked our restaurant reservations, prepared a bubble bath for us, stocked our room every day with new drinks as we requested, and were attentive to all of the details that really completed our stay! My husband and I both like to workout and the gym facilities are very well kept and have a huge variety of machines! As a guest you have access to all of the resort gyms which my husband did one of the days and he was surprised with the variety of equipment they had! Lastly the entertainment was unlike anything we've ever experienced at a resort. The Michael Jackson show and the circus are a must if you're staying here! Honestly this hotel far exceeded our expectations! 10/10 would recommend to anyone!
---
I have used this website numerous times but have never written a review myself. This resort has been a wonderful experience. The food is better than any all inclusive resort we have been too. Room service is very prompt. The staff at the beach is very eager to bring you a new cocktail. The beach is gorgeous. I have been to other resorts where the beach is not the focus. At Iberostar Grand, you will go to the beach and not want to leave. Every day our room is cleaned to perfection along with fun surprises to help celebrate our 10 year anniversary. We are in our mid 30s and were looking for a resort that is romantic and luxerious along with a fun staff and night life. Shout out to Tomas at the lobby bar and our butlers Galves and Alberto. We are so glad we made the choice to try this resort! If you do, I promise you won't be disappointed.
---
We (wife and I, son and his wife) just got back from a week in Punta Cana at the Iberostar Grand. Overall it was a great trip. The service was exceptional. Our butlers Rafael and Ayendi took care of everything. Everything was clean and the grounds were beautiful. We have done over 20 AIs around the Caribbean and Mexico. No complaints, just a few observations. One thing different about this hotel was the number of waiters around the pool area. There were only two or three where most others have eight or ten. I personally didn't mind this because at others you are constantly interrupted by a waiter asking "More drink?" to the point of annoyance. I would rather not be and walk a few steps or swim up to the bar when I wanted a drink. But it was a noticeable difference. The beaches at Bavaro are the prettiest that I've been on anywhere. There was a lot of seaweed in the water, but they were constantly raking it up and hauling it off. I don't know if this is seasonal or not. But the sand, turquoise water and all those palms are beautiful. That being said, we spend most of our time at the pool. The Iberostar has 10x10 palapas as opposed to umbrellas. These are nice shade and even have sides you can pull when the sun gets low in the sky. But the majority of them have two-person couches (beds) in them rather than beach chairs. The couches are okay if you want to nap, but if you want to read or just sit and look the the scenery, the lounge chairs are better. My vote would be for more chairs and fewer beds. The food in the buffets was great as buffets go. We felt the food in the ala carts was generally subpar for a hotel of this quality. We ate at them every night but one, but we didn't think they were outstanding. We actually sat down at the French restaurant on our last night and ordered drinks but after looking at the menu, tipped the waitress and left. The selections on the menu didn't look appealing including the desserts. We ended up at the buffet for Asian night, and had a great meal including AYCE lobster and king crab legs. We topped it off with their ice cream selections that I'm sure were better than any of the desserts on the French menu. We always tip at an AI. The people there work so hard to make you feel pampered, and get paid so little that I would feel guilty not tipping them. An extra $150-$200 isn't much to pay for all that great service. But it is optional. I've never felt that people who did not tip got any poorer service. Again, this is a great place. Great rooms. Great service. Beautiful grounds. The positives far outweigh the few negatives that I've pointed out.
---