Please select your dates to see prices:
---
Tortuga Bay Hotel at Puntacana Resort & Club in Punta Cana, Dominican Republic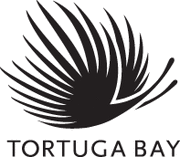 Five-star Tortuga Bay Hotel is Oscar de la Renta's vision of the Dominican Republic – it's the designer's first boutique hotel, and his vibrant signature patterns shine through French doors in villas awash in color. Palm trees sway on one of the area's nicest sections of beach, and the resort is committed to preserving it – its decade-old Puntacana Ecological Foundation won Travel + Leisure's Global Vision Award for its health, education and cultural programs in the local community.
Awaken on Frette linens in a four-poster bed and breathe in the ocean breeze rustling through the curtains. Brew a cup of espresso. Stroll on paths cut through manicured gardens, or if you're feeling less ambitious, ride in your suite's own golf cart. Slip into a secluded lagoon. Dine on a Bilbaína-style fish filet with fried plantains and vegetables from the resort's organic garden.
Location of Tortuga Bay Hotel at Puntacana Resort & Club
Tortuga Bay Hotel at Puntacana Resort & Club
Puntacana Resort & Club 23000
Punta Cana, Dominican Republic
Nearest Airport: PUJ
Amenities for Tortuga Bay Hotel at Puntacana Resort & Club
General Information
15 Beachfront Villas
Ecologically Sustainable Practices
Dining
Private Dining
Room Service
6 Bars
8 Restaurants
Organic Cuisine
Healthy Cuisine
Lounge
On-Site Amenities
Concierge
Pool
Shoe Shine Service
Shuttle Service
Spa on Property
Complimentary Newspaper
Billiards Table
Housekeeping Service
Walking Trails
Shopping Shuttle
WiFi
Sauna
Live Entertainment
Wellness Center
Butler Service
Multilingual Staff
Tennis Courts
Horse Stables
Gardens
Cigar Lounge
Beach Access
Outdoor Whirlpool
Clubhouse
Lounge
In-Room Spa Services
Swimming Lagoon
Private Concierge
Petting Zoo
Steam Room
18-Hole Golf Course
3 Private Beaches
Marina
Helipad
Complimentary Use of Bicycles
Organic Garden
In-Room Amenities
Air Conditioning
Cable Television
Ceiling Fans
Fully-Equipped Kitchen
Flat-Screen Televisions
Luxury Linens
Coffee & Tea Facilities
Luxury Bath Amenities
Kitchenettes
Private Terraces
Activities
Deep Sea Fishing
Excursions
Kayaking
Sailing
Windsurfing
Scuba Diving
Snorkeling
Ecological Excursions
Nature Walks
Yoga
Boat Excursions
Helicopter Tours
Yachting
Bird Watching
Zip-Lining
Kite Surfing
Paddleboarding
Horseback Riding
Water Sports Programs
Nearby
Historic Sites
Shopping
Art Galleries
Nightlife
Beaches
Marina
Nature Reserve
Market
Interests
Active & Adventure
Beach
Eco Friendly Luxury Vacations
Golf
Reviews for Tortuga Bay Hotel at Puntacana Resort & Club
---
Our vacation at Tortuga Bay was superlative. Having stayed at Casa de Campo, Caneel Bay, Little Dix, Bitter End, Parrot Cay – Tortuga Bay stands out as the best. This is a resort within a resort, small and private, but with the amenities of a much larger property. As we deplaned, we were greeted by a personal escort to whisk us through baggage and customs and to a private SUV. The entrance to Punta Cana resort and Club is less than 5 min from the airport, and then the ride down to Tortuga Bay is only 2 or 3 miles. Check in is very easy, fast and personal. The grounds are landscaped perfectly. Our room was a 2br beachfront suite. This maybe the most incredible room I've ever stayed in - recently renovated with everything you could need and more, Jacuzzi tubs, doors in all rooms that open to the ocean. You will want to move in. Our villa managers checked in with us several times a day which was wonderful. If we needed anything, they left us with a dedicated cel phone that dialed them with a press of one button. The service at this property is 5 star. At every touch point, staff are present, smiling and very helpful. Every room comes with a golf cart, so you can roam the whole Punta Cana Club, which has tons to offer. La Yola restaurant is very good. For lunch, there's a tiny tucked away beach shack called Mare. Ask about it. Absolutely do not miss the natural swimming holes in the Ecological Reserve. They're really close and easy to access. To set expectations: the beach is a little rocky directly in front of the villas, but simply walk a few yards down for powdery sandy bottom. The beach is expansive and sparsely populated, very private and post card beautiful. The VIP service extends to your departure, as you are escorted through customs, check in and security within minutes – and then to a VIP lounge. Which I will just say is a total treat. Is this an expensive vacation? Yes. Worth it? YES.
Noah W - Westport, Connecticut
---
As part of the Punta Cana Resort & Club, the premier Tortuga Bay afforded us the ability to be whisked through immigration and customs with VIP treatment both upon arrival and departure. We were taken by black-car SUV from the airport to the resort and enjoyed a cold, local beer on the way. Greeted immediately at the resort, we were given a tour of the property and our room by Victor, our awesome Villa Manager, were handed the keys to our golf cart, and were left to head directly to the beach...just steps across a manicured lawn from our villa. Getting to Tortuga Bay and on the beach probably took about the same time as getting from DC to a Maryland beach, but with crystal clear water, no crowds, and exceptional service. We were greeted at the beach promptly by Israel, who set us up with chairs, towels, an umbrella, cold water, and drink service. The next set of chairs was no closer than about 20 yards away, giving us a very peaceful and relaxing environment. Israel was pleasant and extremely attentive during our time at the beach. Food was delivered to us on the beach with no hassle...the ceviche, fresh tuna, and other dishes were exceptional. On occasion, plaintain chips, salsa, and guacamole were provided, as well as fresh coconut water from coconuts carved by Israel. After the beach, we were greeted at the bar by Beddy, Carlos, and Francisco, who all provided exceptional service....and drinks! They had a great sense of when to entertain us, provide another drink, or leave us alone. They anticipated every need. Victor and others always promptly answered the provided cell phone to help us with dinner reservations (which they gladly adjusted when extra time at the beach or bar was warranted...it's hard to leave Beddy!), a floatie tube for the water, coffee and croissants in our condo one morning, and reservations at the spa. The included breakfast from Bamboo Restaurant provided many options, from typical bacon and eggs to sushi to vegetable soup, all fresh every day. Dinners at Yola--a short but entertaining golf cart ride away--were just as good...enough so that we went two nights in a row! We liked the ability to stroll along the beach to the Grill at La Cana, or to take the golf cart to the Westin if we wanted a livelier environment. We enjoyed hiking through the ecological reserve and look forward to spending more time there in the future when we can enjoy swiming in the lagoons. Six Senses spa was well worth it, along with some time spent there after our messages enjoying a cocktail and the view from the deck at La Cana. We have a reservation at Club Med to return to Punta Cana with our kids, but after our long weekend stay at Tortuga Bay, we're looking to cancel at Club Med and book again at Tortuga Bay!
kweishaar - Washington DC, District of Columbia
---
We decided to stay in Tortuga Bay following a recommendation from a friend who lives in Santo Domingo after I asked him for a smaller, less crowded more "boutique" style of hotel. We are so glad we took his advice. From the moment you step off the plane, you are made to feel very special with the VIP service which whisks you through immigration, luggage collection and onto the roomy car to take you to the hotel. It's only a 10 min drive, so after a long flight from London, this was perfect. We went with our two children and initially thought this would be a beach, sun and sand only type of holiday with not much to do but there were so many more things to discover! Inside the resort there is a nature reserve where you can swim in natural lagoons called "Ojos Indigenas". In some of them there are turtles which the kids absolutely loved to watch. There is also a mini petting zoo (with animals but also Iguanas), you get a bicycle with your villa and of course a golf cart. With the golf cart you can explore all of the other bits of the resort and try out all the different restaurants. Mare is a must, really cool vibe. Also if you need to do a bit of shopping or just there is a complimentary driver service to take the Village (where there is a Supermarket, Pharmacy and several restaurants) or to the newly opened Blue Mall where there are also a lot of restaurants and nice stores. The one downside was we thought we would be able to use the kids club at the Westin but that was a little sad... they didn't seem to have any proper activities planned so at the end we didn't use it at all. Maybe it would be more useful for smaller babies, but for over 5s it was just not up to scratch. Thankfully the kids made some friends and were more than happy to hang out at the pool and beach together. We are already planning when to come back! And bring our broader family members too!
AimeG - London, United Kingdom
---
We came here because we were kicked out of our initial resort reservation at the Westin because of a Private Event that took over the whole complex. At first we were a bit disappointed however to make up for the inconvenience they offered us a Two bedroom Villa for our family at Tortuga Bay Resort. The week prior to our arrival there was a PGA golf tournament here so we thought it shouldn't be so bad. We transferred by Taxi from the Bavaro Palace to Tortuga Bay for 2 nights. Upon arrival they were waiting for us and we were literally treated like movie stars. Our room was ready and we were introduced our Villa Manager, he came to the room with us, gave us all our information and left us a cell phone so we can reach him for any special request. Now here is the difference of a 4 star hotel and a luxury hotel. Paying attention to the guests and making them feel special. Although its not the service I need, it exceeded my expectations on first impressions to make guests feel special. By the way at Tortuga Hotel offer complimentary driver to bring you where you want off the resort and pick you up at your convenience. The Villa we had was room 6221, Ocean Front beautiful place. Two bedrooms, 1 King Bedroom and the other bedroom with 2 queen beds, and two bathrooms. Large living and dining area and a small kitchen. Very practical and gorgeous place. Beachfront property with four sun chairs. The beach had nice white sand however there was a lot of seaweed and rocks. There was a gate barrier that was installed in the water to apparently stop the seaweed from coming to shore. This was honestly the only negative of the resort if your expecting a wow beach. There was a Kayak and paddle boards to use for all guests. I had my water shoes so the rocks and seaweed didn't bother me but I do want other guests to know about this. Continental breakfast was included. The croissant were decadent. Every Villa had a golf cart to go around the area and they also offered bikes for the guests. There was also the Oscar de la Renta boutique, which by the way was the one who designed this hotel over 10 years ago. A great place to relax, not much action and really a place for guests that want to chill and read a book. My older teenager found it a bit too quiet however we liked it as it was really relaxing. We didn't have dinner on the premises but when we came back from our dinner the pool area had live bands playing really nice music. It was enjoyable and very pleasant. Overall sincerely an amazing experience for a price. Attentive and caring staff, definitely exceeded my expectations.
Nancy L - Montreal, Canada
---
We have been coming to Tortuga Bay for eleven years now and we could not love it more! The food is great- by any standard, not just by Caribbean standards. The beds are great and made up with Frette linens and down pillows. The beach is deserted and flawless. The staff, many of whom have been here for eleven years, could not be better. In the years we have been coming, we have had all manner of special circumstances- golf cart accident, middle-of-the-night illness, 50th birthday weekend for 26 people, etc.- and they have leapt into action every time, providing better care than we could have gotten in the US, making hosting 26 guests as easy as being a guest and making every uneventful day just perfect. They have just done a big re-fresh of the public spaces and the rooms which has made it even better. Without losing the original character of what was designed by Oscar de la Renta, they improved what was already here. And last, the VIP airport service makes arriving and departing a seamless, easy and fast process. From the time the plane lands until you are sitting on the beach, it is less than an hour. I can't imagine a better destination for a lovely, quiet vacation in the Caribbean- and I feel like we have tried most of the available options!
Leslie R - New York, New York, United States
---