Please select your dates to see prices:
---
Tortuga Bay Hotel at Puntacana Resort & Club in Punta Cana, Dominican Republic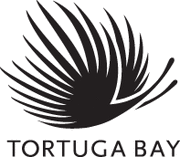 Five-star Tortuga Bay Hotel is Oscar de la Renta's vision of the Dominican Republic – it's the designer's first boutique hotel, and his vibrant signature patterns shine through French doors in villas awash in color. Palm trees sway on one of the area's nicest sections of beach, and the resort is committed to preserving it – its decade-old Puntacana Ecological Foundation won Travel + Leisure's Global Vision Award for its health, education and cultural programs in the local community.
Awaken on Frette linens in a four-poster bed and breathe in the ocean breeze rustling through the curtains. Brew a cup of espresso. Stroll on paths cut through manicured gardens, or if you're feeling less ambitious, ride in your suite's own golf cart. Slip into a secluded lagoon. Dine on a Bilbaína-style fish filet with fried plantains and vegetables from the resort's organic garden.
Location of Tortuga Bay Hotel at Puntacana Resort & Club
Tortuga Bay Hotel at Puntacana Resort & Club
Puntacana Resort & Club 23000
Punta Cana, Dominican Republic
Nearest Airport: PUJ
Amenities for Tortuga Bay Hotel at Puntacana Resort & Club
General Information
15 Beachfront Villas
Ecologically Sustainable Practices
Dining
Private Dining
Room Service
6 Bars
8 Restaurants
Organic Cuisine
Healthy Cuisine
Lounge
On-Site Amenities
Concierge
Pool
Shoe Shine Service
Shuttle Service
Spa on Property
Complimentary Newspaper
Billiards Table
Housekeeping Service
Walking Trails
Shopping Shuttle
WiFi
Sauna
Live Entertainment
Wellness Center
Butler Service
Multilingual Staff
Tennis Courts
Horse Stables
Gardens
Cigar Lounge
Beach Access
Outdoor Whirlpool
Clubhouse
Lounge
In-Room Spa Services
Swimming Lagoon
Private Concierge
Petting Zoo
Steam Room
18-Hole Golf Course
3 Private Beaches
Marina
Helipad
Complimentary Use of Bicycles
Organic Garden
In-Room Amenities
Air Conditioning
Cable Television
Ceiling Fans
Fully-Equipped Kitchen
Flat-Screen Televisions
Luxury Linens
Coffee & Tea Facilities
Luxury Bath Amenities
Kitchenettes
Private Terraces
Activities
Deep Sea Fishing
Excursions
Kayaking
Sailing
Windsurfing
Scuba Diving
Snorkeling
Ecological Excursions
Nature Walks
Yoga
Boat Excursions
Helicopter Tours
Yachting
Bird Watching
Zip-Lining
Kite Surfing
Paddleboarding
Horseback Riding
Water Sports Programs
Nearby
Historic Sites
Shopping
Art Galleries
Nightlife
Beaches
Marina
Nature Reserve
Market
Interests
Active & Adventure
Beach
Eco Friendly Luxury Vacations
Golf
Reviews for Tortuga Bay Hotel at Puntacana Resort & Club
---
This is a truly 5 star hotel in Punta Cana. We've been to many 5 stars hotel all over caribbean but only Tortuga Bay Hotel lives up to its expectation. Definitely worth the money, once in a life time.
---
From the moment you step off the plane in Punta Cana until your return you are treated like Royalty. Escorted through customs to a waiting car, provided with your own golf cart which we used to go to one restaurant off property, every other meal we ate at the resort as the food is better than anything you'll find offsite. Let's talk about the beach, rooms, bar staff ....where do I begin. Unbelievable, amazing, superb, fabulous, fantastic....get the picture. It would take too many characters to name every individual, but to all we came in contact with thank you for making this our best vacation EVER. We have already booked to return in October and can't wait to see all of you again.
---
Small elegant hotel on white sand beaches. Spacious rooms designed by the great Oscar de la Renta. Worth every penny. Will return with my family of five. Many individuals contributed to our wonderful stay -- we had two wonderful Villa Managers who took care of us from the moment we arrived until the moment we left the property -- Brahman and Victor. In fact, the last sight I saw as we were pulling away was Victor sprinting towards our car as he had found one of my son's Star Wars headphones... Thank you Victor! The bar and restaurant staff by the pool made us feel so welcome, and also our oldest son Will, who wants to be a barman at Tortuga Bay. Beddy, Alcedo, Antonio, Francisco... where did they find these wonderful men with such beautiful manners and warm hearts? And they can make fantastic cocktails! Cannot wait to go back. Am grateful to each and every person for what they contributed to our beautiful holiday.
Rachel G - Seattle, Washington
---
Stayed here for a week in February. Loved every minute. Beautiful beach along the resort leading to crystal clear waters. All the facilities and services that you would expect with a five star resort.
dave1976squires - Rotherham, United Kingdom
---
Our vacation at Tortuga Bay was superlative. Having stayed at Casa de Campo, Caneel Bay, Little Dix, Bitter End, Parrot Cay – Tortuga Bay stands out as the best. This is a resort within a resort, small and private, but with the amenities of a much larger property. As we deplaned, we were greeted by a personal escort to whisk us through baggage and customs and to a private SUV. The entrance to Punta Cana resort and Club is less than 5 min from the airport, and then the ride down to Tortuga Bay is only 2 or 3 miles. Check in is very easy, fast and personal. The grounds are landscaped perfectly. Our room was a 2br beachfront suite. This maybe the most incredible room I've ever stayed in - recently renovated with everything you could need and more, Jacuzzi tubs, doors in all rooms that open to the ocean. You will want to move in. Our villa managers checked in with us several times a day which was wonderful. If we needed anything, they left us with a dedicated cel phone that dialed them with a press of one button. The service at this property is 5 star. At every touch point, staff are present, smiling and very helpful. Every room comes with a golf cart, so you can roam the whole Punta Cana Club, which has tons to offer. La Yola restaurant is very good. For lunch, there's a tiny tucked away beach shack called Mare. Ask about it. Absolutely do not miss the natural swimming holes in the Ecological Reserve. They're really close and easy to access. To set expectations: the beach is a little rocky directly in front of the villas, but simply walk a few yards down for powdery sandy bottom. The beach is expansive and sparsely populated, very private and post card beautiful. The VIP service extends to your departure, as you are escorted through customs, check in and security within minutes – and then to a VIP lounge. Which I will just say is a total treat. Is this an expensive vacation? Yes. Worth it? YES.
Noah W - Westport, Connecticut
---