Please select your dates to see prices:
---
The Westin Puntacana Resort & Club in Punta Cana, Dominican Republic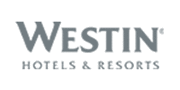 As the crystalline Caribbean sparkles under the sun, breathe in the crisp ocean air and gaze out towards the horizon before diving into the warm, beautiful surf at The Puntacana Hotel. On the vibrant Southeast coast of the Dominican Republic, set amidst sunny gardens, swaying palms, and irresistible beaches, your Caribbean escape awaits. Each luxurious room is crafted with the elegance of simplicity, with an open design allowing the warm sun and cool ocean breeze to drift throughout. Marble floors lead you past deeply plush beds, and into your stylish marble bathroom, while sliding glass doors take you right out to the beach. With amazing service, all the modern amenities, and the sheer natural beauty of the Caribbean and Dominican Republic just outside your door, enjoy each day to the fullest at The Puntacana Hotel.
As the cool surf warms with the sun, enjoy a tranquil horseback ride along the beach and listen as the waves gently wash ashore and the breeze blows through the palms. Later, find the perfect spot to spend your afternoon on the white sands, and soak in the sun before diving in to cool off. Enjoy an exciting kayaking adventure along the picturesque coast, or visit the Aquatic Center and sail out in a catamaran or aboard a stylish yacht. Venture out on an unforgettable scuba diving excursion, and dive down to stunning shipwrecks and brilliant coral reefs, and come face to face with the local sea life. In the evening hit the links for some amazing golf, and play the Corales course with six championship holes right on the sea, or the La Cana course with three individual nine-hole courses. That night, as the sunset creates an almost cinematic backdrop, sit down to dinner at one of the resort's gourmet restaurants and enjoy everything from Mediterranean and Italian cuisine to fine, aged steaks. At The Puntacana Hotel, discover the wonders of the Caribbean, and the true lap of luxury.
Location of The Westin Puntacana Resort & Club
The Westin Puntacana Resort & Club
Carretera Punta Cana
Punta Cana, Dominican Republic
Nearest Airport: PUJ
Amenities for The Westin Puntacana Resort & Club
General Information
160 Rooms and Casitas
Ecologically Sustainable Practices
Dining
Poolside Dining
Outdoor Dining
Pool Bar
6 Bars
8 Restaurants
Healthy Cuisine
Lounge
On-Site Amenities
Beauty Salon
Concierge
Pool
Shuttle Service
Spa on Property
Laundry Service
Gift Shop
Walking Trails
Fitness Center
WiFi
Sauna
Bicycle Rental
Live Entertainment
High-Speed Internet Access
Wellness Center
Golf Course
Tennis Courts
Horse Stables
Gardens
Jogging Track
Lounge
In-Room Spa Services
Driving Range
Outdoor Pools
Petting Zoo
Steam Room
Chapel
Marine Park
Helipad
In-Room Amenities
Air Conditioning
Direct Dial Telephones
Hair Dryers
In-Room Safes
Mini Bar
Satellite Television
Iron/Ironing Boards
Marble Bathrooms
Flat-Screen Televisions
Coffee & Tea Facilities
Work Desks
Activities
Bicycling
Cultural Classes
Deep Sea Fishing
Excursions
Fishing
Hiking
Kayaking
Sailing
Tennis
Water Skiing
Windsurfing
Scuba Diving
Snorkeling
Sunset Cruises
Ecological Excursions
Nature Walks
Yoga
Boat Excursions
Helicopter Tours
Yachting
Cultural Tours
Bird Watching
Wellness Programs
Bowling
Boating
Zip-Lining
Kite Surfing
Paddleboarding
Horseback Riding
Golf
Nature Hikes
Business
Business Center/Services
Meeting Rooms
Conference Facilities
Catering Services
Family
Children's Programs
Cribs
Babysitting
Kids Club
Waterslide
Kids Pools
Arts & Crafts
Nearby
Shopping
Restaurants
Golf
Beaches
Parks
Marina
Nature Reserve
Market
Interests
Beach
Family
Honeymoons & Romance
Pack For A Purpose
Spa & Wellness
Reviews for The Westin Puntacana Resort & Club
---
My husband and I have recently spent 2 weeks relaxing at this Westin and were delighted with everything about our stay. The hotel is situated on a beautiful beach with white powdery sand and turquoise water. All rooms face the pool or the sea. The room and bath were clean and comfortable. The bed was amazingly comfortable! This hotel offers a fridge rental for a minimal amount per day and it is well worth it. The resort shuttle will take you directly to a nearby grocery to stock up on drinks, cheese crackers etc. The shuttle tours the entire resort area on a regular schedule so that transport to the golf courses, spa, other restaurants and shops is easy and pleasant. We tried all the restaurants on site and were very pleased with the extensive menus and the value at each one. Food and drinks are good and more reasonably priced than at many Caribbean resorts. The service at the restaurants is wonderful! All the restaurant staff were personable, friendly, efficient and prompt. In fact, the very best thing about this hotel is the truly superb service we received from everyone we had any contact with. The entire hotel staff from the front desk to the waiters to the housekeeping staff were genuinely kind, helpful and cheerful. The best staff we've ever experienced even in much more expensive hotels. This hotel is a wonderful value if you're looking for a quiet, relaxing, pampered vacation. It's not for you if you want a lot of loud music, dancing by the pool, drinking etc. There were lots of families with kids, but the vibe wasn't geared toward major activity. If you want to try kite surfing, snorkeling etc that's available about 5 min down the beach. Some reviewers complained about the seaweed but that depends on the wind direction and most days it was not a problem. In any case the beach was cleaned several times a day. My husband enjoyed the cigar bar which was as well run and pleasant as everything else at this beautiful resort!
ddib0 - Keswick, Virginia
---
The hotel was beautiful and very clean. Staff was friendly and helpful. Every room is ocean view and very new/modern. Pools were fun and pool restaurant was convenient. Drinks were well priced at $6. Beach had chairs with umbrellas. There is seaweed on sand but workers raked it up all day long. Activities for kids such as soccer and ping pong. Free shuttle was nice to take to the Village for dinner. Brassa was a wonderful restaurant on the beach. Walking trails were beautiful. Very impressed and would definitely come back!
michie1212 - Overland Park, Kansas
---
If you are looking for a family place to stay over the Christmas or other holiday break this hotel facility would work well. If you are looking for a quieter place without kids this is not the place for you. The hotel staff was a 10 and the food was good to very good but lacking in variety. The breakfasts were great and the poolside service (once we rented the one of two cabanas at poolside) was very good. You must take a bus if you want to eat anywhere but the two restaurants on the property and or play golf or go to the spa. The website should be a bit clearer on this aspect. The rooms were a decent size and room service was quick when needed. The place is beautiful and the staff really made the vacation for us. I have older kids so the pool was a bit on the younger kid side without many kids over 15 so be aware if you have older ones there won't be much for them to do on the property and you really can't go off property and wander around anywhere nearby. If you want to gamble and go to a casino, the Hard Rock is a 45 minute and $75 cab ride so it is an iffy proposition if you roll that way. All in all I would go back with my family but not on a holiday break.
Russell F - Lawrence, New York
---
On a golf trip with 25 other golf mates for six days. I can't say enough excellent things about the Westin - HOSPITALITY PLUS from the moment I checked into the moment I checked out. Accommodations were up to any hotel I've stayed at you can check my trips. Food excellent breakfast buffet. Choices I seldom see be sure to check out the sumptuous breakfast rolls every day. The beach bar be sure to order the Seafood Salad. The pool bar make sure mixologist Ajario Alvarez is working and ask for his mango tastes like a dream cycle or one of his other fabulous drinks. Be sure to look at each person's name tag it indicates what that person's passion is, my favorite was Family! Westin has access to some fabulous golf courses Corrales and Punta Espada each deserve their own review.
Bob M - Minneapolis, Minnesota
---
We stayed there Feb 28 - March 7, 2018 Upon arrival we were to stay in a third floor suite and I asked if we could move to a 4th floor close to the ocean. The desk person obliged and we stayed in Room 410 for a week. The views were amazing, the cool breeze on the balcony was great as well as the sunrise in the morning. Also, the elevator was directly across from out suite so pool access was super easy! Restaurants on site were good. My wife Laurie loved the fish and the tenderloin was so plentiful that I could not finish. The Kite Bar has good food for a late lunch or even early dinner. Shuttle Bus service is also decent and normally is on the 1/2 hour. We also rented a golf cart there for 1 day and we drove all around Punta Cana to do the Segway Eco-Tour as well as visit the Abandoned hotel again, even after we stopped there on the Segway Tour. My videos are at the Youtube account "ve4mm" We also went thru all the beautiful new housing developments and golf courses since they are on the ocean. I brought my ham radios and operated from the balcony with a small loop antenna. We did a few more tours and my wife spent the day in Santo Domingo on a tour. Book the tours at the hotel as we booked thru Sunwing and since we were the only people staying here, it was a 2 hour bus ride to the tours. And on the way back from a tour we were stuck in a huge traffic jam as "Carnival" was starting in a few hours and they closed one section of highway for the parade. Breakfast Buffet had lots of choices and since I start my day with oatmeal, their oatmeal tops my list. It was really good with a touch of cinnamon. This hotel is only a few minutes from the airport, so that trip was a piece of cake. There were only about 24-48 people in the pools at a time and it is a very quiet boutique hotel. I had a day all to myself to just "peace out" and recharge. Everyone is nice at the hotel and we have a pleasant time. We would go back in the future. Michael Mark, BSc EE, P,Eng. - Winnipeg Canada
Michael M - Winnipeg, Canada
---