Please select your dates to see prices:
---
The Westin Puntacana Resort & Club in Punta Cana, Dominican Republic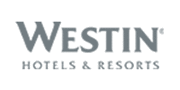 As the crystalline Caribbean sparkles under the sun, breathe in the crisp ocean air and gaze out towards the horizon before diving into the warm, beautiful surf at The Puntacana Hotel. On the vibrant Southeast coast of the Dominican Republic, set amidst sunny gardens, swaying palms, and irresistible beaches, your Caribbean escape awaits. Each luxurious room is crafted with the elegance of simplicity, with an open design allowing the warm sun and cool ocean breeze to drift throughout. Marble floors lead you past deeply plush beds, and into your stylish marble bathroom, while sliding glass doors take you right out to the beach. With amazing service, all the modern amenities, and the sheer natural beauty of the Caribbean and Dominican Republic just outside your door, enjoy each day to the fullest at The Puntacana Hotel.
As the cool surf warms with the sun, enjoy a tranquil horseback ride along the beach and listen as the waves gently wash ashore and the breeze blows through the palms. Later, find the perfect spot to spend your afternoon on the white sands, and soak in the sun before diving in to cool off. Enjoy an exciting kayaking adventure along the picturesque coast, or visit the Aquatic Center and sail out in a catamaran or aboard a stylish yacht. Venture out on an unforgettable scuba diving excursion, and dive down to stunning shipwrecks and brilliant coral reefs, and come face to face with the local sea life. In the evening hit the links for some amazing golf, and play the Corales course with six championship holes right on the sea, or the La Cana course with three individual nine-hole courses. That night, as the sunset creates an almost cinematic backdrop, sit down to dinner at one of the resort's gourmet restaurants and enjoy everything from Mediterranean and Italian cuisine to fine, aged steaks. At The Puntacana Hotel, discover the wonders of the Caribbean, and the true lap of luxury.
Location of The Westin Puntacana Resort & Club
The Westin Puntacana Resort & Club
Carretera Punta Cana
Punta Cana, Dominican Republic
Nearest Airport: PUJ
Amenities for The Westin Puntacana Resort & Club
General Information
160 Rooms and Casitas
Ecologically Sustainable Practices
Dining
Poolside Dining
Outdoor Dining
Pool Bar
6 Bars
8 Restaurants
Healthy Cuisine
Lounge
On-Site Amenities
Beauty Salon
Concierge
Pool
Shuttle Service
Spa on Property
Laundry Service
Gift Shop
Walking Trails
Fitness Center
WiFi
Sauna
Bicycle Rental
Live Entertainment
High-Speed Internet Access
Wellness Center
Golf Course
Tennis Courts
Horse Stables
Gardens
Jogging Track
Lounge
In-Room Spa Services
Driving Range
Outdoor Pools
Petting Zoo
Steam Room
Chapel
Marine Park
Helipad
In-Room Amenities
Air Conditioning
Direct Dial Telephones
Hair Dryers
In-Room Safes
Mini Bar
Satellite Television
Iron/Ironing Boards
Marble Bathrooms
Flat-Screen Televisions
Coffee & Tea Facilities
Work Desks
Activities
Bicycling
Cultural Classes
Deep Sea Fishing
Excursions
Fishing
Hiking
Kayaking
Sailing
Tennis
Water Skiing
Windsurfing
Scuba Diving
Snorkeling
Sunset Cruises
Ecological Excursions
Nature Walks
Yoga
Boat Excursions
Helicopter Tours
Yachting
Cultural Tours
Bird Watching
Wellness Programs
Bowling
Boating
Zip-Lining
Kite Surfing
Paddleboarding
Horseback Riding
Golf
Nature Hikes
Business
Business Center/Services
Meeting Rooms
Conference Facilities
Catering Services
Family
Children's Programs
Cribs
Babysitting
Kids Club
Waterslide
Kids Pools
Arts & Crafts
Nearby
Shopping
Restaurants
Golf
Beaches
Parks
Marina
Nature Reserve
Market
Interests
Beach
Family
Honeymoons & Romance
Pack For A Purpose
Spa & Wellness
Reviews for The Westin Puntacana Resort & Club
---
The room was very beautiful from the room. No smoking on the resort was great!! So clean and the shuttle was so convenient. The staff was very friendly. The beach and pool was never crowed. This resort is good for older couples and not really good for kids.
Valh101 - Richmond Hill, Canada
---
Overall, the resort was awesome, room was spacious and everything was meticulously maintained.God bless our room attendant for picking up after us! I do agree about some other comments I've seen about the bathroom - the glass door does not provide privacy. Loved the pool, the food was generally good. Miranyeris served us a few times and was just so pleasant and friendly. We dined at the 'outside' Brassa Restaurant for dinner one night and that was lovely. Their other restaurant and the marina location was amazing, La Yola. For the most part, the staff were helpful and accommodating. They were a little reluctant to provide info if you said were wanted to go off property. It was a little secluded and quiet for my taste. We paid for an evening pass the the Club Med next door where there was music and activity and had tons of fun. For someone who wants to relax in a spa-like setting it's great but if you are looking for any action at all, it's no where to be found.
---
This is a nice resort with a GORGEOUS white sand beach. All of the staff are super polite. A few things to consider though. The room is a considerable size with a balcony, we had the ocean view and it was amazing! The first night after taking a disco nap, we wanted to order some room service and noticed there wasn't a menu to do so. After calling room service and speaking to Iris, we waited about 40-45 just for the menu. We were told some excuse about the guy taking the wrong menu, either way it took way too long for a menu. I will say that the food was really good, but not worth the wait! The beach staff are super inattentive, I've had to walk to the bar many times to grab whatever I needed... otherwise we would've waited far too long for service. Lastly, there's isn't a shuttle to take you to and from the airport. For the price of the resort, you would think they'd provide a complimentary shuttle. Instead, they make you pay $20USD for a 10min ride to the airport...ludicrous!
---
My wife and I visited the Westin Puntacana in later April for a five night stay. The property was gorgeous with manicured grounds, litter-free beach and pool area, and staff everywhere to make your vacation as relaxing as possible. We were in room 455, which is at the far northeast corner of the building. We loved it because we had only one neighbor (a suite) and it was fun to sit on the balcony and listen to the diners in the restaurant below. It's only 5 minutes from the airport, which is made even better by the very limited number of planes that flew overhead (perhaps 5-6 all day). The hotel staff will drive and you anywhere on the resort for free, though there is also a free shuttle that runs on a regular schedule to all parts of the resort plus the Puntacana Village. Food on-site is a bit expensive, but that's to be expected. However, it was very tasty for both breakfast (loved the daily buffet!) and dinner (Friday night Dominican buffet was superb). Gorgeous white sand on the beach, with shallow calm water for swimming. The hotel installed a barrier about 200 yards off the beach to keep out the seaweed. Some still washes up on the beach, but its removed by local workers twice a day. We had NO trouble getting a beach or pool chair, but that may have more to do with it being shoulder season when we were there. Pool area was also very nice, particularly at night. Lovely ambiance. Children were at a minimum, and those that were there hung out mostly by the pool. There is a kids area along the south side of the hotel, and kids can get a $35 band for each day to cover their food and drinks (which is a good deal). Very few bugs, never was bitten by a single mosquito. Our only real negative would be the lack of privacy when using the toilet/shower area. It's separated from the rest of the bathroom with a swinging frosted glass door. Not a deal breaker, but it is a little awkward. Overall, we loved our stay and would welcome a return visit! And a special thanks to the staff for delivering a birthday cake to our room while we were out to dinner. First class!
---
My husband and I just spent 6 days here at the Westin. It was a very enjoyable stay! To start off, there were plenty of staff around at all times, checking in to make sure we didn't need anything. We never had to look far to find someone to answer a question we had. The room itself was nice and large, with a huge balcony. Many nights we would open both doors of the balcony and let the refreshing ocean air blow into the room. The bed was very comfortable and we both slept well each night. Housekeeping came twice a day for some reason! So beware of leaving your valuables out of you go out for the night when you think you are safe because they already came earlier in the day. One night we had a knock on our door around 9pm from housekeeping and we told them it was too late to come in! From then on we just put the do not disturb sign out in the evening. The hotel provides a shuttle to and from several places in the area. The shuttle was always prompt and very timely. Be sure to take the shuttle to the village area where there is a supermarket for you to buy various things... do not buy toiletries or sunscreen from the gift shop because it is 4x the price of the supermarket! The beach area is beautiful and extremely well maintained. They keep the seaweed picked up several times a day. Each day on the beach was so enjoyable for us. You can walk next door to playa Blanca and use that beach too, no need to take the shuttle there. We had breakfast every morning at the restaurant by the lobby. It was $20 per person but worth it with the range of food presented. There was an omelet station, fruit section, cheese and meat station, pastry section, cereal and toast section, and a hot food section that always had bacon and sausage. Drinks included coffee and multiple fresh justices. We filled up every morning and didn't eat another big meal until dinner. Be sure to ask for a coffee to go , included in the price! Now for the reason this gets 4 stars instead of 5: there is no privacy in the bathroom. The bathroom "door" is basically a glass door that is open on top and bottom, kinda like a shower door but with even less privacy. This needs to be changed. I expect privacy when I have to use the toilet. This is the only negative about this hotel that we could find, but it is a big negative. We worked out a system that if one of us had to go to the toilet, the other one would just go sit on the balcony or go get some ice or something. It worked for us but they really should think about installing doors to the toilet room! All in all, a wonderful place to stay with wonderful staff.
Mydogiskatie - Hendersonville, Tennessee
---