Please select your dates to see prices:
---
Hotel Punta Islita, Autograph Collection in Punta Islita, Costa Rica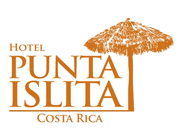 Nestled within the pristine folds of Costa Rica, Hotel Punta Islita is the quintessential beachfront hideaway surrounded by layers of natural beauty. Both the editors and readers of Condé Nast Traveler and Travel + Leisure have lauded Hotel Punta Islita as among the world's best for its celebrated beauty, service and location. Scattered among its tiered terrain you will find a breadth of rooms, suites and casitas rich in architectural design, coveted seclusion and mesmerizing ocean vistas. Sway gently in an oversize hammock beneath your palapa-style terrace, or enjoy a quick dip in the private pool just beyond the door of your delightful bungalow. Enlist the services of a resort nanny and slip away to one of the on-site restaurants where tropical flavors merge with Costa Rican specialties.
Hotel Punta Islita lends itself to lazy and carefree days. Drape yourself atop a lounge chair next to the infinity-edge pool with a good book, challenging crossword puzzle or eye pillow to block out the sun. Saddled near the sea you will find the beach club, a social destination with a large swimming pool, beach access, a casual eatery and a swim-up bar where you can sip on savory salt-rimmed margaritas. The resort also includes a nine-hole golf course, tennis courts and a fitness facility. Do not forget to make a pilgrimage to the spa, where natural ingredients are used to knead tired limbs. Seasonal and year-round activities abound, from kayaking and snorkeling to romantic rides on horseback. A trip to one of the many enchanting villages should be at the very top of your list.
Location of Hotel Punta Islita, Autograph Collection
Hotel Punta Islita, Autograph Collection
Near Samara Beach
50201
Punta Islita, Costa Rica
Nearest Airport: LIR
Amenities for Hotel Punta Islita, Autograph Collection
General Information
30 Guest Rooms
Ecologically Sustainable Practices
Dining
Private Dining
2 Restaurants
Swim-Up Bar
Snack Bar
On-Site Amenities
Shuttle Service
Spa on Property
Laundry Service
Gift Shop
Fitness Center
Tennis Courts
Beach Club
9-Hole Golf Course
2 Outdoor Pools
In-Room Amenities
Air Conditioning
Direct Dial Telephones
Hair Dryers
In-Room Safes
Mini Bar
Flat-Screen Televisions
Private Pools
Hammocks
Activities
Fishing
Hiking
Kayaking
Sailing
Tennis
Surfing
Wildlife Viewing
Cultural Tours
Bird Watching
Zip-Lining
Business
Meeting Rooms
Business Services
Family
Cribs
Babysitting
Playground
Kids Spa Treatments
Interests
Active & Adventure
Beach
Eco Friendly Luxury Vacations
Honeymoons & Romance
Spa & Wellness
Reviews for Hotel Punta Islita, Autograph Collection
---
Nice resort in remote area, its quiet, great service. My daughter and I stayed for 3 nights in a two bedroom villa with pool, very spacious with kitchen. We did stop to grocery shop in Samara. The drive was not bad, took us about 2 1/2 hours from Liberia airport. Will definitely return. Beach restaurant has the best ceviche we've ever had! and that includes trips to Peru, Ecuador and Colombia.
Passthescotch - Washington DC, District of Columbia
---
This is the place we all dream of to get away & disconnect. They have WiFi but only carried my iPhone to photograph. Howler monkeys. Scarlet macaws. Great food & many activities included with your stay. MAKE SURE YOU DO THE ARA PROJECT!!! It's WORTH the drive of 7 miles on dirt road.....TRUST ME!!!
Rae Jean W - Naples, Florida
---
I echo the comments of other people about the distance to get here. That being said, once you arrive, the resort is beautiful. You should know that the villas are on the side of a mountain. We were in "Corteza" and had a two bedroom, three bathroom villa (which was a free upgrade). The villa was beautiful with a plunge pool and amazing view. We like to walk to we were fine with the .4 mile hike up to the restaurant and down to the beach. You can also call for a shuttle to take you places. The activities were really good ... and included. I enjoyed horseback riding, the monkey quest and zip-lining. Viales was a great guide. The food leaves a lot to be desired. Usually you can count on a good breakfast but the bread was below average quality. The staff was wonderful and very helpful. Dinner was okay but little variety since there is only one menu and one special each night. Although there are few lounge chairs, we didn't have a problem at either pool
joanieh6 - Allendale, New Jersey
---
There are several positives. Nice view from the adults pool over the bay. Restaurant by that pool has an equally good view. Staff friendly and helpful. Negatives...rather a lot I'm afraid. There are loungers for 4 couples ( yes 4!!) with umbrellas by the adult pool. Reception said they knew it was a problem as did the management but nothing was ever done to address it. If you don't like that you can go to the beach about which more later. No one at the beach or at the pool ever came round to ( say) ask if you'd like a drink or some food. On a couple of occasions someone did come round with a glass of water. We were not the only ones to think the food was at best ok for the price. With not many drinks we were spending over $ 200 a day for a shared snack lunch and dinner. Obviously the room quality varies considerably having seen their website. For a start we'd requested a queen/ king bed but were allocated a twin. The fixtures etc were those of a 3 star hotel and no better. Most interesting from a design perspective was that the direct view from the bed was the toilet. I've never seen this in any hotel around the world. It did say partial sea view and this was true from the window in the shower or if you stood by the door. The beach facilities are a bit scruffy but ok . It's not a great beach and you couldn't swim off much of it given a red flag. We did the zip lining which was good and everyone who did the walks , horse riding etc etc was positive. Overall we had an ok experience but we've travelled a great deal and by comparison to other hotels this is maybe 3 1/2 stars - 4 if I'm being very generous. If they want to improve they need to pay way more attention to the details.
BerkshireExpatriate - Berkshire
---
There were just a couple things that kept me from giving Punta Islita an excellent score. First, it is very hard to get to and the last 20 minutes is on a small curving dirt road. I suppose that makes it more remote, but it also makes arrival and departure uncomfortable. The second hesitation I have involves rooms. The first day we arrived we were assigned a room on the entrance road to the hotel, nothing like the pictures you see on the website. The next morning after having car lights shine into our room all evening we asked to change rooms. The second room was almost twice the size of the first, it had places to sit, shelves to put things, two sinks and a lot of privacy. It looked like the room I had reserved. The second room was beautiful and the bed very comfortable. We ate at the resort all four nights we were there and were happy with the food. Most of the staff were very good, although not everyone was as friendly as we had encountered on the previous week at other resorts in Costa Rica.
---