Please select your dates to see prices:
---
The Inn at Rancho Santa Fe in Rancho Santa Fe, California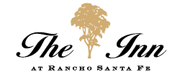 Discover a different side of San Diego, where the tranquility and natural beauty of Southern California truly comes alive, at The Inn at Rancho Santa Fe. Just 20 minutes from downtown San Diego, and yet worlds away in its feel, The Inn at Rancho Santa Fe is reminiscent of a bygone era, a time when elegance and grace defined people and places alike. The hotel is set in a grove of historic eucalyptus trees, and is surrounded by the community of Rancho Santa Fe itself. Brightly hued flora welcome you into the inviting quarters, where a selection of guest rooms, casitas and villas offer relaxing accommodations for every style. You will have plenty of room to stretch your legs in spacious living and bedroom areas, and your room also includes an honor bar, DVD player, wireless Internet access, and private patio or deck. Unique touches like wood-beamed ceilings and tall, bright windows further enhance the charm of The Inn at Rancho Santa Fe.
In a destination as palatable as California, it is only fitting that the inn have an exceptional dining experience. A locally inspired, farm-to-table approach is at the heart of Inn Fusion restaurant's signature cuisine, including menus that change with the seasons and make the most of the region's bountiful harvests. Open daily for breakfast, lunch and dinner, Inn Fusion also offers a lounge menu during cocktail hour, when you can whet your appetite with artisan cheeses and freshly prepared salads. Outside, over 20 acres of majestic countryside await, with hiking and bicycling trails, and opportunities to ride horseback through this scenic Southern California oasis. Enjoy access to the exclusive Rancho Santa Fe Golf Club, open only to Inn guests and select local residents. Choose to venture farther with a day trip to Temecula wine country, or spend an afternoon taking part in the city of San Diego's many attractions, including the San Diego Zoo, Gaslamp District, and Coronado island. Of course, utter peace and quiet is always available right at the inn itself, should you prefer a more subdued vacation. Find a timeless paradise just a short distance from the bustling modern world, at The Inn at Rancho Santa Fe.
Location of The Inn at Rancho Santa Fe
The Inn at Rancho Santa Fe
5951 Linea Del Cielo
92067
Rancho Santa Fe, California
Nearest Airport: SAN
Amenities for The Inn at Rancho Santa Fe
General Information
87 Guest Rooms
Handicap Accessible Rooms
Dining
Restaurant
Bar
Lounge
On-Site Amenities
Concierge
Hiking Trails
Fitness Center
WiFi
Terrace
Outdoor Pool
Gardens
Lounge
Tennis Court
In-Room Amenities
Private Patios or Balconies
Turndown Service
Bathrobes
Fireplaces
In-Room Safes
Wet Bar
Flat-Screen Televisions
Luxury Linens
Coffee & Tea Facilities
Luxury Bath Amenities
Mini Refrigerators
Private Gardens
Activities
Excursions
Hiking
Tennis
Wine Tasting
Ecological Excursions
Nature Walks
Yoga
Wine Tours
Bird Watching
Family
Kids Pool
Children's Amenities
Nearby
Shopping
Wineries
Art Galleries
Museums
Restaurants
Golf
Beaches
Hot Air Ballooning
Shopping Mall
Amusement Parks
Nature Reserve
Interests
Inns
Summer Getaways
Reviews for The Inn at Rancho Santa Fe
---
Very private and very lovely. There is nothing not to like about this hotel. Overall, I think we are an easy family to please within the world of hospitality. Our needs: make sure the room is clean, make sure the beds are great and most importantly, make sure your staff is great. The inn at Rancho Santa Fe hits all of our needs straight on.
Blake90266 - Manhattan Beach, California
---
The Inn at Rancho Santa Fe is a charming and peaceful respite, a hidden gem in San Diego that I guarantee will not disappoint. The guest rooms, restaurant, spa, fitness center and hotel amenities are luxurious. I have had the pleasure of doing business events at The Inn for over 10 years and have been so pleased with their level of service, I chose this venue for my wedding and recently got married in April 2018. From Day 1, I never second guessed our decision. The catering sales team (Kathy, Morgan, Rebecca and Leah) answered every question of mine (and there were MANY!) in the most professional, kind and prompt manner, always putting my mind at ease. The banquets staff (Tim & Claude) were bright shining stars on the wedding day. Their service staff was top notch, the cuisine and cocktails superb and the atmosphere could not be beat. The Rose Garden and Azalea Lawn are ideal locations for receptions and the front lawns provide the most beautiful backdrop for your ceremony. A special shout out to Jenny at the front desk, David in room service/hospitality and Alma in housekeeping for the care they showed to myself and my guests. I commend Jerome, general manager of the hotel, on the team he has assembled as they cater to your every need and their one goal is to ensure you have the best stay possible. There's a reason so many of our guests said this was "the best wedding they've ever been to". My husband and I will continue to patronize The Inn as happy customers for years to come!
---
Nice location but a bit let down by poor housekeeping, literally just made the bed emptied trash and left. No restocking of coffee and shampoos and no folding of towels. I'm a Marriott Gold member and had confirmed 4pm checkout but was called at 1pm and told to be out by 1.30.
---
I had the pleasure of staying here for a wedding over the weekend and was blown away by my top notch experience. Everything was stellar from start to finish. I'd visited the property before and knew how gorgeous it was but never had stayed there so I was very much anticipating my visit and the resort did not disappoint. I stayed in one of the newly renovated Rose cottages and was delighted that the hotel could accommodate my early check-in request (despite having a full house the night before) as there were many wedding details that needed to be tended to and the ability to check into my room ahead of schedule was much appreciated. Jenny at the front desk made a terrific first impression and bent over backwards to make sure we were happy. The room was fantastic. Loved the amenities like the robe & slippers as well as the yummy smelling shower gel and the enormous bathroom with the giant tub. The beds were incredibly comfortable and the entire atmosphere was peaceful. The pool was great--small but serene. Really enjoyed my time there and wish I could've been there longer. David brought us food and drinks on back-to-back days and also delivered room service on a few occasions. He is terrific! So personable and welcoming. The fitness center looked nice although I didn't bring tennis shoes so I wasn't able to enjoy. Was planning on doing drinks at the Huntsman that night because it looked so cool but ended up in their onsite restaurant, Morada, instead which was still fantastic. Loved the decor and my Paloma was superb! As a wedding venue, the Inn is absolutely stellar. The bride and groom could not have chosen a more spectacular backdrop for their big day. All of the wedding guests seemed so impressed by how gorgeous the surroundings were. Claude and Tim from banquets were consummate professionals, tending to everyone's whims. The food was absolutely delicious and the staff was helpful at the end of the evening (I needed the assistance of the golf cart more than once during my stay and they were happy to help). I'm very much looking forward to returning and next time I'll be checking out the spa. It looked very tempting. Special shout-out to Alma in housekeeping for being so wonderful and friendly. She's definitely an asset to the Inn. All in all, phenomenal property. No complaints.
Heather H - Newport Beach, California
---
Spend your $ more wisely! I have stayed at the Inn twice in two weeks due to construction issues at home. My family had been coming here for 26 years, since I moved to Rancho Santa Fe. We've seen many changes (both good and bad) at "The Inn." Sadly, since the Tribute acquisition, it is a "lipstick on a donkey" property (the Covenant of Rancho Santa Fe is equestrian) with some good things about it like central location, but mostly bad. Spend the $$$$ on Rancho Valencia or spend $ on Morgan Run, the Hilton, Marriot Courtyard, etc. Or drive 10 min to the Sheraton La Jolla if you're a Starwood loyalist. First: the good. The restaurant is quite decent and well-priced for the area. The patio area looking out at the village is lovely. It feels like a resort. Now for the bad: The hotel itself is a dog. (Well, they are friendlier to dogs than people so maybe that's a poor description.) As a Starwood Lifetime Platinum, the first time I visited I was upgraded to a very nice, sort-of-renovated, large cottage suite. Great! However, the front desk support was so awful I had to complain to an SPG concierge. Ironically, when she called to check out my experience, she experienced the same level of abuse! The front desk person I spoke with was condescending and rude when I asked for a 4pm checkout and said that Tribute was really not part of Starwood. Later, the floor manager called to apologize and fact-find but was defensive and sounded like a fossil--my guess is that her last customer service training was in the '80s. However, due to construction delays, I needed to book a room the following week. On my second visit, I was upgraded to different, smaller cottage. This one reeked of mold and was dark as a tomb--dowdy, too. My allergies kicked in big time from the dust and mold. Frig was well-stocked with others' half-drunk beer, wine, and water. Yuck. I left a note with the detritus for housekeeping since the front desk is/was useless. During check-in on a Sunday afternoon, I inquired about a late check-out (4pm) on Monday and the possibility of extending, if needed. I was reassured that it would not be a problem. But it was. Note: "Officially," there is no 4pm check out for Platinum "at Tribute properties." The Inn at Rancho Santa Fe's staff is hit or miss. They are either super sweet or super b_ _ _ _ y. They are also under-staffed. The poor woman who is the hostess at the restaurant also fields all room service calls and cannot juggle all effectively during peak hours. For two days I watched her take at least 12-hour shifts with no support. The technology in the place is non-existent. Room decor is pretty 70ish. However, the grounds are gorgeous and the proximity to the golf course walking trails and town can't be beaten. This feels like a poorly run local VRBO with an expensive price tag. For out-of-towners, it might feel exotic. For locals, it's the same "old Inn" dressed up but going nowhere. My decision to stay here it was all about location and the proximity to my home that was being remodeled. I'd hoped that it would have been charming and lovely--a "staycation." It was a rip-off and depressing. The pool does not have food or cocktail service and there is no way a $25/night resort fee can be justified in an area with free parking everywhere and few value-added amenities in the facility (unless you consider water with lemons available at check in a big deal). Check Trip Advisor or other resources for better inland San Diego alternatives. But, if you're in Rancho Santa Fe, definitely consider eating on the Inn's patio. It's lovely. Or go across the street to Thyme in the Ranch for a real local experience.
adhock2016 - San Diego, California
---