Please select your dates to see prices:
---
The Inn at Rancho Santa Fe in Rancho Santa Fe, California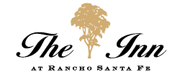 Discover a different side of San Diego, where the tranquility and natural beauty of Southern California truly comes alive, at The Inn at Rancho Santa Fe. Just 20 minutes from downtown San Diego, and yet worlds away in its feel, The Inn at Rancho Santa Fe is reminiscent of a bygone era, a time when elegance and grace defined people and places alike. The hotel is set in a grove of historic eucalyptus trees, and is surrounded by the community of Rancho Santa Fe itself. Brightly hued flora welcome you into the inviting quarters, where a selection of guest rooms, casitas and villas offer relaxing accommodations for every style. You will have plenty of room to stretch your legs in spacious living and bedroom areas, and your room also includes an honor bar, DVD player, wireless Internet access, and private patio or deck. Unique touches like wood-beamed ceilings and tall, bright windows further enhance the charm of The Inn at Rancho Santa Fe.
In a destination as palatable as California, it is only fitting that the inn have an exceptional dining experience. A locally inspired, farm-to-table approach is at the heart of Inn Fusion restaurant's signature cuisine, including menus that change with the seasons and make the most of the region's bountiful harvests. Open daily for breakfast, lunch and dinner, Inn Fusion also offers a lounge menu during cocktail hour, when you can whet your appetite with artisan cheeses and freshly prepared salads. Outside, over 20 acres of majestic countryside await, with hiking and bicycling trails, and opportunities to ride horseback through this scenic Southern California oasis. Enjoy access to the exclusive Rancho Santa Fe Golf Club, open only to Inn guests and select local residents. Choose to venture farther with a day trip to Temecula wine country, or spend an afternoon taking part in the city of San Diego's many attractions, including the San Diego Zoo, Gaslamp District, and Coronado island. Of course, utter peace and quiet is always available right at the inn itself, should you prefer a more subdued vacation. Find a timeless paradise just a short distance from the bustling modern world, at The Inn at Rancho Santa Fe.
Location of The Inn at Rancho Santa Fe
The Inn at Rancho Santa Fe
5951 Linea Del Cielo
92067
Rancho Santa Fe, California
Nearest Airport: SAN
Amenities for The Inn at Rancho Santa Fe
General Information
87 Guest Rooms
Handicap Accessible Rooms
Dining
Restaurant
Bar
Lounge
On-Site Amenities
Concierge
Hiking Trails
Fitness Center
WiFi
Terrace
Outdoor Pool
Gardens
Lounge
Tennis Court
In-Room Amenities
Private Patios or Balconies
Turndown Service
Bathrobes
Fireplaces
In-Room Safes
Wet Bar
Flat-Screen Televisions
Luxury Linens
Coffee & Tea Facilities
Luxury Bath Amenities
Mini Refrigerators
Private Gardens
Activities
Excursions
Hiking
Tennis
Wine Tasting
Ecological Excursions
Nature Walks
Yoga
Wine Tours
Bird Watching
Family
Kids Pool
Children's Amenities
Nearby
Shopping
Wineries
Art Galleries
Museums
Restaurants
Golf
Beaches
Hot Air Ballooning
Shopping Mall
Amusement Parks
Nature Reserve
Interests
Inns
Summer Getaways
Reviews for The Inn at Rancho Santa Fe
---
An inviting landmark and our expectations continued to rise as we checked in and explored the grounds for a bit. The room was great with a comfortable bed, private patio deck, welcoming valet and front desk. It can be a relaxing, peaceful place and we slept well the first night. I would have given a 5 but instead a 4 and this is why. Dinner service at Morada was very, very long. Normal 3 courses taking nearly 2 hours and there were only 3 other tables - We felt forgotten about. Nonetheless the food was delicious just drawn out service. Our room neighbors were loud on the 2nd night. It sounded like they were dropping boulders on the hard wood floors and against the wall. Not the hotel's fault but how a situation was handled could be a learning tool. Our neighbors set off the fire alarm. We didn't know if the room was burning down or not so we had to ask staff twice if everything was safe. Staff should have let us know everything was ok after they investigated. We mentioned to staff that they were obnoxiously loud but the noise continued well into the late evening. The spa, well the spa. On the morning of our appointment we received a call 20 - 30 min before our scheduled time asking if we can could move our appointment later due to one of the therapists not making it in on time. We agreed, life happens. Then we received a second call minutes later pushing the time out even more (at least 1.5 past scheduled time). This was the day of checkout and it would have been past noon by the time we finished. At this point we decided to cancel altogether. Since we cxld both treatments I imagine one of the two therapists wasn't too pleased about losing a customer. As the spa manager I might have offered the couple some mimosas, bkfst tea or collected a cell number so we could go about our morning and they call when the 2nd therapist arrived. It just felt so matter of fact and little empathy.
---
I've been here at least ten times in the last three months for business meetings. The restaurant is very good. Good selection of healthy food, breakfast lunch or dinner. Servers are polite, friendly and attentive. Scenery is nice. In the middle of Rancho Santa Fe, the best area of San Diego. I highly recommend it.
---
The Inn at Rancho Santa Fe is very charming and relaxing. This is mainly because there's really not much to do in the town, which makes it a nice venue for meeting (you don't really feel like you're missing out on sightseeing, shopping, or strolling around). There is a spa, pool, and very small gym. This is now a Starwood property and improvements are being made. Much of it seems to be in progress; for example the bed in my room was on blocks that were fully exposed (no bed skirt or covering for the box spring). The rooms are pretty average and most are cottages. Those with semi-private patios are particularly nice. The food is good even for a large group. If you want things to do, then stay in San Diego. If you want a quiet place for lounging around and taking walks, this is it.
LBSRQ - Sarasota, Florida
---
We had mixed experiences at this resort. My wife and I traveled there for a date night and looked forward to our stay. We are SPG Gold Members. When we arrived, we could not check in until 3:30pm. This is later than what we experience at most places. Our room was upgraded due to our gold status, however, the carpet had stains and the couch had over three tears. It was so gross that my wife would not even sit on it. After speaking with the front desk a few times (with someone different from who put us in the original room), they switched us to a better room. The prior room was an older one, while the second room was renovated. It was really nice. Thanks to Cheri who was awesome, for getting us a nice room! What made for a horrible experience was that as gold members we were supposed to have the option to check out at 4pm. The morning of our last day, I contacted housekeeping to let them know we would be checking out at 4pm. She happily replied "no problem." After scheduling for a wonderful day in our room and returning from our lunch, my wife and I were interrupted while walking in the lobby. Jenny at the front desk stated, "hey guys, you have to get out of your room by 2pm." This was uttered with no kind greeting...just telling us we had to leave. I was shocked to say the least, as we gave housekeeping a heads up at 8am that morning. Basically, we were kicked out of our room immediately and they said they could not honor a late check-out. I asked to speak with the manager, and Jenny replied that she was the supervisor. She shared the policies, but there seemed to be no empathy for our horrible inconvenience. I wonder if she was unhappy with the fact that we were upgraded to a better room (from another employee) than what she gave us. They stated that they did not contact us because they did not have our mobile number. However, it was given to them the day prior. In addition, there were no messages left on our phone in our room telling us we had to leave. Regardless, it was a disappointing experience to end our trip that way. There was no offer of any sort for the inconvenience and it seemed like it just didn't really matter to them. It was sad, as we really enjoyed our stay and hated that we had to cut it short, being kicked out of our room immediately when we understood that we had more than two hours remaining. We were never informed when we checked in that we would not be able to have the late check out gold members are able to get. I tried my best to give advice on how they can make sure this doesn't happen to anyone else, but we will have to see if there is a difference. On a positive note, Cheri at the front desk was awesome! Also, the two servers in the restaurant were amazing as well as the food! We even asked for the Chef Mike to share with him how much we enjoyed our breakfast! Again, it was a good trip that was spoiled at the end.
---
I cannot say enough good things about The Inn at Rancho Santa Fe and their entire team. I first visited last year and immediately fell in love - the property is nothing short of stunning. It's an absolute paradise, filled with lush gardens, manicured lawns, and gorgeous hotel amenities. Since my first visit, I have been to the property countless times. To the spa, to the restaurants, and I am even getting married there this year! Morgan, Rebecca, and the entire events staff has been exceptional. They have made every single detail of wedding planning SO easy and fun. They do not miss a single detail and are absolutely incredible at their jobs. Cannot thank them enough! I trust the team here implicitly and would highly recommend anyone hosting an event here. If you have the chance to stay at or stop by The Inn at Rancho Santa Fe, DO IT.
LaurenJaclyn - San Diego, California
---