Please select your dates to see prices:
---
The Inn at Rancho Santa Fe in Rancho Santa Fe, California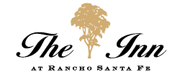 Discover a different side of San Diego, where the tranquility and natural beauty of Southern California truly comes alive, at The Inn at Rancho Santa Fe. Just 20 minutes from downtown San Diego, and yet worlds away in its feel, The Inn at Rancho Santa Fe is reminiscent of a bygone era, a time when elegance and grace defined people and places alike. The hotel is set in a grove of historic eucalyptus trees, and is surrounded by the community of Rancho Santa Fe itself. Brightly hued flora welcome you into the inviting quarters, where a selection of guest rooms, casitas and villas offer relaxing accommodations for every style. You will have plenty of room to stretch your legs in spacious living and bedroom areas, and your room also includes an honor bar, DVD player, wireless Internet access, and private patio or deck. Unique touches like wood-beamed ceilings and tall, bright windows further enhance the charm of The Inn at Rancho Santa Fe.
In a destination as palatable as California, it is only fitting that the inn have an exceptional dining experience. A locally inspired, farm-to-table approach is at the heart of Inn Fusion restaurant's signature cuisine, including menus that change with the seasons and make the most of the region's bountiful harvests. Open daily for breakfast, lunch and dinner, Inn Fusion also offers a lounge menu during cocktail hour, when you can whet your appetite with artisan cheeses and freshly prepared salads. Outside, over 20 acres of majestic countryside await, with hiking and bicycling trails, and opportunities to ride horseback through this scenic Southern California oasis. Enjoy access to the exclusive Rancho Santa Fe Golf Club, open only to Inn guests and select local residents. Choose to venture farther with a day trip to Temecula wine country, or spend an afternoon taking part in the city of San Diego's many attractions, including the San Diego Zoo, Gaslamp District, and Coronado island. Of course, utter peace and quiet is always available right at the inn itself, should you prefer a more subdued vacation. Find a timeless paradise just a short distance from the bustling modern world, at The Inn at Rancho Santa Fe.
Location of The Inn at Rancho Santa Fe
The Inn at Rancho Santa Fe
5951 Linea Del Cielo
92067
Rancho Santa Fe, California
Nearest Airport: SAN
Amenities for The Inn at Rancho Santa Fe
General Information
87 Guest Rooms
Handicap Accessible Rooms
Dining
Restaurant
Bar
Lounge
On-Site Amenities
Concierge
Hiking Trails
Fitness Center
WiFi
Terrace
Outdoor Pool
Gardens
Lounge
Tennis Court
In-Room Amenities
Private Patios or Balconies
Turndown Service
Bathrobes
Fireplaces
In-Room Safes
Wet Bar
Flat-Screen Televisions
Luxury Linens
Coffee & Tea Facilities
Luxury Bath Amenities
Mini Refrigerators
Private Gardens
Activities
Excursions
Hiking
Tennis
Wine Tasting
Ecological Excursions
Nature Walks
Yoga
Wine Tours
Bird Watching
Family
Kids Pool
Children's Amenities
Nearby
Shopping
Wineries
Art Galleries
Museums
Restaurants
Golf
Beaches
Hot Air Ballooning
Shopping Mall
Amusement Parks
Nature Reserve
Interests
Inns
Summer Getaways
Reviews for The Inn at Rancho Santa Fe
---
It is a pretty resort with lots of flowers. The staff was friendly and helpful. We had a large room with a fireplace on our patio. The bathroom was surprisingly large and the whole unit was plenty large for 2 people. We stayed for 6 nights and never felt crowded. I was a bit disappointed with the pool, though. It is not as fresh looking as the pictures implied. It is a bit run-down and crowded. The restaurant, there, had perfect service, but it was expensive and the food was mediocre. We found ourselves eating elsewhere a lot. Otherwise, I would have given the resort 5 stars.
IrisColumbia_PA - Columbia, PA
---
I was so looking forward to staying at this historic spot but it was very disappointing. Don't stay in the Magnolia cottages - the noise from the road is horrendous and the quality of the rooms is sad. Torn screens on windows, peeling paint, dark, dank, awful entrance to the front door - you feel like you've been relegated to the basement. The maid service was iffy at best - they left garbage around and didn't take the towels on the floor (where we were instructed to put them). The shabbiness of the place was a real disappointment because the location is lovely and grounds were beautiful. The restaurant was very, very good. But I wouldn't stay here again - it needs a desperate upgrade.
NonaKim - Scottsdale, Arizona
---
We booked a brunch for 15 on the Upper Lawn area of the Inn. The setup was perfect, with marvelous views, and the food was fresh, delightful, and welk- displayed. We had fruit, pastries and breads, oatmeal, scrambled eggs, and bacon and sausages. A very attentive server poured coffee. We did have to bring in our own cakes, as none were on the catering menu. There was also a snafu with the credit card, as I was told at the last minute that Discover was not accepted- WHAT? Poor planning by the catering manager. But the event, deep in the land of the pampered 1%, was a treat and greatly appreciated by the honoree.
---
My wife & I booked two rooms (for three nights) for ourselves and my father-in law at the Inn at Rancho Santa Fe for mid-March 2018. We booked 8 weeks in advance directly with the hotel, not via a hotel discount site. My father-in-law's room (#107) was pleasant enough, but our room (#102) was terrible and definitely not "as advertised". "Deluxe Garden View" #102 has NO garden view. Three small windows open over a narrow path to view the immediately adjacent cottage's wall. The French doors open to a fairly bare brick patio with a high fence on two sides to hide the view of the street! If one looks to the right from the patio over the lower 'less than eye-level' fence on the third side, all one sees are pipes and A/C ducts from the adjacent cottage and pool area. The room itself is dark and unpleasantly done in a muddy beige, gold and medium blue scheme. "Worn out, tired and 1980's" would apply here. We did not want to keep the room, but the Inn was sold out. With no alternative we cancelled the rest of our stay checking out of both rooms after one night and returning to our home in the L.A. area. We had planned a long weekend away to celebrate my father-in-laws birthday as well as my wife's birthday (one day apart) so obviously that did not work out as planned. The public rooms and gardens of the Inn are very nice and we were looking forward to staying there after dining at the Inn a couple of years ago. It was NOT helpful to be told by the staff that the rooms at the Inn in any given category vary considerably so "you really have to know the Inn to get what you expect". This puts first time visitors at a real disadvantage. Regardless, calling Room 102 "Garden View" is patently false when the room and patio face the street. Staff was pleasant but few and far between so service was less than what it should be at what bills itself as a luxury destination. Management contacted us a few days in writing after our stay and stated they may consider changing the room description but I should not have expected a full garden view (did I? No. Some? Yes.) They also emphasized room 102 is highly valued for its complete privacy (I guess placement on the street allows quick entrance/exit without going through the lobby, any public rooms or pool area? Is room 102 the rendezvous suite of the Rancho Santa Fe community? Do I care?). Clearly these lines of reasoning are irrelevant, diversionary and take no responsibility for the misrepresentation. This experience was a HUGE disappointment. With its location and history the Inn should have a lot going for it but currently it does not.
mcous - Beverly Hills, California
---
We reserved and paid for a room with a fireplace only to discover that the fireplace was not IN the room but out on a patio. That was not made clear at all when we made the reservation. We found the walls very thin, especially since we had neighbors who were welcoming guests to their room at 6:45 am with lots of effusive greetings. The lobby area was cold because the Inn likes to leave its doors wide open even in 55 degree weather. They needed prompting to build fires in the fireplaces in the chilly mornings. The place is charming and the rooms are large and comfortable, but I suggest you check carefully the location of the room and its amenities. There are wide variations.
Leonard S - Portland, Oregon
---