Tell us how much you want to pay per night for your stay at this hotel. Only you will see your offer and you'll find out instantly if it is accepted.
Number of nights left at auction prices: 15
Room: Superior Room queen or twin bed
Included: 10% Tax and Complimentary Wi-Fi.
Not Included: Any additional applicable taxes, surcharges and fees are payable to the hotel directly. Local City tax of 2.10 CHF per person per night collected by the hotel at check-in
How it works
You can make up to three offers for your stay date_in to date_out.
Valid Travel Dates: Apr 12, 2018 - Dec 29, 2018. Travel must be completed by

Dec 29, 2018

or will be forfeited. No extensions will be offered.
Minimum of 2 consecutive nights
Hotel stay is for single/double occupancy, subject to specific inventory availability for stated room category and valid for room-only accommodations (unless otherwise noted).
Reservations must be made through Preferred Hotels & Resorts Redemption Desk only. Please do not contact the hotel directly.
Reservations are not confirmed until a confirmation number has been issued by Preferred Hotels & Resorts.
Auction hotel stay is non-refundable and cannot be combined with any other offers.
Your offer was low but close!
Would you be willing to pay $ per night?
You already made an offer on this hotel which was accepted. If you want to make another offer for this hotel, you may do so after 48 hours. If you have questions, please visit our support area here.
Or book now on one of these sites:
Please select your dates to see prices:
---
Excelsior Palace Hotel in Rapallo, Italy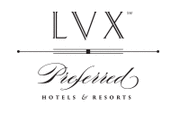 As celebrated as its many legendary guests, such as Ernest Hemingway, the Duke and Duchess of Windsor and Rita Hayworth, the Excelsior Palace Hotel, Italy enjoys an inspired location along the Italian Riviera. Part of the LVX collection of Preferred Hotels & Resorts, this storied property has occupied a dominant position overlooking the Portofino Coast in the seaside town of Rapallo since 1901. With a stay in classic fin-de-siecle style accommodations, you will be transported back to the era of the international beau monde.
You will find dining divine in the hotel's main restaurant lauded for its Ligurian and Mediterranean cuisine. Spend your summer afternoons at the Beach Club, offering a panoramic swimming pool, fabulous views. The spa, another popular destination, features a handful of therapy rooms, a fitness center, an indoor swimming pool, sauna, and Turkish bath. Dabble in fabulous recreation at a nearby 18-hole golf course, tennis courts and several beaches. Excursions to Portofino, Cinque Terre and Genoa reveal lessons in life, love and Italian culture.
Location of Excelsior Palace Hotel
Excelsior Palace Hotel
Via San Michele di Pagana 8
16035
Rapallo, Italy
Nearest Airport: GOA
Amenities for Excelsior Palace Hotel
General Information
Pet Friendly
Dining
Outdoor Dining
Bar
Restaurants
On-Site Amenities
Pool
Spa on Property
Fitness Center
Wellness Center
Beach Club
Beach Access
In-Room Amenities
In-Room Safes
Activities
Excursions
Wellness Programs
Business
Conference Facilities
Nearby
Shopping
Museums
Restaurants
Golf
Beaches
Interests
Beach
Food & Wine
Spa & Wellness
Reviews for Excelsior Palace Hotel
---
More than 100 years old, you go back in time to the beginning of the 1900. Lots of history everywhere and a fantastic view of the sea. You can see portofino harbor about 7 km away. The room is with all the gizmos. The bar and the dining room are something to enjoy. Try the terrace. Service is flawless. Of course the prices are in line with the experience.
---
The reason I am writing this report is that I have seen some negative comments about this hotel, which is definitely my favorite one! We are going there regularly, every year, and I am wondering how could anybody not like this hotel? Almost 20 years, and the time cannot harm it, only improvements are to be marked! All hotels I have visited few times show some oscillation, this one not. And almost all employees we have met first time, begin of the century, are still there! That is the proof that the hotel management knows how to deal with the hotel! The same atmosphere, same elegance, same worm reception, unique ambience, irreproachable maintenance. Starting from breakfast, everything goes smoothly... Absolutely warmly recommendable!
---
very good value grand looking 5 star close to santa margarita L and portofino, it is a genuine 5 star... we were a little apprehensive due to the low prices available on line. Fabulous views of Rapallo bay from our superior rooms which were of decent standard. Breakfast very good also, the Byron restaurant highly recommended, as is the adjacent bar area, excellent position from the outside terraces with panoramic views of this bay area. Rapallo is a decent traditional italian seaside resort mostly frequented by locals...very nice
kryptonic - Porthcawl, United Kingdom
---
Exceptional position with a view on Rapallo and sea, parking and all needed facilities. for a good hotel definition, Excelsior is the best choice for a perfect holiday. The stuff is very friendly and makes your staying pleasant. This is the best thing at this hotel. Looking forward to come back.
sssorin - Bucharest, Romania
---
This is a beautiful hotel reached by a winding drive. The hotel has some wonderful antiques and prints The view from the balcony is spectacular and the service and friendliness of staff is second to none
collinswendy - Launceston, United Kingdom
---