Please select your dates to see prices:
---
Hotel Palumbo Palazzo Confalone in Ravello, Amalfi Coast, Italy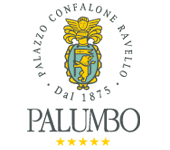 Nestled on the Amalfi Coast, the rambling hillside estate of Hotel Palumbo Palazzo Confalone has hosted Federico Fellini, Richard Wagner, Truman Capote, Yoko Ono, diplomats and aristocrats. A walk through the Ravello estate offers a glimpse at the history of refined western culture: Marble columns date to 600 BC, and the arches, to the 11th century. Views from this perch reveal the rambling Amalfi coastline dotted with red-roofed palazzos and a patchwork of heritage vineyards. Here, the world has stood still.
Savor the expansive breakfast buffet served on the panoramic terrace and take in the landscape, unlike anything else in the world. After breakfast, descend down to the seaside, where a glamorous speedboat awaits to whisk you along the coast. Photograph the craggy cliffs and centuries-old villages where grandmothers still make pasta by hand. Return to take a tour of the Episcopio wine cellar, and enjoy a glass of Costa d'Amalfi DOC riserva while you watch the sun set from the Mediterranean-style rooftop rose garden. Be sure to reserve a table for dinner in the restaurant. Note: It's worth arriving early to check out its the 17th-century salon with a frescoed vault and a painting by Caravaggio student San Giovanni Battista. End your day with an in-room massage.
Location of Hotel Palumbo Palazzo Confalone
Hotel Palumbo Palazzo Confalone
Via S Giovanni del Toro, 16
84010
Ravello, Amalfi Coast, Italy
Nearest Airport: NAP
Amenities for Hotel Palumbo Palazzo Confalone
General Information
21 Guest Rooms
Dining
Restaurant
24-Hour Room Service
Bar
On-Site Amenities
Concierge
Pool
Laundry Service
Garden
Terrace
Multilingual Staff
Winery
Business
Business Center/Services
Meeting Rooms
Interests
Beach
Summer Getaways
Reviews for Hotel Palumbo Palazzo Confalone
---
This is a wonderful place. A historical building in a stunning location that has been a hotel for a hundred years, with splendid hallways, old furniture, friendly staff and, of course, the most phantastic views. I stayed in a junior suite with a balcony right to the Amalfi coast, comfortable bed, oversized bathroom. I don't understand some of the criticism that I have read here on Tripadvisor - if you want Westin-style flashiness, go somewhere else. This is a historical place with charm and soul
---
We stayed here while in town photographing a wedding. The staff was warm and welcoming and the rooms were clean. The location of the hotel was central and it made sightseeing around the town convenient!
simplysarahphoto - Atlanta, Georgia
---
I had had lunch at this hotel in the '80's and had always wanted to stay overnight. We stayed three nights. This is a classic old small hotel. It has tons of charm and the welcome is very warm. True - one needs to be aware the rooms are old style. We had a fantastic view along the coast to the East. We had at least four electric outlets and only two really worked well - our chargers fell out of the other two or would not maintain connection. The wifi is pretty good and cable TV had some connection disruption. We slept well. Sound carries in tiled rooms, but one night we were the only people in the hotel ( February). We were thrilled the hotel was open. The bathroom had a tub with only a hand shower. Our breakfasts were nice with excellent juice,coffee, croissants, bread and pastry, jams, eggs, and ham. Almost everything in town was closed including the main restaurant in the hotel so we walked to the two nearby restaurants that were open - a lot of up and down stairs. We had a comfortable stay and I would return.
SagHarborAlice - Sag Harbor, Ny
---
Ravello is such a unique destination that it requires unique digs. If you prefer sleek, modern design and a spare aesthetic, the Palumbo is NOT the hotel for you. It is a riot of color and texture, jammed full of ornate frescos, tilework, upholstery, architectural details and plants. Our cozy room felt like being in a stateroom on a ship, with low groin-vaulted ceilings and elaborate taffeta curtains in thick stripes of salmon and chartreuse. Breakfast is served on a lovely terrace overlooking an even lovelier nearby village. Ravello is for romance and lazy days spent wandering the picturesque stone streets.The entire time I was there I felt like Babe Paley or CZ Guest... it wasn't perfect, but it was pretty damn memorable!
SHEvorg - New York City, New York
---
Beautiful views in the main house. Staff were great. Rooms are in dire need of a complete makeover! Rooms were terrible.....lighting horrible....the shower in my room had no light....was told the owner had financial issues. It's a shame because the location of the hotel is perfect. Definitely would not return! Definitely way over priced. Had to pay $150 extra per night for an upgraded room that was barely fit to stay in.
George J - Kendall Park, NJ
---