Please select your dates to see prices:
---
Grand Sirenis Matlali Hills Resort & Spa in Riviera Nayarit, Mexico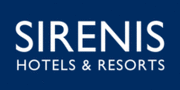 Coconut palms punctuate the dry indigenous forest on the hills of La Cruz de Huanaxactle, where Grand Sirenis Matlali Hills Resort & Spa presides over Bandera Bay. In this tranquil setting, villa-style accommodations dressed in cool neutrals can be as self-catered or catered-to as desired. Interact with locals through a stroll to nearby villages or at Eva Mandarina, a beach club designed by renowned Guadalajara-based artist Abel Galvan.
Lounge on a sun-drenched terrace to ease into the day. Walk through the Mercado or Sunday Farmers' Market in town, testing out your Spanish with weathered fishermen and supporting local craft makers. Feast on fresh-caught shrimp tacos with your feet in the sand at Eva Mandarina. Unwind with a pineapple margarita aboard a sunset yacht cruise.
Location of Grand Sirenis Matlali Hills Resort & Spa
Grand Sirenis Matlali Hills Resort & Spa
Carretera Punta Mita KM 0.2 La Cruz de Huanacaxtle
63734
Riviera Nayarit, Mexico
Nearest Airport: PVR
Amenities for Grand Sirenis Matlali Hills Resort & Spa
General Information
40 Villas
Non-Smoking Property
Pet Friendly
Handicap Accessible Rooms
Non-Smoking Rooms
Dining
Pool Bar
Restaurant
Room Service
Oceanfront Dining
On-Site Amenities
Concierge
Spa on Property
Spa Services
Heated Pool
Butler Service
Indoor Pool
Pool Butler
Beach Club
Car Rental
Sun Deck
Steam Room
2 Outdoor Pools
Personal Shopping Service
24-Hour Concierge
Infinity Pool
Outdoor Hot Tub
In-Room Amenities
Air Conditioning
In-Room Safes
Mini Bar
iPod Docks
In-Unit Laundry Facilities
Flat-Screen Televisions
Luxury Linens
Pillow Menu
Fully-Equipped Kitchens
Bathrobes & Slippers
Complimentary WiFi
Activities
Fishing
Sailing
Scuba Diving
Snorkeling
Surfing
Nearby
Shopping
Restaurants
Golf
Nightlife
Beaches
Marina
Horseback Riding
Reviews for Grand Sirenis Matlali Hills Resort & Spa
---
I will try not to make this long... My husband and i chose this place 3 weeks in advance as we knew we wanted to go somewhere in March, and via pictures and reviews this seemed "unique" -- for which we tend to choose in most cases. Pulling up to the resort it seems quite grand, but currently they have a small building for reception and front desk service. It seemed a rather smooth check in and then we were shuttled up to our "hut" as i call it, high atop the hill. I feel we do not need to travel to Costa Rica anytime soon, as the environment and room setting is exactly what I envision. I was sold on the room alone. 4154. Thatched roof, cement floors, very rustic let "jungle" room. Best room i've stayed in so far. For the first 2 days my husband and I, along with another couple from England and one family,, were the only guests at the main pool. I found out later this was their quiet season and would return at this exact time again for sure in the future. Sure enough, the busy season was to start March 19th, which we would be gone for. ALL GOOD! Pure relaxation. No college spring break parties, no kids park full of kids - don't get me wrong, i love kids, but i picked this spot for a reason = relax. The pool lounger and i were best friends for 6 days and it was amazing. Yes there is an adult pool at the top, but again there was no one at the main pool and it was AWESOME Great infinity pool, and the view was absolutely unbeatable in my eyes. As for other reviews, yes, the food and the reservation system for the a la carte restaurants was the downfall. We were told that they could only book restaurants 2 days in advance, and even that was difficult at times, as members received preferential choice and times. Considering the entire resort was at 25% capacity including members, we got a little perturbed and my husband expressed our issues on the 3rd day to be able to have guaranteed reservations. I completely understand if the resort was at full capacity, this would be an issue - but seeing it was extremely empty, there should be no issues in providing better service to those that are currently there at that time. Food overall was probably a 3.5 out of 5. The beach food was fantastic, and the restaurants were really good once we did get spots. Our last meal was at the Italian restaurant, with a couple we had met during our stay, and for me that was the best dinner. The steak house was pretty good. The buffets were "authentic' and no 5 star, but had a "home cooked' sense of feeling and true Mexican cuisine. We did not go to this resort for the food, that's why you read these reviews, so we knew going in what to expect. We are not too picky overall, so can always find the good points of anything. They are trying, i will given them that. I have visions of this place being a 5 star rockstar VIP resort in a few years, that we will never be able to afford to come back to. haha. It could be amazing, and I hope i turns out to be. For the time being, i am so happy I got to experience it - it is ONE OF A KIND for sure. Again not saying I wouldn't go back if it was not busy, to relax again. They do have a shuttle to the beach every half hour from 10 to 6 which is super convenient to come and go as you wish. Entertainment, they did have activities for families- if they had been there, and something to get you involved every few hours. The pools are not the largest, but still serene, but the activity space was there for the capacity that they had. We played water volleyball, music and movie trivia, learned how to make sushi and guacamole and dancing lessons. They had archery too. They did offer hiking tours, (free) but i was not there to hike. haha. Shout out to ABRAHAM for keeping us involved and amidst of what was going on daily. He was very entertaining and personable. There are no BIG SHOWS here for night time entertainment. Based on the low capacity, we had karaoke one night, a 70s dance party another, and a few nights of a small band or solo local artist at the Pool Bar. I loved it, again, it was very casual and laid back, but you could tie one on if you wanted. It' s what you make of it. There is no amphitheater or concert hall, it is quaint and small. if you wanted a big production, go into Puerta Vallarta... I don't know what else to say except if you are willing to take a chance ( on the higher percentile of satisfaction ) check this place out. IT IS ONE OF A KIND and the staff are all trying their best to make it better. If you expect 5 star in every category and will not settle for less = this is not your place, but you will be missing out on one heck of an experience !! *met awesome people from England and United States- even better! Pictures will follow in future. Epic..
---
Recently returned from a vacation at the Grand Sirenis at Matlali HIlls (March 10 -17) - very relaxing vacation. Setting is beautiful. Rooms were gorgeous. Service was excellent, and dining staff, "Guadelupe" (who served us at the Steak House, Brazilian, Japanese) was par-excellence - soft spoken, very attentive and always looking to please the guests. Spa service was good and reasonably priced. Food was ok.
---
One of the most relaxed holidays thanks to location, customer service, rooms, beds and of course food. There was a good variety and selection of food at all the restaurants.The food on the beach was as exceptional as the other restaurants .So good we went back to the beach daily to sample the food.Tuna,shrimps and fantastic guacamole worth the trip every day. It was amazing to sit on the beach and see pelicans and hawks as well as buzzard eating on the beach ,we were very lucky and astounded to see whales coming out of the water and splashing down ,wow !! We also saw dolphins really wished we had taken our binocular's !! When we intially walked into the room it had a spacious and comfortable feel.The only let down was hanging space ,plenty of drawer space ,it worked for us as we were only there for week.The one thing that often lets hotels down is the comfort of the bed and pillows however this was not the case we slept well.Balcony overlooking the trees was a joy as we saw lots of birds and wildlife.Our only criticism of the room was the fact we often had to ask for coffee and no facility for a cup of tea. Quite a lot of walking to do around the hotel through pleasent gardenshowever there is transport available. The pools were never full and a towel wasnt required to guarantee a sunbed .Beach towels available on a daily basis .Mineral pool warm and made for a different experience .It was really nice to go on holiday where you felt relaxed could walk gentle slopes throughout the lush hotel grounds.Every form of service including the half hourly bus to the beach was a pleasure all staff were polite ,friendly and attentive . if you expect thing to happen quickly its not for you ,if you want a relaxing laid back experience this is the place .We were fortunate to meet some wonderful people from England ,Canda and America which added to a good holiday . All staff friendly helpful and trustworthy. We have experienced lots of hotels in different countries and this is certainly one we wish to return to.
---
We had a great vacation at the Grand Sirenis in Tulum about 4 years ago and wanted to try something different this time, so we booked the Grand Sirenis Matlalie Hills for a 7 days all inclusive vacation in early March 2018. The resort was beautifully designed and maintained as per their website and many people's vacation photos. The resort was very adult friendly, quiet and we did not see any kids until the last two days of our stay. We enjoy our morning hike at the resort property, the amazing view at upper buffet terrace during breakfast, and afternoon snack at the beach club or upper pool side. The dinners are tricky, the restaurants are hit and miss, so buffet is always the safest bet. There are many great info you can read from other reviews but I think there are the things you should know: We were at Building 5 at the top of the hill. Our concierge, Alex (who we booked dinner with, but you can only book 3 days in advance) speaks good English and was helpful. He booked us dinners at the Italian, Japanese and Brazilian Steakhouse, but somehow, he was only able to book us at the 8:30/9:00 pm seating. Also he was very persistent on inviting us to the VIP Member Club meeting, even we declined politely for least 8 times. We never met our room service maid, and we only asked her to come in to our room twice during our stay, but our room was always clean and comfortable. We always have enough water, coffee and beverages in our room. BTW, our room also came with a great view for morning coffee. The activates crew really made our time in the resort enjoyable: Johan is the manager / lead of this 4 people crew, he is always with a big smile. He always check in with us to make sure we have what we needed and invite us to different activies. Abraham took us on the hiking trail at the resort, he was able to give some history and background of the resort and show use the name of trees, flowers and birds. Manuel was really fun to hang out with, specially at the pool side for the water sports. He also gave us several half day trips recommendations to small towns like Sayulita. We also had many great time with Karla when we made our own margarita and disco night at the Sky Blue bar. As I said earlier, the restaurants food are hit and miss: There is always something good to eat at but buffet, but Silverio (the waiter) always make sure our drinks are filled and we have what we needed. We were 15 minutes late for breakfast one morning and he let us in to grab something quick. The Brazilian and Steak House are at the same restaurant but at different night. We were lucky enough to attend both. Our dinner at Brazilian was at 9pm, the last seating. The food was very good. Guadtalioppe (the manager) told us the vegetables they used are grown in their own garden. He recommended beverages to pair with our meals. And he even made extra grilled veges for just us. He is friendly, knows his food and drinks, which is very important because of our experiences at Japanese and Italian were very different. The Italian restaurant is at this very beautiful designed room. It also host breakfast buffet sometime. However, for unknown reasons, we didn't always get coffee or beverage there or much later than others. It seems someone at the dish room is always tossing metal utensils together and that noise is constantly the back ground. The food at Italian night was mediocre. The service was very slow, we waited 45 min (about 9:30pm) for our food since the order, the seafood sauce for pasta was chewy and red wine was chilled at odd cold temp with a sour test. One more thing, they also mess up the order with the table behind us. We were told by Alex, our concierge, he "booked" the last opening for us at The Japanese restaurant at 9pm, while there were at least 4 open spaces when we arrived. The experience was below average of the "Mexican Asian restaurant experience scale". The food were served at the wrong temperature and the salmon steak was not cooked fully. I would strong suggest to avoid this place and go for some grilled shrimps at the main buffet instead. The crew at Eva Madarina Beach Club is amazing. We ordered Tuna Tartare, Shirmp Ceviche, Fish Tacos and Guacamole (the best guac at the whole resort) almost everytime we there for least 4 visits. Drinks are also very good. Elisabeth was so friendly and helpful to make sure all our glasses were filled and have everything we needed. The beach club also provide clean beach towels, so you don't need to bring any from the main resort. The Pools: The main pool is centre of the action. We only spent a few hours there with Manuel, which was fun, but we spent most time at the upper pool, the adult only area. There are many people just hang out there. The food and beverages are also great. We have tried the mineral pools was fun in the morning, however the smoothie bar only opened once while we were there. I want to give a special shot out to Jose the towel guy at the upper pool. Jose doesn't speak much English, but he is always friendly and always trying to keep the pools clean for our enjoyment. Not many people would notice him, but it is important for the little things like this. This review is way too long at this point, so go, book this resort if you want to try something more than just a beach front resort, be open minded and you will have a great time. Just don't eat at the Japanese Restaurant.
CharlesYYZ - Toronto, Canada
---
Reception: no lobby - ( under construction) courteous professional perfectly bilingual staff. Shuttle: necessary! Absolutely unless you are athletic. We are healthy active 55 and 60 yr old and find the cliffs and hills too much...particularly at end of day or a meal. Mind you, we are in tower 6 at complete highest peak near adult pools a , hot tubs and bar. Restaurants: Italian= med Steakhouse= med++ Japanese= typical salty (not enough veggies) bright lights brazilian= my favorite Buffet= nice variety and ambiance Breakfast= perfect Rooms: depends on what you want. Ive seen 3 different type. All very nice huge oversize showers, bungalows seem to be equipped with beautiful soaker tub natural illumination and private jungle view balcony Tower room: gorgeous view, no soaker tub excessivley large shower just great! Love the wood doors furniture and brightness. All pools are different! Top adult with hot tub jucuzzi 2nd storey balcony bar and food, Second (Main pool) more activity food bar - close to main principal central resort location. Evening entertainment takes place there. Great bands (perhaps some outdoor furniture like couches would be appreciated Natural warm spring pool was phenomenal! Fresh fruit smoothis bar was really wonderful! There is no alcohol served here however. Beach: quaint, good beach food, Great service! Towels, drinks, volleyball loungers. Fun 10 min shuttle ride away with the great Hugo ;) ! In a nutshell...this is in my mind designated to older avid travellers, or and people searching for an extreme difference in a beautiful spa atmosphere o n a cliff! Pls feel free to ask info The best building is The Esmarelda!
---