Please select your dates to see prices:
---
Boscolo Exedra Roma, Autograph Collection in Rome, Italy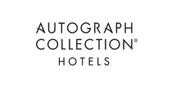 Visit the Boscolo Exedra Roma, Autograph Collection for an unforgettable experience. Our hotel, which features an exceptional location in Rome's famous Piazza della Repubblica, is a contemporary reinterpretation of a magnificent 19th-century palace.
We offer spacious, elegantly designed hotel rooms, luxury amenities, and attentive service befitting a 5-star hotel. Take advantage of a fully equipped fitness center, an outdoor pool, and a selection of terrific on-site dining options. In addition, our luxury hotel's central location places Rome's most famous landmarks within reach; we're a short trip from the Spanish Steps, the Trevi Fountain, and the Colosseum, among others.
Location of Boscolo Exedra Roma, Autograph Collection
Boscolo Exedra Roma, Autograph Collection
Piazza della Repubblica 47
00185
Rome, Italy
Nearest Airport: FCO
Amenities for Boscolo Exedra Roma, Autograph Collection
General Information
Pet Friendly
Dining
Cafe
Bar
Lounge
Restaurants
On-Site Amenities
Pool
Spa Services
Fitness Center
Wellness Center
In-Room Amenities
Mini Bar
WiFi
Nearby
Historic Sites
Shopping
Restaurants
Nightlife
Reviews for Boscolo Exedra Roma, Autograph Collection
---
If location, location, location is the first rule of real estate, than it is the absolute life-breath of how to enjoy a great experience in the city of Rome. As a Marriott Elite member, we usually turn to it when visiting a major city, but we took the time to do some extra homework on where we wanted to stay in Rome, given proximity is key to getting around to the many things there are to see. The location could not be better and the website photos of the Exedra simply do not do the pure grandeur of this property justice. Located in the La Republica Circle just adjacent to the Central Station, this historic site is like walking up to a grand palace from another time. Having grown used to large city hotels in my many business travels, I was expecting a typical Marriott experience, which is almost always a very good thing — prompt service, easy check-in, decent restaurants and a clean modern room. But at the Exedra, my expectations were far exceeded from the usual experience — both in service and accommodations. The quality and opulence of this site are exquisite. The classic Italian décor, coupled with all the modern amenities you would expect in a large city hotel, made this a truly special place. We were promptly greeted on arrival and helped with our bags at the check-in desk. There was no waiting and our reservations were all in order, including the always-appreciated Elite member upgrades you can receive when available. The staff were warm, welcoming, informative and highly attentive. We were upgraded to a room that was simply spectacular — large, opulent and beautifully appointed, far beyond our expectations. High ceilings with beautiful patterned fabric-covered walls, grand draperies that gave the room scale and substance, thick and deep carpeting that you could have slept on, and a large work area and sofa rounded out this lovely room. The bathroom was large with a separate bath and shower, twin sinks and warm thick towels. The king bed was nicely firm with top-notch linens. Wall outlets were right next to the beds for charging, as was a full lighting control module. WiFi was free and decent, measuring about 5 mb/s on my download calculator — more than good enough for streaming Netflix. The gym and workout facilities were very good, if not a bit on the small side for this size of property. But to be fair, we never saw more than one other person in the room during our workouts and we had full access to the equipment we needed. There were both an elliptical and treadmill, as well as a bike. There were free weights — a true bonus for a hotel gym — as well as abundant machine weights. We had great workouts and were able to get the day started off right. Unfortunately, we didn't have breakfast in our room rate, so we opted for more affordable options off-site ahead of our guided tours while there, so we cannot comment on the quality of the food or food service. But given the quality and excellence of the rest of the property, I would have to expect they are top-drawer. Overall, we thoroughly enjoyed our three nights at the Exedra. The staff is wonderful, prompt and friendly and the property simply spectacular. It's a great place to stay if you are looking for a central location in Rome.
Dctrofspin - Northville, Michigan
---
A great hotel can be judged by many criterion. This hotel meets and exceeds on almost every level. Our experience started at check in where we were greeted warmly and shown to our amazing room. It was clear from the beginning that service was a top priority. The concierge staff, and especially Pasquale, were every ready with dinner and attraction recommendations. He was even able to provide us with a list of excellent dinner recommendations for a day trip to Florence. The hotel bar created tasty drinks that balanced and delicious. The rooms was well done with great detail and the building was well cared for and gorgeous from top to bottom. We had a view of the front fountain and it was amazing. The location is fantastic being located next to the central train station and easy walking distance to the Spanish Steps and the main attractions. . I highly recommend a stay at this property.
jjhpdx - Portland, Oregon
---
Hotel and service were wonderful. We were a family of 4 and had booked an Executive double. Upon arrival they upgraded us to a Panorama room but we quickly figured out it could only fit 3. They got us a Junior suite which even had a roof top terrace. Paolo and Claudia could not have been more helpful. We stayed 4 nights and visited all the main Rome sites. Most all were walkable from the hotel. The area of the Piazza de Republic has plenty of restaurants and gelaterias to choose from. Breakfast was included and had good (not great) hot and cold options. All in all it's a beautiful hotel with fantastic staff. We'd definitely stay again!
---
My husband surprised me for my birthday with a trip to Rome and a stay at this gorgeous property in late February 2018. It is stunning, from the entrance to the restaurant and the rooms. The architecture is something you must see, very special and the food, divine. But what struck us most was the impeccable service. Not only is it professional and welcoming, there is a warmness here that embraces you with each interaction you have from the doorman to the unbelievably talented concierge, front desk, every one. The suggestions we were given for day outings, restaurants, were all exceptional and none were tourist attractions. The staff here cares about the guest experience. I highly recommend Boscolo Exedra Roma for your next visit to Rome.
CherieFaiella - Paris, France
---
This hotel is part of Marriott autograph collection. If you enjoy a beautiful decorated with decorative marble everywhere then this hotel is for you! It has excellent meeting rooms and conference facilities . Organisation and service throughout the week of meeting was unobtrusive but very attentive . Made our day long meeting feel comfortable . The bedrooms are spacious and well decorated and appointed with all you would expect from a this brand. Breakfast are vast arrays of typical Italian continental fares plus some cooked dishes. Hotel staff were very efficient and polite providing a good standard of service. Cocktail bar is small and cozy but as there is very good outside table service, where most drinkers preferred to sit, so it's smallness didn't seem to matter. Again bar staff were very attentive and disputes a large number of early evening or late night drinkers service was never slow. Lunches and dinners with in the hotel were a very good as was the level of service but the hotels proximity to a huge variety of excellent restaurants really negated the need to dine in very often.
John Joseph M - Riyadh, Saudi Arabia
---