Please select your dates to see prices:
---
Residenza di Ripetta in Rome, Italy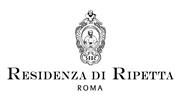 In a city steeped in historic marvels and magnificent culture, Residenza di Ripetta embraces the best of Rome in its elegant and classic style. Ensconced in original art, precious cultures, and frescoes dating back over 400 years, this grand hotel - a former baroque convent - will have you feeling like royalty at every turn. Centrally located near Piazza del Popolo and the Spanish Steps, Residenza di Ripetta surrounds a scenic inner courtyard and boasts views over the city's rooftops for its discerning guests to enjoy. High ceilings and open spaces create a warm and welcoming ambiance, and modern accents complement the classic décor with authentic Italian charm. The hotel's 69 guest rooms and suites are tranquil and exceptionally well appointed, from marble baths to private bars, and on-demand digital entertainment. Service is paramount, and each stay at Residenza di Ripetta promises impeccable and discreet care from a professional and obliging staff.
Just steps from the hotel, you are privy to the impressive Piazza del Popolo, where Basilica di Santa Maria del Popolo houses artwork from Bernini to Rafael. For a more contemporary experience, turn to one of the capital city's most coveted shopping areas - via Condotti, via Borgogna, and via Frattina - where designer boutiques and renowned fashion grace every window. Venture out farther into the city, discovering incredible artifacts, monuments, fountains and squares at nearly every intersection or corner. Spend a day exploring Vatican City, which is its own sovereign nation, and take in some of the most memorable works of art in the world. From Michaelangelo's work in the Sistine Chapel to the newly restored Bernini's Angels, you will soon not forget the Holy See's majestic treasures. For an architectural delight, visit The Colosseum and take a walking tour around history's most famous amphitheater. After your long days of sightseeing and more, return to Residenz di Ripetta for a taste of Italy from Chef Rodolfo Chieroni. At Café di Ripetta, dishes are crafted to blend regional flavors and delicious notes into truly outstanding meals. The bar is an ideal place to unwind into the evening, as you sit back and reflect on your Roman adventures. Embrace the culture and life of Rome in spectacular style at the illustrious Residenz di Ripetta.
Location of Residenza di Ripetta
Residenza di Ripetta
Via Di Ripetta 231
00186
Rome, Italy
Nearest Airport: FCO
Amenities for Residenza di Ripetta
General Information
69 Guest Rooms
Dining
Outdoor Dining
2 Restaurants
Bar
Room Service
On-Site Amenities
Concierge
Laundry Service
WiFi
In-Room Amenities
Air Conditioning
Hair Dryers
In-Room Safes
Mini Bar
Satellite Television
Marble Bathrooms
Flat-Screen Televisions
Kitchenettes
Business
Meeting Rooms
Business Services
Nearby
Historic Sites
Shopping
Art Galleries
Museums
Restaurants
Monuments
Interests
City
Culture & Arts
Summer Getaways
Reviews for Residenza di Ripetta
---
I came here with my Mom Dad and sister in April 2018 and absolutely loved the property. I've been to Rome on several occasions now and so far this has been my favorite place to stay. We booked the two-bedroom suite which had a loft with two beds, a living room, 2 bathrooms and then a second bedroom which was absolutely PERFECT for us. Not sure if you would want this lay-out with small children as the staircase was a bit tricky but I had no complaints. The location was also spectacular, you are within a mile of everything. The service was also spot on and the entire staff was very lovely. My dad is a hard man to please and he was really happy with this hotel. I would book again in a heartbeat.
---
I had mixed opinions on this hotel before i booked it as there were some bad reviews. However, as soon as we arrived, i could not understand why people had written some bad reviews. We were greeted with a smile and taken to a suite which was immaculate. The hotel is old but that is what gives it the character and there is a lot of history regarding the building which is reflected by the interior design. The room was big , clean and had hot water so what more can you ask for. If i was to be picky, then i would criticise that the heating did not work but they got some heaters for us. The location is perfect and everything is walking distance which is great. the only problem i had was that it was 2 minutes away from the famous street with all the designer shops and my wife always seemed to walk in that direction in order to go everywhere. We celebrated our birthdays there and they provided us a bottle of chilled prosecco on both nights which was a lovely gesture. Breakfast was good and i would really recommend the restaurant Ad Hoc which is literally opposite the hotel. Overall, a lovely hotel with great friendly staff and a great location!
Amitnisha - Wilmslow, United Kingdom
---
Hotel is so close to all to all attractions, surrounded by good restaurants and cafes. Friendly staff always, excellent breakfast and very comfortable beds. Best option in Rome! Great selection of shops all around too.
---
Was in Rome for a few days to celebrate my wife's 50th birthday. Hotel was perfect for our needs, central location good breakfast clean and excellent staff. The room overlooked a central courtyard so was away from the noise of traffic, the metro and tram network was just a few minutes walk, shops bars restaurant's cafe's on your doorstep. A good selection of food at breakfast, coffee was good and a good selection of teas. Staff at the reception and in the breakfast room were most helpful and to top it off a complimentary bottle of wine and chocolates for my wife's birthday was delivered to our room. It's not a case of if we would stop there again but when.
brian b - Paignton, United Kingdom
---
Great central location on Via di Ripetta just 3 minutes walking from Piazza del Popolo. Rather quirky rooms - ours had a kitchenette in a cupboard (no utensils), a seating (TV) dining area, a bedroom behind some screens and a bathroom off the bedroom. The room was an inside room and the window opened onto a central courtyard which we preferred as you didn't get any street noise. We did have some noise however as we had the window completely open for our entire stay to try and get some air to circulate around the room. The A/C was switched off for the season by the hotel management and the bathroom had a radiator and underfloor heating that belched uncontrollable heat. It was all a tad airless. Breakfast was excellent with good coffee; the wifi worked, well most of the time and the front desk staff were very helpful. Something very likeable about the place and this was our 2nd visit - we hope to be back again!
Durris681 - Aberdeen, United Kingdom
---