Please select your dates to see prices:
---
Residenza di Ripetta in Rome, Italy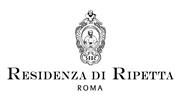 In a city steeped in historic marvels and magnificent culture, Residenza di Ripetta embraces the best of Rome in its elegant and classic style. Ensconced in original art, precious cultures, and frescoes dating back over 400 years, this grand hotel - a former baroque convent - will have you feeling like royalty at every turn. Centrally located near Piazza del Popolo and the Spanish Steps, Residenza di Ripetta surrounds a scenic inner courtyard and boasts views over the city's rooftops for its discerning guests to enjoy. High ceilings and open spaces create a warm and welcoming ambiance, and modern accents complement the classic décor with authentic Italian charm. The hotel's 69 guest rooms and suites are tranquil and exceptionally well appointed, from marble baths to private bars, and on-demand digital entertainment. Service is paramount, and each stay at Residenza di Ripetta promises impeccable and discreet care from a professional and obliging staff.
Just steps from the hotel, you are privy to the impressive Piazza del Popolo, where Basilica di Santa Maria del Popolo houses artwork from Bernini to Rafael. For a more contemporary experience, turn to one of the capital city's most coveted shopping areas - via Condotti, via Borgogna, and via Frattina - where designer boutiques and renowned fashion grace every window. Venture out farther into the city, discovering incredible artifacts, monuments, fountains and squares at nearly every intersection or corner. Spend a day exploring Vatican City, which is its own sovereign nation, and take in some of the most memorable works of art in the world. From Michaelangelo's work in the Sistine Chapel to the newly restored Bernini's Angels, you will soon not forget the Holy See's majestic treasures. For an architectural delight, visit The Colosseum and take a walking tour around history's most famous amphitheater. After your long days of sightseeing and more, return to Residenz di Ripetta for a taste of Italy from Chef Rodolfo Chieroni. At Café di Ripetta, dishes are crafted to blend regional flavors and delicious notes into truly outstanding meals. The bar is an ideal place to unwind into the evening, as you sit back and reflect on your Roman adventures. Embrace the culture and life of Rome in spectacular style at the illustrious Residenz di Ripetta.
Location of Residenza di Ripetta
Residenza di Ripetta
Via Di Ripetta 231
00186
Rome, Italy
Nearest Airport: FCO
Amenities for Residenza di Ripetta
General Information
69 Guest Rooms
Dining
Outdoor Dining
2 Restaurants
Bar
Room Service
On-Site Amenities
Concierge
Laundry Service
WiFi
In-Room Amenities
Air Conditioning
Hair Dryers
In-Room Safes
Mini Bar
Satellite Television
Marble Bathrooms
Flat-Screen Televisions
Kitchenettes
Business
Meeting Rooms
Business Services
Nearby
Historic Sites
Shopping
Art Galleries
Museums
Restaurants
Monuments
Interests
City
Culture & Arts
Summer Getaways
Reviews for Residenza di Ripetta
---
I was in Rome for business and stayed here for two nights. The biggest plus was the outstanding location. You are right by the Spanish Steps and the Borghese Gardens, where I was able to run in the morning basically right out of the hotel door. My room had two floors and was spacious. The hotel itself is older and in need of updating, but it was clean and well taken care of, so I didn't mind too much. Breakfast in the morning was excellent.
Will W - Arlington, Virginia
---
We had a warm friendly welcome when we arrived and were taken to our suite by the porter, the suite was a duplex with a kitchen area, and lots of wardrobe space the only thing was it was very tired and in need of an update, the bed was comfortable. The bathroom was clean but again in need of an update, unfortunately the shower was over the bath with a shower curtain which is a pet hate of mine, so I decided to try out the Jacuzzi bath, which when I was in it didn't work, and then the bath started to leak, I assume the leak was from the jacuzzi jets. You had the choice to breakfast inside or outside in the courtyard which was pleasant, the breakfast itself was average but the coffee was good, again excellent staff. On the whole the hotel is average and needing TLC but in a great location with lots of good restaurants nearby.
w33pea - Cala d'Or, Spain
---
Everything about this hotel was wonderful. All the staff were very welcoming, friendly, and helpful. They made you feel like family. The hotel itself is beautiful with a lovely courtyard in the center. Our suite was very nice with plenty of room and the bed was very comfortable. The buffet breakfast was amazing and everything was delicious. The hotel was conveniently located and we were able to walk everywhere we wanted to go.
Maureen D - Springfield, Virginia
---
Very good hotel. Front desk staff welcomed us with a smile and after the check in,they assigned a porter to accompany us to our room(which was upgraded to a suite for no cost as it was my wife's birthday which the receptionist found out from the passport ). The room was clean,spacious and had a very comfortable bed. The breakfast was extremely good with a variety of options for vegetarians too. I would definitely recommend this hotel.
thesightseer007 - New York City, New York
---
Came here with my wife & sister in law on 23rd April and really liked the place. The hotel has great character, our suite was excellent. Staff are all helpfull and friendly. We really liked the breakfasts. The garden is lovely and we sat there every evening enjoying a drink after our busy days. Will come back to Rome and stay here again
hinckley27 - Hinckley, United Kingdom
---