Please select your dates to see prices:
---
Residenza Ruspoli Bonaparte in Rome, Italy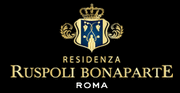 In the heart of Rome's historical center, less than a minute walking from Piazza di Spagna and the luxury brands of Via Condotti and Via del Corso, Ruspoli Bonaparte Residence is located, the luxury hotel in princely style where you will live an unforgettable experience thanks to its position, ideal to find out the art of the city and the elegance of its streets dedicated to shopping. This historical 16th-century Palace, where the young Emperor Bonaparte resided with the mother Hortense of Beauharnais, Queen of Holland, is composed of three exclusive suites, located at the end of a beautiful staircase, decorated with statues featuring important historical characters.
Discover the several services offered by Ruspoli Bonaparte Residence, a luxury property in Rome's historical center. You will be amazed by its ancient furniture and various unique artworks. You will be also provided with customized benefits such as: Continental Breakfast delivered at your room between 7.30 and 10.30am, possibilities of reunions, dinners or private aperitivos up to 16 people with chef and personal butler, minibar and safebox, satellite TVs with Sky service, and many more.
Location of Residenza Ruspoli Bonaparte
Residenza Ruspoli Bonaparte
Via della Fontanella di Borghese, 56
00187
Rome, Italy
Nearest Airport: FCO
Amenities for Residenza Ruspoli Bonaparte
In-Room Amenities
In-Room Safes
Mini Bar
WiFi
Nearby
Historic Sites
Shopping
Museums
Restaurants
Monuments
Interests
City
Culture & Arts
Family
Hotels
Reviews for Residenza Ruspoli Bonaparte
---
Beautiful Pallazo. Owned by princess Ruspoli. It's really a Royal feeling. But no hotel services. More a very luxurious B&B. Friendly servant, Riccardo. Compliments for Riccardo. We paid €1440,00 for 2 night, we asked for a extra bottle of mineral water. And they charged use €5,00 for that bottle. That wasn't necessary and unfriendly of course... we had the "Ortensia Suite". It was incredible big, romantic and still in original state. Fantastic. It was a once in a lifetime experience that everybody should try. But that's it. One more thing.... it's a great location. You can walk to every great monument.
---
There were several issues I had with our stay at this property. The property is advertised as being for royalty, however I cannot imagine many princesses enjoying their stay here. This is the email I sent to the hotel, followed by their reply - which I feel is an unsatisfactory response. My email: Hello, I just wanted to leave some feedback regarding our stay at the hotel in January. While the room was beautiful, there were a few issues. We expected a little more attention to detail given the cost of the room. Â - The cups, saucers and spoons were removed after we first used them and not replaced. Â - There was some rubbish (used sugar packets etc) on the shelf above where the instant coffee was placed. Â - The heated towel rack in the bathroom did not work. Â - Toilet paper rolls were stacked on the side of the bath, we then saw a toilet paper roll holder sitting (in its packaging) in the bathroom drawer. Â - The room was not serviced until at about 4pm in the afternoon, we were asked to go and come back when we arrived at this time to allow the servicing to finish. Unfortunately these issues impacted what would have otherwise been a pleasant stay. Â  Regards Their response: Dear Mr xxx, Thank you for your email. We appreciate your feedback and we unsure that next time we will pay more attention to the details. If you book directly with us next time we will guarantee a discount of 5%. Looking forward to welcoming you again at Residenza Ruspoli Bonaparte. Kind regards, xxx Reception
Mark N - Townsville, Australia
---
We stayed for a week in late October/early November, and were easily charmed by the imposing, historic building. It evokes a faded grandeur of Rome's nobility - creaky wooden floors, large marble steps, frescoes painted on the ceilings and walls, and period furnishings with the whiff of old leather books and dusty velvet. The Queen Ortensia suite had stunning marble effect trompe l'oeil on the walls, and wonderfully high ceilings. The bathroom was modern and well appointed. The one hiccup was that for the first few mornings, the other guests were served breakfast at tables right outside our bedroom....given the thin old walls, this woke us up early, and we had to listen to them eating breakfast and chatting. We raised the issue with the helpful manager on duty, and she informed us that they would be leaving shortly and that the other rooms would be having breakfast in their own suites. When paying for exclusivity at this price point, we expect better attention to such details - in future, I think it would be better to serve everyone in their own rooms. Also, the wireless internet did not work at all in the room, even though there was a technician sent around - it didn't improve. In sum, the location cannot be beat - easy walking distance to the main attractions; but this will appeal more to those who enjoy historic buildings and atmosphere. There is some room for improvement on the service/amenities.
Chris7R - London, United Kingdom
---
For the price of a regular 5 star hotel we stayed in the Residenzia Ruspoli Bonaparte. 4 nights in the Emperor Suite and the final night in Queen Hortensia suite. Don't expect a restaurant, a bar or pretty much anything in a regular luxury hotel - except the bathrooms and beds which are top class. Continental breakfast (basically coffee, juice and croissants) is brought to your Suite. But the experience was priceless - you can stay in a real palace with real history - just like you always dreamed. A sense of adventure helps - the lobby is dark, the floors creak, you can smell the history and you are never sure who the people you meet on the grand marble staircase are - a prince and princess, maybe? What an adventure though, your friends will be jealous when you Instagram the pictures of your 200m2 gilded room with a vaulted painted ceiling. The Emperor Suite is cosy with a bedroom, library, verandah and terrace. Queen Hortensia Suite is a huge room, as grand as grand can be - worth the extra for one night - every hotel room after this will be a disappointment. Oh, and it is right in the centre of the centre of Rome, everywhere is walkable.
rmkeefe - Hong Kong, China
---
This hotel was so regal, it made us feel like royalty, like stepping back in time! We stayed in Queen Hortense's room, and it was enormous! The bathroom was nice and modern, very clean, with a nice shower and tub. There was a smaller adjoining room with 2 blue daybeds, which we used for our luggage, and dressing room area. The size and layout was perfect. The main bedroom area was very large, with a high ceiling and the old chandelier was gorgeous! It had a modern tv. One downside was that the room smelled old and musty, including the bedding. But I suppose one should expect this, knowing this place is, after all, an ancient palace. That is, of course, why we booked this room in the first place. Also the wifi was honestly terrible. It definitely needs to be updated. We couldn't get connected in the suite at all and had to go to the lobby area to use it. We also had to ask for help with the safe, as there were no clear instructions on how to use it, and it worked differently than safes we've used in other hotels. The breakfast was ok, but very minimal- coffee, juice, yogurt, toast, and crouissants. It felt really cool to stay in a place with such a history, and it made us feel "special." The staff was also very nice and accommodating, and more than willing to assist with anything we needed. Overall, this is a nice hotel and will give you a very historical experience in Rome.
candiwsc - Omaha, Nebraska
---