Please select your dates to see prices:
---
Laluna in Saint George's, Grenada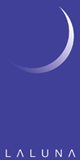 Designed by the renowned Gabriella Giuntoli, who crafted villas for Sting and Giorgio Armani, Laluna is a stunning retreat on the southern tip of Grenada. At this southern Caribbean resort, just 16 cottages feature their own plunge pools and private decks. The décor, an elegant blend of Indonesian and Italian elements, showcases four-poster Balinese beds, and an open-air poolside living room entices guests with thatched-roof shade. Take in a beachfront yoga session to further relax your spirit, or opt for an Asian-inspired spa treatment in the tranquility pavilion. An intimate and personalized place, Laluna gently embraces a wonderful sense of style and romance.
Let the rhythms of this laid back Caribbean island seduce you starting in nearby Saint George's, a picturesque harbor town with a vibrant market square. Back at the resort, enjoy complimentary use of hobie cats, kayaks, snorkeling gear and mountain bikes to explore the surrounding environment. For great day trip opportunities, take a picnic to Annandale Falls, or explore the lush landscape of Grand Etang National Park. Laluna features an inviting restaurant that opens directly onto the beach, providing the perfect ambiance for experiencing tempting dishes and fine cuisine, and a relaxing lounge is one of the most idyllic spots on the island. To further treat your palate, the resort features a unique wine cellar, housing popular as well as undiscovered vintages from Italian vineyards. Designed to offer a warm and intimate atmosphere where you can enjoy the casual and unique Caribbean lifestyle, Laluna promises an unforgettable vacation of a lifetime.
Location of Laluna
Laluna
Morne Rouge P.O. Box 1500
Saint George's, Grenada
Nearest Airport: GND
Amenities for Laluna
General Information
16 Cottages
Only 12+ Years Permitted
Dining
Outdoor Dining
Restaurant
Wine Cellar
Bar & Lounge
On-Site Amenities
Spa on Property
Laundry Service
Fitness Center
WiFi
High-Speed Internet Access
Wellness Center
Boutique
Outdoor Pool
In-Room Amenities
Turndown Service
Air Conditioning
Bathrobes
CD Players
Ceiling Fans
Direct Dial Telephones
Hair Dryers
In-Room Safes
Mini Bar
Televisions
Luxury Linens
Coffee & Tea Facilities
Luxury Bath Amenities
Private Pools
Private Decks
Activities
Excursions
Fishing
Hiking
Kayaking
Sailing
Mountain Biking
Scuba Diving
Snorkeling
Yoga
Interests
Beach
Honeymoons & Romance
Spa & Wellness
Reviews for Laluna
---
My husband and I were just in Grenada for four nights, and absolutely LOVED Grenada! Our deluxe cottage was beautiful and the perfect spot for a romantic getaway -- so peaceful and relaxing, with incredible views. The beach and the clear, clean Caribbean blue water was beyond beautiful. And, the food, drinks and service were nothing short of wonderful. I also loved doing yoga each morning at the beautiful pavilion overlooking the water and lush gardens. Special credit goes to Renai, Tracey, Urban, Galen and Dwight, who made us feel so very at home and welcome, and who added to our fun and enjoyment of this beautiful resort so well! (Thank you all, if you are reading this!! We loved meeting you!)
---
This very charming Hotel combines great comfort and good vibes. A high quality Restaurant with real Italian Food like you get in Italy. Lovely views, itimate, good mix of guests and very friendly staff.
tazibu - Rapperswil, Switzerland
---
"Did you discover Grenada, by accident?" the taxi driver asked (which was prearranged by the hotel). The answer was, yes. My wife and i have traveled, we have sailed Fiji, Scuba Dived Palau, our Honeymoon was a bareboat charter through the BVI's. Nothing compared to LaLuna. The water was crystal clear, the rooms, infused with Balinese charm, yet WiFI accessible (sorry I work from home and so I do "some" work while traveling). Yoga daily in the outdoor Yoga pavilion, make me want to get back at it. The food was astounding, even the omelets tasted better and dinners were some of the best I have had ever. Prior the Boar in Tuscany and my wife's favorite Black Ink pasta in Venice. I think the thing that mad it most special were the people from the owner Bernardo Bertucci to the lovely staff that would show up and ask if you wanted turndown service. I know this review seems too good to be true but, in fairness this place will appeal to a large group for people but not for everyone. When you are at the resort, you are there, you are not wondering in to town, they will gladly arrange for a taxi. If you want a different setting for dinner, great feel free to have dinner brought to you room which has an amazing view and a lovely covered patio with an oversized couch, just next to your own plunge pool. Finally, it was great to meet and see the man and his family while experiencing dream he has created. I would highly recommend Laluna and the island of Grenada to any and all. Cheers.
---
The hotel is a perfect boutique beachfront escape. The rooms and property are kept spotless. I appreciated the minimalist decor with the focus being the view. In room coffee/tea was great and bottled water, wine and snacks were restocked daily.The open air bathrooms were so unique - it was amazing to take a shower and look through the windows at the sun setting. The restaurant has excellent food - the best I have had in any of the Caribbean Islands. The locals and other tourists fill the restaurant in the evenings, but if you are staying in the hotel you need no reservation and walk in and take whatever table you want at any time. I ate every meal here for a week and never tired of the choices - seafood, steak, lamb, chicken, pastas... The bartenders make excellent drinks and use fresh herbs from the garden on site. The wines by the glass are well chosen, and like in Europe, you can say red or white and be happy with what is served. The staff is very professional and every employee is clearly hand picked and trained to offer this level of service. I had two massages and the spa facilities and actual massages were excellent. The gym is air conditioned, top quality equipment and a beach view. The yoga every morning was popular and many guests participated. The yoga pavillion is sitting on the beach - it really doesn't get any better than that. This is a small property with a limited number of cottages, so the beach is never crowded. The loungers are very comfortable and well placed where you are never too close to other guests. The water is crystal clear and there is natural shade all along the beach. I will be back as soon as I can escape again.
browneleah - New York City, New York
---
Spent four nights at Laluna recently and really enjoyed it. There are only 16 rooms (cottages) at the hotel, and it's on a small section of beach. If you like quiet, relaxing and peaceful destinations, I'm not sure you could find a better option! The staff was all very friendly and accommodating. I found that they tended to reflect your preferences as far as service. One afternoon we were just reading and left mostly to ourselves, and other afternoons we were more involved and had a few drinks and the staff interacted with us differently depending on our behavior. The rooms were clean and we had a turn down service every night with fresh towels, etc. We wanted a very peaceful retreat and Laluna delivered. It's still easy enough to get a taxi or drive to the other popular spots, but offers the feeling of being exclusive, without being fussy!
Bryan M - Phoenix, Arizona
---