Please select your dates to see prices:
---
Laluna in Saint George's, Grenada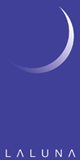 Designed by the renowned Gabriella Giuntoli, who crafted villas for Sting and Giorgio Armani, Laluna is a stunning retreat on the southern tip of Grenada. At this southern Caribbean resort, just 16 cottages feature their own plunge pools and private decks. The décor, an elegant blend of Indonesian and Italian elements, showcases four-poster Balinese beds, and an open-air poolside living room entices guests with thatched-roof shade. Take in a beachfront yoga session to further relax your spirit, or opt for an Asian-inspired spa treatment in the tranquility pavilion. An intimate and personalized place, Laluna gently embraces a wonderful sense of style and romance.
Let the rhythms of this laid back Caribbean island seduce you starting in nearby Saint George's, a picturesque harbor town with a vibrant market square. Back at the resort, enjoy complimentary use of hobie cats, kayaks, snorkeling gear and mountain bikes to explore the surrounding environment. For great day trip opportunities, take a picnic to Annandale Falls, or explore the lush landscape of Grand Etang National Park. Laluna features an inviting restaurant that opens directly onto the beach, providing the perfect ambiance for experiencing tempting dishes and fine cuisine, and a relaxing lounge is one of the most idyllic spots on the island. To further treat your palate, the resort features a unique wine cellar, housing popular as well as undiscovered vintages from Italian vineyards. Designed to offer a warm and intimate atmosphere where you can enjoy the casual and unique Caribbean lifestyle, Laluna promises an unforgettable vacation of a lifetime.
Location of Laluna
Laluna
Morne Rouge P.O. Box 1500
Saint George's, Grenada
Nearest Airport: GND
Amenities for Laluna
General Information
16 Cottages
Only 12+ Years Permitted
Dining
Outdoor Dining
Restaurant
Wine Cellar
Bar & Lounge
On-Site Amenities
Spa on Property
Laundry Service
Fitness Center
WiFi
High-Speed Internet Access
Wellness Center
Boutique
Outdoor Pool
In-Room Amenities
Turndown Service
Air Conditioning
Bathrobes
CD Players
Ceiling Fans
Direct Dial Telephones
Hair Dryers
In-Room Safes
Mini Bar
Televisions
Luxury Linens
Coffee & Tea Facilities
Luxury Bath Amenities
Private Pools
Private Decks
Activities
Excursions
Fishing
Hiking
Kayaking
Sailing
Mountain Biking
Scuba Diving
Snorkeling
Yoga
Interests
Beach
Honeymoons & Romance
Spa & Wellness
Reviews for Laluna
---
Spent four nights at Laluna recently and really enjoyed it. There are only 16 rooms (cottages) at the hotel, and it's on a small section of beach. If you like quiet, relaxing and peaceful destinations, I'm not sure you could find a better option! The staff was all very friendly and accommodating. I found that they tended to reflect your preferences as far as service. One afternoon we were just reading and left mostly to ourselves, and other afternoons we were more involved and had a few drinks and the staff interacted with us differently depending on our behavior. The rooms were clean and we had a turn down service every night with fresh towels, etc. We wanted a very peaceful retreat and Laluna delivered. It's still easy enough to get a taxi or drive to the other popular spots, but offers the feeling of being exclusive, without being fussy!
Bryan M - Phoenix, Arizona
---
We stayed in the beach side bungalow for one week. Everything was lovely. The quiet location was perfect. During the days we did not have a rental car, we had all our meals at Laluna's restaurant. They were all delicious, my favorite being the Pappardelle Laluna. All the staff were friendly and personable. We also enjoyed a Balinese massage treatment. I couldn't be happier with the location or the service.
Captain_Laura - St. Petersburg, Florida
---
I had Laluna bookmarked for a very long time and also had high hopes. It looked gorgeous in photos, I read all about the Italian owners and authentic Italian food, and the hip Balinese feel. Somewhere it fell short however. The property has a rustic feel to it - which I love. Nowadays it's hard to tell the difference between dated/worn and rustic though and parts of the hotel felt tired. Our cottage was near the top so it was quite a walk down to the beach but we didn't mind. We had great views. The location of the hotel is beautiful - the beach is amazing and the best feature in my opinion... Along with the pool that is practically on the beach. The food was pretty basic - I don't really remember enjoying a meal here. The pizza was frozen and everything else was pretty bland. We were here for 4 days and the menu does not change - so that was an issue for us. It would have been fine if we found something we liked but it was just meh. On that note, there is not much to do here. We are more the adventure travelers and by the 4th day we were ready to depart. There's only so much sitting on the beach we can do. The hotel is removed from town and there isn't anything in walking distance. All in all, it's a beautiful hotel, location, property, and great spa...but felt like bad value for our money. We stay in many luxurious hotels but this one just fell short.
valmar27 - New York City, New York
---
Laluna is in an idyllic location with a very relaxed atmosphere. Our cottage perched on a hill overlooking the Caribbean was a wonderful vantage point to view the intoxicating sunsets, while the sea itself provided welcome refreshment from the heat of the sun and Laluna's location provides the sanctuary of a virtually private beach. However, while we had an excellent holiday overall it was not without its irritations. We were disappointed that we had to point out that our room was far from clean, which was rectified and subsequently maintained to a high standard. The rationed breakfast was surprising, as we had not been made aware that our bed and breakfast deal actually amounted to bed and a contribution towards breakfast! One of our meals was very disappointing, but the hotel did not charge, which went some way towards appeasing the disappointment. The staff were generally very friendly and welcoming, although there were one or two whose attitude bordered on being rude. There were also times when, for example, the discarded towels and uncleared crockery gave an impression of untidiness. As a previous reviewer has commented, it may well have been that management had failed to instill what was expected of service par excellence. We were fortunate that the occupants of the adjacent cottage were relatively quiet, as we were separated only by a curtain, which could have been problemmatic if circumstances had been different. The hotel location means that a car is probably a requirement, with a 20 minute walk to catch a bus or a 40 minute walk to the Grand Anse beach, with its shopping and other facilities, which were in stark contrast to the relative peace and tranquility of Laluna. Despite applying copious quantities of appropriate repellant and having our bed covered by nets, the mosquitoes certainly had a feast on both of us, and we are still at a loss to explain where and when! So while the hotel's position is 'waw,' the hotel itself does not quite give the same impression.
Ceri P - Cardiff, United Kingdom
---
We stayed in a Deluxe cottage which had an amazing view of the ocean and was very quiet and relaxing. The beach is fantastic and the people and service are incredibly helpful and friendly. We initially had a problem with the air conditioner. We called the front desk and it was fixed in no time. The only real issue, as others have stated, is that there is only one restaurant at the facility and another one a short walk down the beach. Its a $20 cab ride to get to anything else. Fortunately the restaurant is good, although has a limited menu.
RockTagg - Cortland, New York
---