Please select your dates to see prices:
---
Mount Cinnamon in Saint George's, Grenada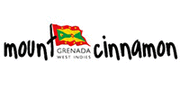 With just 21 intimate suites and villas, a stay at Mount Cinnamon is comparable to a private estate. The resort enjoys an idyllic island location on Grenada, which is blessed with one of the best climates known to earth. Reserve a room that best fits your needs - from one-bedroom suites to three-bedroom villas - each with its own remarkable setting and amenities such as modern kitchens, roomy dressing areas and lounging nooks.
This West Indies retreat may only cater to a handful of guests, but its roster of on-site amenities can easily compete with that of larger resorts. There is a school for scuba divers, a sparkling swimming pool, private beach cabanas, a fitness center and beach equipment to borrow. Savvy's Restaurant, also located on the premises, offers succulent seafood and views of Grande Anse Beach. Mount Cinnamon also serves chilled cocktails, fresh salads and barbecue specialties for lunch at The Beach Cabana, situated right on the sand. The resort is home to Moi Spa, which promotes well being through the use of traditions and techniques borrowed from local culture. Therapeutic treatments can take place at the spa itself or in the privacy of your own suite or villa. There is always something to do here, so kick off your flip flops and take a hike, go river tubing or play a round of tennis. Explore the treasures of Grenada through Mount Cinnamon.
Location of Mount Cinnamon
Mount Cinnamon
Morne Rouge Grand Anse PO Box 3858
Saint George's, Grenada
Nearest Airport: GND
Amenities for Mount Cinnamon
General Information
21 Guest Rooms
Dining
Restaurant
Bar & Lounge
On-Site Amenities
Spa on Property
Fitness Center
Outdoor Pool
Tennis Courts
Gardens
Personal Trainers
In-Room Spa Services
In-Room Amenities
Air Conditioning
Hair Dryers
In-Room Safes
Satellite Television
Iron/Ironing Boards
In-Unit Laundry Facilities
Flat-Screen Televisions
Private Pools
Fully-Equipped Kitchens
Activities
Fishing
Hiking
Kayaking
Sailing
Tennis
Scuba Diving
Snorkeling
Boat Excursions
Interests
Active & Adventure
Beach
Holiday
Summer Getaways
Reviews for Mount Cinnamon
---
We visited as a family - my wife, my 4 year old daughter and myself. We thoroughly recommend this hotel. Some highlights - Fantastic help before the holiday with airport pick up arrangements and hotel amenities - Great food. Breakfast was included with our package and was superb - try the breakfast burrito! - Excellent service to arrange trips via hotel reception - no reps needed - all done by local people working in the hotel who know the place - Spacious accomodation ( we had a 1 bedroom viila - bed so wide we all slept together rather than using sofa bed) with the best view we have ever had - Bonfire night on the beach on Friday is magical - Great grounds which slope down to the beach - we loved the games eg croquet etc The best thing about this hotel is the staff - absolutely superb people - I'd give more than 5 stars if I could. Too many to mention in this post but we left feeling like we had made friends with many of them. The General Manager Mark was very on the ball with guests and talked to everyone at least every other day to ensure everything was working for us - he is clearly running an excellent ship. One thing to consider is that the tide is strong on beach and the pool had no shallow end so you can't forget about the kids as you chill (not that we ever would as we were there to spend time together), but that in no way meant the holiday was any less enjoyable for any of us. My daughter loved the place and could not have been made more of a fuss over by the lovely people who work here...we had lots of sad goodbyes before we left. We will return at some point in the future without a doubt. Highly recommended.
Steve M - London, United Kingdom
---
Just returned from a lovely relaxing holiday at Mount Cinnamon. The room exceeded all expectations and received the WOW factor from us. The staff were superb, nothing was too much trouble and they made us feel welcome as soon as we arrived. We will definitely be returning to this hotel some time in the near future. We opted for the all inclusive package and was not disappointed. The food served in both the restaurant and the beach bar was excellent and the chef was happy to accommodate any dietary requirements.
chocolatecake1963 - Plymouth, United Kingdom
---
Mt Cinnamon had beautiful views! We stayed in a Hacienda suite, which gave us a full kitchen, washer & dryer, nice balcony & a comfortable king size bed! It was nicely furnished & decorated. The walk down to the beach was a little steep, but EVERYWHERE in Grenada is a steep walk! The food was good & the staff was extremely helpful & kind. They assisted us with a tour of the island. We would definitely stay here again!
Indiana2Island - Bloomington, IN
---
Just returned from a lovely relaxing week here. We stayed in one of the Cinnamon Suites which exceeded our expectations- very clean, modern and spacious. The best part of the room were the floor to ceiling windows offering the best view we have ever had from a hotel room on holiday. We spent many afternoons just reading and enjoying the view on the balcony. The rum punch and massage on arrival were lovely and the staff are all incredibly friendly and welcoming. The games on the lawn are fun and Grand Anse Beach is beautiful and quiet. It is a steep uphill walk to reception and the rooms but we just made sure we didn't have to do it too often! There's a good supermarket down the road and we enjoyed dinner at the Laluna hotel which was a short taxi ride away. It would have been nice to be able to order some kind of food to the room or in the main restaurant for lunch as we didn't always want to eat on the beach, however this is a resort mainly made up of suites with kitchens, so we only thought this because we had chosen a suite with no facilities to make lunch ourselves. The only negative really was the car hire- it was arranged through reception but the company isn't one we would recommend to people wanting to car hire here. There were numerous issues with the actual obtaining of a car, it was very costly for what it was and the car itself had many problems. Next time we would probably do our own research and sort it ourselves. Overall, it was a very quiet and relaxing stay with friendly staff and a beautiful view.
JH4321 - Leicester, United Kingdom
---
We loved our 'Hacienda' suite at Mount Cinnamon - it was huge and had all 'mod cons', (including a Smeg fridge/freezer!!), and a lovely large balcony. The view from the suite over the roof of the bar/dining area and over the sea towards St Georges was magnificent. The bed is huge and rather high up, friends who had stayed previously commented that a step ladder to get up to it would be good!! Whilst the hotel is built on the side of quite a steep hill, the walk up to our suite wasn't bad, (some of the rooms/suites higher up might be a bit more of a challenge!!). We ate in the restaurant 3 times during our stay, (and had lunch at the beach bar on a couple of occasions too) - the food was excellent. The beach is great, and only a couple of minutes walk down the hill through the lovely, well kept gardens, even though the waves do roll in a bit, (the next beach along - known as the 'BBC beach' - is 10/12 minutes walk away, up and down a hill, but is much more gentle). All staff were very friendly, helpful and communicative. We would happily return to the Mount Cinnamon if our travels take us in the direction of Grenada again in the future.
U6924BNdavids - London, United Kingdom
---