Please select your dates to see prices:
---
Mount Cinnamon in Saint George's, Grenada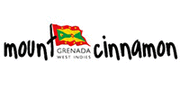 With just 21 intimate suites and villas, a stay at Mount Cinnamon is comparable to a private estate. The resort enjoys an idyllic island location on Grenada, which is blessed with one of the best climates known to earth. Reserve a room that best fits your needs - from one-bedroom suites to three-bedroom villas - each with its own remarkable setting and amenities such as modern kitchens, roomy dressing areas and lounging nooks.
This West Indies retreat may only cater to a handful of guests, but its roster of on-site amenities can easily compete with that of larger resorts. There is a school for scuba divers, a sparkling swimming pool, private beach cabanas, a fitness center and beach equipment to borrow. Savvy's Restaurant, also located on the premises, offers succulent seafood and views of Grande Anse Beach. Mount Cinnamon also serves chilled cocktails, fresh salads and barbecue specialties for lunch at The Beach Cabana, situated right on the sand. The resort is home to Moi Spa, which promotes well being through the use of traditions and techniques borrowed from local culture. Therapeutic treatments can take place at the spa itself or in the privacy of your own suite or villa. There is always something to do here, so kick off your flip flops and take a hike, go river tubing or play a round of tennis. Explore the treasures of Grenada through Mount Cinnamon.
Location of Mount Cinnamon
Mount Cinnamon
Morne Rouge Grand Anse PO Box 3858
Saint George's, Grenada
Nearest Airport: GND
Amenities for Mount Cinnamon
General Information
21 Guest Rooms
Dining
Restaurant
Bar & Lounge
On-Site Amenities
Spa on Property
Fitness Center
Outdoor Pool
Tennis Courts
Gardens
Personal Trainers
In-Room Spa Services
In-Room Amenities
Air Conditioning
Hair Dryers
In-Room Safes
Satellite Television
Iron/Ironing Boards
In-Unit Laundry Facilities
Flat-Screen Televisions
Private Pools
Fully-Equipped Kitchens
Activities
Fishing
Hiking
Kayaking
Sailing
Tennis
Scuba Diving
Snorkeling
Boat Excursions
Interests
Active & Adventure
Beach
Holiday
Summer Getaways
Reviews for Mount Cinnamon
---
We were not disappointed by Mount Cinnamon, our room had an incredible view and was spacious and clean, you do have to walk uphill to rooms and apartments, but good for fitness! The staff were so very friendly and helpful and always smiling. The breakfasts delicious and complimentary. The walk down the beach through delightful gardens was heaven and the beach cabbana (Savvys) was fun, same helpful smiling staff and good menu. The beach was spotless and the sea warm and turquoise. The dive school was next door and a short walk down the beach was a casual bar and restaurant called Umbrellas. There's another public beach the other way Morne Rouge round the corner which is easily walkable if you want variety, with a cool bar called La Plywood Bar. There were apartments being built next door, bit of noise during week days,but it didn't bother us and won't last very long. Next time we go we'll hire a car as so many things to do (though roads small and wiggly), but cheaper than hiring taxis everytime you want to go anywhere, though the no.1 bus is useful, we had a ride back from a delicious meal in St Georges with lots of school children, it was great. The supermarket and shopping mall was a 10 minute walk away. Grenada is still so unspoilt.
---
It only took one day and the staff was greeting by name at breakfast and recommending entrees! And because they work an 8 hour shift lunch at the Beach Cabana was a friendly and helpful affair as well!
---
Great hotel for families. Lovely beach. Really friendly and helpful staff. Excellent food. All inclusive was great value. We went mainly for diving and the diving centre attached to the hotel is excellent. A great holiday.
---
We really enjoyed our week at MC and for the most part this was because of the fabulous beach facility (Savvys) the friendliness (and fun) provided by the team of MC staff and the service that they deliver. We loved Savvys - the appearance, feel, location, service and quality of food. The walk down from our villa was extremely pleasant through the little garden and onto the beach and took approx 4-5 mins. The walk back was slightly different in terms of ease and time and highlighted how much food and drink had been consumed!! There are vehicles available to transport you if necessary but it really isn't a problem. We were all inclusive and enjoyed the freedom that this allows, whilst the menu in the restaurants don't change an awful amount (there are themed nights and specials) it is made very clear that if you would like something particular that is not on the menu then you should just ask. We did do this on occasion (lobster Salad, Chicken Roti) and were never disappointed. The food is consistently very good. This isn't a 5 star hotel (and it doesn't market itself as one - it is a very good 4 star) the pool and pool area are not massive, (but Savvys and the beach make up for this in our opinion) the accommodation is very clean and in good working order but in some aspects a little dated. The staff definitely are 5 star though! They couldn't do enough to ensure that our stay was perfect. This was true of the whole team including the GM and Finance Director who took time out to ensure we were enjoying ourselves. Steffon and Shakira also stood out as being outstanding in what they do as well as excellent fun.
BertieEastAnglia - East Anglia
---
Mount Cinnamon resort and Beach club is a perfect little gem. Absolutely charming and super family friendly. The staff is top notch. Every single person we dealt with was helpful, kind , and a delight. I'd give them all 6 stars if I could. We stayed in Villa 1. 2 bedroom / 2 bath. A great location and absolutely adorable. It was clean and decorated delightfully! The beach was never crowded and perfect for the whole family to swim . We spent time playing ping pong, chess and croquet. Savvy's on the beach had tasty food and drinks. The hotel can line up anything you require. First time as a mom that I really felt like I got a vacation too! I look forward to a return visit!
---