Please select your dates to see prices:
---
Coral Reef Club in Saint James, Barbados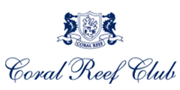 Centered on twelve acres of beautifully landscaped gardens on the calm west coast of Barbados, the family-owned and run Coral Reef Club is one of the finest and most tranquil resorts in the Caribbean. Following a major redevelopment that marked the genesis of new cottages with private plunge pools, this Small Luxury Hotels of the World member stands even more ready to receive guests with superlative accommodations, impeccable service, gourmet cuisine and hospitable comforts that are unique in the world today.
Spend your days splashing in the mosaic-tiled freshwater swimming pools, lingering over a Banks Beer in the bar, or working out the tension of daily life with acclaimed masseuse, Mathilde Scherr. Complimentary tennis clinics are available, and the resort is adjacent to the Folkstone Marine Park, which boasts the shipwrecked Stavronikita for experienced divers and an inshore reef of corals and sea lilies for snorkelers. Devotees of the waves can borrow a sunfish or Hobie Cat from the resort's own Water Sport Center, and golfers will enjoy access to the Sandy Lane Golf Course and the Robert Trent Jones Jr.-designed course at Royal Westmoreland.
Location of Coral Reef Club
Coral Reef Club
BB24017
Saint James, Barbados
Nearest Airport: BGI
Reviews for Coral Reef Club
---
We stayed in the only 4 bedroom villa for $3200 a night. We were not told the villa sits directly on the highway. Reservations for this villa have to be made by phone. The reservationists did not tell me about the traffic situation. We spent $15,000 to see/hear every bus and truck. We were awoken every morning by the trucks. Very poor management customer service as well. I have never experienced this at a luxury resort before. When we told management on the very first morning that no one should pay $3200 a night to hear/see such bad traffic... they acknowledged the villa sits on the highway but had to talk to the "board" about our concern. It took 3 attempts over the next 6 days to get any type of resolution... The final hotel offer was to only comp $400 off our total bill. The kitchen in the villa is very worn. The refrigerator is heavily scratched and cabinets need to be painted. The main area of the resort is lovely however. The restaurant staff are incredibly helpful and kind. The breakfast buffet is sad... reminds me of a Hampton Inn type breakfast. If you stay at this resort, ask for accommodations as close to the beach as possible. You can hear the traffic for quite a distance. We loved Barbados!! We will come again. However, I would never stay at the Coral Reef Club again. There are too many other wonderful resort options. I could never recommend this resort to my friends. Such a disappointment.
heidiashton - Westport, Connecticut
---
There can't be many hotels in the world that claim to be 5 star but do not have a television and likewise , a mini- bar,in your room. That was our first experience after we had checked in. Our next ,was to discover that our suite which was called "a superior suite" was far from superior .The decor was tired cottage style .The bathroom and fittings were hardly 21st century. We wondered what a lower category suite was like BUT soon discovered "superior" was the lower. Superior to what ,we wondered? How misleading! The other category was a "luxury suite". We argued for an upgrade to this and after a few days a vacancy occurred .Still no tv or mini bar but in a better position. This suite was only available for 4 nights and for our final 2 nights we were transferred to a cottage near to the beach. More spacious but hardly 5 star luxury. As for the rest of the hotel services we found the buffet breakfast to be below our expectations .We only dined once in the evening and that was far from a memorable experience. We visited the spa where my wife had a most unsatisfactory massage .She complained only to be told other guests had also complained about the masseuse. We were not charged. We encountered several guests who criticised the hotel's catering ,beach facilities and general attitude. We love Barbados and have stayed many times at the Sandy Lane and Royal Pavillion.We won't be rushing back to the Coral Reef club which is a shame as the location is excellent and the beach is good. Maybe one day after an extensive update it will stand out as a genuine 5 star experience but it is currently resting on its laurels and is very dependent on an aged clientel who are clearly satisfied with a somewhat "time warp" escape to the Caribbean.
raymondj276 - London, United Kingdom
---
5 yearsWe were 3 peoples and one chid of 5 years. Every thing were perfect, very friendly reception, very helpful and very efficient. We had a 16 hours flight with transit in Frankfurt and Tobago. We very appreciate this warm and efficient reception in the middle of the night.
jjborgstedt - Geneva, Switzerland
---
We are regular visitors and always impressed at the quality of the Club where yesterday's standard of excellence is never enough. The rooms are much more comfortable with improved bathrooms and lighter decor - waking up every morning to the green gardens and blue sea is a pleasure! Then on to a choice of breakfasts ranging from the calorie conscious selection to the full cholesterol version.Lunch in the high season Is a superb buffet. Dinner is usually a la carte although there is a barbecue on Thursdays and a buffet on Mondays. The staff are helpful and friendly although a couple of favourite stalwarts ( Walter and Trevor) are retiring this year after decades of making our holidays that not more special. After a week here the world is a happier place; the only trouble with a holiday here is that it has to end!
John G - London, United Kingdom
---
Popped in for a drink with my partner and was told to take off my vest top shirt as it was against the rules, so that I would sit in the bar topless as the sun went down rather that wearing a vest top. As others were sat in bikinis etc, terrible experience.
---