Please select your dates to see prices:
---
Caneel Bay in Saint John, US Virgin Islands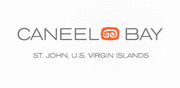 Amidst the verdant tropical landscape of the Virgin Islands National Park, Caneel Bay is a historic luxury resort on Saint John. Set on a 170-acre peninsula with seven spectacular beaches, this award-winning retreat prides itself on maintaining its pristine natural surroundings and drawing guests to connect with the breathtaking beauty all around. A stay at Caneel Bay is an opportunity to truly unplug - guest rooms are free of phones and televisions - and there are ample amenities designed to make the most of your time at this Caribbean island paradise. Accommodations are blissfully elegant in their ambiance and furnishings, boasting a definitely traditional Caribbean style blended with modern materials and comforts. Each guest space includes a mini bar, plush robes, and private terrace, and depending on your exact location, views vary from colorful gardens to azure ocean vistas. Toast to the beginning of a memorable experience with a complimentary island rum, and let yourself relinquish all your wordly cares. This is Caneel Bay.
The resort is readily equipped with a full fitness center, tennis courts and available lessons, and a sparkling outdoor pool - but you may just find yourself tempted to head straight out to one of the peninsula's gorgeous beaches. Catch a glimpse of sea turtles at Scott Beach, lay in the white sands of Turtle Bay Beach, romance for an afternoon at Honeymoon Beach, and duck over to Paradise Beach for a quiet moment of calm. The popular Caneel Bay Beach is the site for a host of water sports, including sunfish sailing, sea kayaking, paddleboarding, and snorkeling. For additional options, arrange a fishing charter, day trip to the British Virgin Islands, or sunset cocktail cruise. For a casual open-air dining experience during the day, visit Caneel Beach Terrace or Caneel Beach Bar & Grill, and for an enchanting gourmet dinner, head to Turtle Bay Estate House or ZoZo's at the Sugar Mill, which is perched atop the resort's 18th-century sugar mill ruins. With endless expanses of crystalline sea, idyllic beaches, and tropical vegetation around you at every moment, relish in the incredible experience that is Caneel Bay.
Location of Caneel Bay
Caneel Bay
P.O. Box 720
00831-0720
Saint John, US Virgin Islands
Nearest Airport: STT
Amenities for Caneel Bay
General Information
166 Guest Rooms
Connecting/Adjoining Rooms
Non-Smoking Rooms
Dining
Bar
Room Service
Coffee Shop
4 Restaurants
Waterfront Dining
On-Site Amenities
Beauty Salon
Concierge
Spa Services
Hiking Trails
Laundry Service
Gift Shop
Fitness Center
Tennis Courts
Car Rental
Outdoor Spa Treatments
Wedding Planning Services
In-Room Amenities
Private Patios or Balconies
Turndown Service
Air Conditioning
Ceiling Fans
In-Room Safes
Mini Bar
No Televisions or Telephones
Iron/Ironing Boards
Coffee & Tea Facilities
Luxury Bath Amenities
Work Desks
Bathrobes & Slippers
Complimentary WiFi
Activities
Fishing
Kayaking
Sailing
Tennis
Scuba Diving
Snorkeling
Basketball
Fitness Classes
Paddleboarding
Business
Business Center/Services
Meeting Rooms
Family
Babysitting
Kids Club
Baby Bath Amenities
Baby Amenities
Nearby
Shopping
Restaurants
National Park
Interests
Beach
Eco Friendly Luxury Vacations
Family
Kids' Club
Reviews for Caneel Bay
---
I've stayed at Caneel annually for over 10 years, and I hate to see the damage inflicted by hurricanes Irma and Maria. What was once and absolutely beautiful, quiet and laid back resort is now destroyed. We always stayed on Scott Beach and enjoyed walking out our door right onto the beach, pulling up a recliner and spending a nice quiet day in one of the most beautiful places on earth. My last time at Caneel was just a few weeks before Hurricane Irma and I'm really hoping that the pictures I took won't be the last ones I ever take there. Hopefully a new lease on the property can be worked out and the resort rebuilt in the same low-key, laid back style.
S_M_Healey - Woodcliff Lake, New Jersey
---
This resort was nothing short of spectacular with its 5 beaches and access to 2 others all within walking distance and beautiful landscape with donkeys and deer freely roaming around. It looked like a scene out of Jurassic Park minus the dinosaurs! There is a transfer that will pick you up from the airport (they have their own office there to greet you for check in that serves drinks and cookies) and a boat to pick you up from St. Thomas that will take you to the resort and back to St Thomas when you leave, again with a transfer van. We had one of the ocean front rooms which was very quiet inside but could use some TLC (the dresser drawers would not close). We spent one day in Trunk Bay as it was easy to get a taxi to and from the hotel to the beach for $10.00 one way. Totally worth it to let someone else worry about the driving as the road we took had no shoulder and was flanked on one side by a cliff. The Caneel Bay beaches were not busy and you were provided chairs and free snorkeling gear that you can keep with you for the duration of your stay. This is a nice convenience as you don't have to check out and check in the snorkeling gear each time you want to use it. They had other equipment you could take advantage of but we stuck to snorkeling. There was a big corporate group at the hotel the first part of the week, but the resort did not seem busy at all. It was easy to a get a table at the Caneel Bay Grill that had great sandwiches and probably the best pizza I have ever had. We were a little disappointed that the balcony level that overlooks the ocean was only open one night during our stay. One night we ate at ZoZo's on the resort grounds and is was superb. I ordered the Fresh Papperdelle. It was delicious and while my husband ordered something else he wished he had ordered the Papperdelle after tasting it. Dinner was reasonably priced but we also ordered wine so our check was over $120.00. If you wish to eat at ZoZo's make reservations as soon as you check in as you will want to be able to get a table during your stay. Now, for what I did not like about our stay. The breakfast buffet is great with a variety of choices and was included in our room rate. However, our very first day at breakfast our waitress who served us coffee was very slow. We finally got up to leave and as we started to walk out of the dining area she started yelling at us to sign our check. Remember, the breakfast was included in our room rate, so I am not sure why she had to make a scene. I did mention it to the front desk when I went up to ask them a question after breakfast and got an apology, so hopefully that does not happen to any other unsuspecting guests who are not skipping out on a bill. Also, the wait staff spent the whole morning chasing off birds. Being on an island, I did not mind the birds. I minded when the wait staff was swatting at them with their towels. We checked out the bar a couple of nights. However, one night at the bar the bartender ignored us the entire time to talk to "friends" she had made that sounded like they were repeat customers. However, you have to try their signature cocktails. I don't think there was one we did not try and they were all equally good. Finally, we did see that someone else posted to Trip Advisor that they saw roaches in their rooms. This was true for us as well. I am sure they spray for bugs constantly (I was not bit by any mosquitoes) but maybe there is more they can do to keep the roaches out. Again, I understand we are on an island, so that is why it is not going to affect my rating for this resort. I can only be so lucky to visit this resort again. It was paradise!
brixton456 - Indianapolis, Indiana
---
This was the Most amazing place!! I've stayed there twice and there's no place on earth I'd rather be!! I was there the yr before the hurricane that destroyed most of the island !!! But this peaceful nature filled paradise takes your breath away. And snorkeling is fabulous! This resort is a different kind of comfort. No frills. All homey natural comfort with friendly service and absolutely beautiful scenery..it has several beautiful beaches! If your looking for relaxation and crystal blue beaches, this is a must !! St. John is the most friendliest beautiful island you'll ever see!! I can't wait to go back!!
mollykapoo - Lewiston, Maine
---
Beautiful place, best trip we have every made. Wonderful beaches an service. Yummy breakfast. Friendly staff. Hope it is again a paradise. Would love to go back. We were getting ready for a visit when storms move in.
Vicky38401 - Columbia, Tennessee
---
Can't get over the beauty of the property. Lush, green, full of wildlife and the beaches were as pretty as I have ever seen. The staff were so nice and we absolutely loved our stay. We have recommended it to everyone we know!!
---