Please select your dates to see prices:
---
Carlisle Bay in Saint Mary, Antigua and Barbuda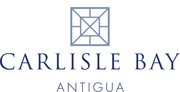 Carlisle Bay Resort's take on a Caribbean retreat is decidedly sophisticated, where plantation shutters highlight modern décor in a muted color palette of sage, gray and white. The ambiance is discreet enough for royalty – count Camilla Parker Bowles among recent guests – and a haven for exploration via sailboat or yacht. Three nearby Royal Yachting Association courses offer a prime opportunity to strengthen your captaining skills, and an endless network of coves and lagoons invites lazy afternoons of champagne cruises.
Location of Carlisle Bay
Carlisle Bay
Old Road
Saint Mary, Antigua and Barbuda
Nearest Airport: ANU
Amenities for Carlisle Bay
General Information
82 Suites
Connecting/Adjoining Rooms
Ecologically Sustainable Practices
Handicap Accessible Rooms
Handicap Accessible Facilities
Dining
4 Bars
Outdoor Dining
2 Restaurants
24-Hour Room Service
Room Service
4 Restaurants
Afternoon Tea
Oceanfront Dining
On-Site Amenities
Beauty Salon
Spa on Property
Spa Services
Laundry Service
Library
Gift Shop
Fitness Center
Private Beach
Screening Room
Cell Phone Rental
Complimentary Self-Parking
Garden
Multilingual Staff
Boutique
Outdoor Pool
Tennis Courts
24-Hour Front Desk
Limousine Service
Music & Movie Library
Beach Access
Car Rental
Laundry Facilities
Beach Amenities
In-Room Spa Services
Complimentary WiFi
Wedding Planning Services
In-Room Amenities
Private Patios or Balconies
Turndown Service
Air Conditioning
CD Players
Ceiling Fans
Direct Dial Telephones
DVD Players
Hair Dryers
In-Room Safes
Mini Bar
Satellite Television
Iron/Ironing Boards
Luxury Linens
Coffee & Tea Facilities
Luxury Bath Amenities
Bottled Water
Work Desks
Bathrobes & Slippers
Complimentary WiFi
Activities
Bicycling
Fishing
Hiking
Kayaking
Sailing
Tennis
Water Skiing
Windsurfing
Pilates
Scuba Diving
Snorkeling
Yoga
Boogie Boarding
Boat Excursions
Basketball
Surfing
Volleyball
Family
Cribs
Babysitting
Kids Club
Playground
Rollaway Beds
Nearby
Shopping
Casinos
Golf
Interests
Beach
Family
Summer Getaways
Reviews for Carlisle Bay
---
Carlisle Bay has a lovely setting on the south side of the island on a curved beach one end of which is shared with a neighborhood. The compact grounds are lush. The common areas are beautiful, especially the entry area that features koi-filled pools and an enormous, high-ceilinged lobby, the open-sided Indigo on the Beach restaurant where breakfast is served and the take-a-book/leave-a-book library, which has modern shelving with LED-lights that change color. The staff is very warm and friendly. The Bay Suites are simply stunning. They're huge, with a living room, elevated sleeping area, extra-large bathroom with a dual sink, deep bath and a shower room that has a window. The balcony (or terrace) has two chairs, a table and a daybed. The décor is attractive, as shown on the website. Nice touches are a refrigerator with complimentary drinks (although not sparking water) and bug spray. Unfortunately, the bug spray is needed. We used it and were still bitten many times by tiny sand flies. The sand is not pure white, which may be why the warm water is not as blue or as clear as I had hoped it would be. I couldn't see my feet. That was disappointing. However, it's very calm, which is nice. The very large pool is divided into two rounded sections, one shallow and one deep. It's spectacular at night, when it's illuminated and you can float while enjoying the stars. Breakfast is very good. It includes hot dishes, fruit, pastries, smoothies and espresso-based drinks. We skipped lunch, which was easy after having a large breakfast, afternoon tea (served on the beach from china cups!) and a cooler of cold water delivered to the beach lounges. We liked East, the indoor Asian restaurant, and OTTIMO, the casual outdoor poolside spot better than Indigo on the Beach, which does not have many choices for vegetarians. But no matter where you choose, dinner is expensive. Note that not every dinning option is open every day. There are no restaurants one can walk to from the property. It's a shame that there are no water taxis to Nelson's Dockyard, which is worth a visit, but takes a while to reach by a not inexpensive taxi ride. I think Carlisle Bay is a best for a relatively short stay to mark a special occasion, unless money is no object and you are completely happy staying in one place for many days.
---
You absolutely cannot go wrong staying at this resort or the island of Antigua!!! We stayed there for a week and this our 3rd time to stay here. The food is wonderful....every single meal. And they use their own fresh, home grown veggies, fruits and herbs so it's extra flavorful. The rooms are very spacious and clean with 2 sinks which is nice. Plenty of storage for personal belongings, clothes etc. I honestly can't think of anything negative about this place!! The thing that makes this place so great is the staff. Vaughn was so welcoming to us the first time we visited that we came back the next year & stayed 2 weeks!! We have traveled a lot in the Caribbean and do a lot of the water sports; kayaking, hobbie cat sailing, and stand up paddle boards. The staff is the BEST at the water sports of any resorts we stay at. Lenny, Prince, Marvin, Garfield and Cleave are so helpful. They help you every time you take equipment out or return it. Other resorts we have been to don't do this, they just sit there and look at you and make you move it yourself. They are very friendly and laugh a lot. The management team here has really done a good job at hiring personable, motivated, kind, and of good character help. (You are perfectly safe on this island!, We go for long walks off property and are totally safe.) The guys at the front desk Nyron, Tony Bennett (really his name) and Michael in guest services are wonderful. They stand up and greet you every time you walk in and they remember your name. The grounds are beautiful!! Elliot helps do the gardening and is a wonderful person, very hard worker and knowledgeable. One of the coolest things about this resort is the beach and pool. Pool is huge and very clean and warm. They bring you drinks and food (salads, wraps, wood fire pizza) poolside & beach. The help at the beach Okera, Opio & Reba, Keresin at the restaurants are great and so are the others. They keep it clean,you can find chairs easily and they bring you fresh fruit kabobs, punch drinks, ice pops and coolers with water bottles on ice!! Afternoon tea everyday is awesome!!! Hot tea with a nice snack every day!!! This place is one class act!! Can't rate it high enough....we will definitely come back again!!! Also, go eat at OJ's and Jaque'O's for supper!! Very cool places with great food!! By the way, the beach is one of the nicest we've stayed at!! Beautiful, clear water, warm and the calmest on the island but yet you can still hobie cat easily. Website won't let us rate service, cleanliness and value. For us, it's a 5 star on everything!!
Mike Mary Jo W - Dodge City, Kansas
---
I have visited many tropical islands throughout the world. Stayed in 5 star hotels and beach huts, to everything in between. This hotel baffles me, and so do the professional reviews. The hotel is in a very odd location--- being in the 1% of Anitgua that is very poor. A few hundred yards to the left or right is beautiful. I am very surprised not a single person mentions this. They should invest in the neighborhood that serves them, and I suspect they do not. Once you get through the gated entrance and metal links fence that surrounds it, you are tucked away in peace and serenity. Contrary to most reviews, during my stay the first week of April, the water was clear and NOT murky. However, you will not find the famous Antigua turquoise colors. You need to go to west or north beaches for that. Still very pretty. I usually do not give such blunt reviews, though the food was terrible; irrespective of the price. We dined at the asian, indigo, beach dinner and room service. Other than breakfast which was good and adequate, I cannot even rate any meal as fair. Yes, it is that bad. I complained twice, and then just stopped- I didnt want to be negative on my trip, and since it wasnt just one meal, I suspect they know they have a problem. Simple things such as ice cream and a grilled fish was truly inedible. The pool area is boring. No towels easily found. Not integrated with the surrounding gardens. No views of the ocean. At these prices, they should have heated water. Too chilly just to float. Refreshing for a swim, but startling for a morning dip. Not expected in the Caribbean at these prices. They should also have a seperate kids pool-- for both the quietness of the adults and safety of the children to have shallow waters. There is plenty of space for this, and required for a hotel that also caters to families. The rooms are perfectly maintained, albeit sloppily minimally designed. Not a single area rug anywhere-- not even a small one for the bathroom. Just the same cold tile from the entrance to the bed to the shower. The beach is impeccably maintained, though they could use new hammocks. The lobby sorely needs updating. It is like a tropical airport hangar. No warmth, and never utilized by anyone. Why bother having bars in the lobby. Hardly staffed, dark and sadly empty. Again, cheap tiles without any break in design throughout the entire area-- and it is a large space which makes it even worst. At the prices, I cannot recommend this to anyone. And if you go, have the breakfast and eat elsewhere, though not easy for dinner in this remote and shabby location. I felt safe everywhere on the island, but I would hesitate to even take a short stroll outside the hotel's gates, and wouldn't think about it after dark. C'mon Carlisle, don't rest on your laurels, treat your staff better, invest back in the hotel and community and you could have something special.
LiquidAh - Greenwich, Connecticut
---
Just back from our 6th visit here. It is a fantastic hotel and suits us completely.BUT..... Good bits. Staff. Exceptional everywhere. Cleanliness- exceptional Things to do. There is enough. Some very nice touches, complimentary options,afternoon tea, beach service and so on. Food very good. Not so good bits. It's time for some small tweaks-all returning guests say the same. We met a few in passing. Our suggestions would be-change the decor at East and brighten it up and have a sushi bar. The food is world class but the ambience now outdated. Ottimo and Jetty Grill need new impetus. Rooms whilst lovely and immaculate, it's time to refresh them. Gym. Needs new kit. At the end of the beach by the water sports perhaps consider a shuffleboard court or petange pitch. Kids club-Whilst it is good that the hotel let guests decide on participation in all that's offered, we felt that for some kids encouragement to join in could get more kids involved especially those who are a little shy. The crew blue team were outstanding. Beach volleyball court never used. Make it a regular fixture at 4.30 perhaps it could be a good end to the day and happy hour at the jetty bar after at sundown. Older kids need a games room there is room at the gym site. Table football , pool, ping pong and the like. All of the above can be achieved in a really classy way, this is a high end Hotel and it should stay that way, but it needs someone to give fresh ideas and ask for guest feedback by form perhaps on departure. It's expensive, very. Is it value for money still? I'm not sure it is at the moment but it wouldn't take much to wash that negative thought away. I'm undecided as to whether this was our last visit.....some changes may convince me to go back for sure.
---
This is our first time here. We usually to to Caneel Bay at St. John USVI. However, due to the back to back hurricanes, that place is destroyed. We were looking for a resort that has a nice beach where we could snorkle on the beach. Property - In general, the grounds and the property are much smaller than Caneel Bay. However, they have maintained it very well. They tons of tennis courts. The fitness center is superb! Restaurants - Italian, Main and the Grill. I thought the food offered here are better than Caneel Bay. Service - their service is excellent. They don't nickel and dime you too much. For instance, breakfast buffet is included. The snacks in the room are also free. The people that are working here are very nice and cordial. Beach - This is my main complaint about this place. First, they only have one beach. Second, the beach is not that clear. You can't see the bottom. We snorkeled but couldn't see any sea life. All we saw was mud and seaweed. Snorkeling at the reef - it was just okay. It was also full of current. Scuba - we saw more snorkeling at Caneel Bay beaches than scuba diving here. I wouldn't waste the money.
---