Please select your dates to see prices:
---
Sugar Ridge in Saint Mary, Antigua and Barbuda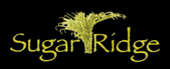 Sun-kissed skies, cool ocean breezes and sweeping views of Antigua's west coast welcome you to luxurious Sugar Ridge. Perched on a hillside overlooking golden beaches, this boutique hotel blends sleek modern style with tropical Caribbean leisure. Spacious rooms are bright and airy and open through double doors to private verandas. Breathe in the fresh island air, stretch out on the daybed, and take a dip in your private plunge pool to cool off in the afternoon sun. Back in your room, plush four-poster beds offer complete comfort, while state-of-the-art systems provide all the entertainment you could need. At Sugar Ridge every day is truly this amazing, and is yours to enjoy.
Start your day with a visit to the spa, and leave feeling rejuvenated and ready to explore. Make your way down to soft golden beaches and find the perfect place to stretch out under the sun. Dive into crystalline waters and snorkel, kayak, and windsurf well into the afternoon. At Jolly Harbor Marina, take out a boat and enjoy a fabulous diving excursion, stopping at vibrant reefs and incredible wrecks, or head out on the open ocean for a day of deep sea fishing. Sail around the coast for a peaceful sightseeing trip on the water, or view the island in its entirety from high above on a helicopter tour. Hike across the island to the centuries-old Fort George and Fort Barrington, or take an amazing Antigua rainforest canopy tour that is sure to be a thrill. After a day spent enjoying the island and the sea, return to Sugar Ridge for the perfect dinner at Carmichael's. Sit down to a scintillating seasonal fusion menu and relax away the night as you gaze out over the coast and watch the sun set brilliantly beyond the horizon.
Location of Sugar Ridge
Sugar Ridge
PO Box 153
Saint Mary, Antigua and Barbuda
Nearest Airport: ANU
Amenities for Sugar Ridge
General Information
Connecting/Adjoining Rooms
Dining
Outdoor Dining
2 Restaurants
2 Bars
On-Site Amenities
Beauty Salon
Shuttle Service
Spa on Property
Fitness Center
WiFi
Live Entertainment
2 Outdoor Pools
In-Room Amenities
Air Conditioning
Bathrobes
Ceiling Fans
Hair Dryers
In-Room Safes
iPod Docks
Iron/Ironing Boards
Private Verandas
Flat-Screen Televisions
Luxury Linens
Coffee & Tea Facilities
Mini Refrigerators
Nearby
Shopping
Restaurants
Golf
Beaches
Marina
Reviews for Sugar Ridge
---
We recently returned from our vacation at the Sugar Ridge due to Aveda Pure Privilege, which means we had three free nights stay due to points from Aveda and we stayed an additional three nights for which we paid. Positive thoughts: Pretty and spacious rooms with beautiful views, some cheerful and friendly staff (Yvonne at the pool towel stand, the woman who works at the pool bar, and housekeeping staff are upbeat and welcoming each day) and a great pool area. The hotel is somewhat secluded so the setting is very peaceful and with beautiful views of the ocean and the mountains. Carmichaels, the restaurant on top of the resort, offers beautiful views and a decent, albeit very overpriced, dining experience. The manager is very friendly and welcoming. The housekeeping staff did an excellent job each day cleaning our room. Vorn, the resident hike guide, was amazing and we did three hikes with him during our stay. Negative comments: Overpriced food in small portions, unfriendly, nonchalant, and unhelpful staff in the reception and Sugar Club restaurant, and horrible experience at the spa. We received complimentary massages at the Aveda spa and it was a terrible experience. I am very familiar with Aveda and other spa experiences and this spa was inconsistent with Aveda's philosophy on well being I felt as though I was being smacked, jolted, and manhandled during my massage. When I complained about her roughness, my "masseuse" firmly reminded me that this was a "complimentary" massage and that she will provide the massage as she saw fit. Our facials were similarly rough and not at all relaxing. She expected a tip at the end even though we felt that she did not deserve it. Breakfast was included with our stay and the portions were stingy. Ask for breakfast potatoes with your eggs and you will either get 10 potatoes or none at all (despite repeatedly asking your server for them). Order ice cream for dessert after dinner and you will receive one tablespoon sized scoop that will cost you US$8.00. Make sure to carefully review every bill as we were overcharged on every bill at the Sugar Club Restaurant (e.g. charged for two steaks during 2 for 1 steak night, charged US$32.00 for a US$22.00 dish, charged for alcoholic drinks when none were ordered, etc.). We were also charged for the "complimentary" massages at the spa and had to have that corrected as well. When we checked out, we discovered that we were charged US$40.00 for the pool towels even though we returned our pool towel passes. We felt that the resort attempted to make additional money at every chance it can. In addition, beware of the automatic 10% "service charge" for everything, This is essentially a gratuity even though the staff vaguely claims that it is a "hotel service charge." We found the staff constantly expecting additional gratuities without earning it. You are charged a whopping US$20.00 gratuity each night of your stay in your room so I do not recommend leaving an additional tip for housekeeping upon your departure. Accordingly, I do not recommend the Sugar Ridge Resort as I am sure there are other resorts that offer more relaxing experiences and employ and train their staff in a manner appropriate for a vacation destination.
---
We chose this hotel for a spring holiday, needing some sun. Most things about it are quite nice--the rooms themselves are well appointed and comfortable, the views are quite stunning, and the food in the restaurants was tasty and well-prepared, as a rule. We met several staff members who went the extra mile and were quite engaging, so no complaints there. We were, however, unpleasantly surprised by a couple of things, and thought it only fair to warn others if these things were important to them. First, we chose the hotel because it had individual plunge pools (that's the room type we booked.) It was very disappointing to find that, although the pool looked inviting, the design was such that it was almost completely in shade all day, so it consequently was miserably cold---we didn't use it at all. If this is important to you, beware! Also, if you don't like climbing up and down steep hills, this may not the be place for you. The stroll down the hill was perfectly fine, but it is very steep going back up, particularly if you want to go to the restaurant or pool all the way at the top. Yes, there are transport carts you can call, but in our experience, this always took a LONG time, which got annoying. If you try to find your way up to the restaurant at the top, and decide to go via the path (not the road) after dark, BRING A FLASHLIGHT! It's not lit, and is a bit dangerous if you can't see where you're going. We found getting there very stressful, with broken steps and rocks along the path---you really need to be able to see to go that way. As this was a while ago, perhaps they've added some lights---I hope so; it seemed like an accident waiting to happen. My last word of warning is, if you're accustomed to being close enough to walk out onto the beach, you may find this frustrating, as that is not possible. You have to go to the beaches via shuttle (driven by a wonderful guy, in our experience), so you have to plan to go on their schedule, not your own. These few things sort of ruined the holiday for us---as I said, your expectations and needs may be different and you may love it--I hope so. Just know what you're booking before you go, ok? One last note: the pool at the top of the resort (by the restaurant) is a gorgeous little oasis--very small, but quite tranquil most days, and definitely worth investigating.
ksott - London, United Kingdom
---
Just returned from a week long trip to beautiful Antigua and I stayed at the lovely Sugar Ridge Hotel. It's an interesting site with self contained rooms located in the hills (four rooms per unit of accommodation). The higher the room the better the view of the sea. (NB room 25 has stunning sunsets!) Rooms were well appointed and of a very good size. Attractive, modern and very comfortable.  In order to access the rooms there are very steep concrete stairs or pathways. The shuttle service provides an alternative route but either way bring suitable/walking shoes (Heels will be hazardous)! The hotel is nestled in the hills near Jolly Harbour and is further out from the main Jolly beach strip. However, the beach is accessible via the hotel's complimentary shuttle service to 2 local beaches (Valley Church andTurners). My preference was Valley Church beach it was stunning, beautiful and very busy as it attracted cruise ship passengers. But by 3pm the beach was far less busy - almost deserted! The hotel is approximately 5 miles away from St. John's so the capital was accessible via taxi or by local bus (number 22 or 20 from outside the hotel). The bus was easy enough and provided a taste of the real Antigua. During the week there were some good entertainment in the evening (Calypso and Steel bands). Staff were friendly and was happy to go the extra mile to help. Shuttle drivers (Jervon & Cartwright) were efficient. Reception staff were always professional (Nafuna and Cherrisa). Service at breakfast was ok and the supervisor was very attentive. After having all inclusive on my first night, I decided to stick to the BB option as the food was not as good as other hotels that I've experienced across the Caribbean. This was probably the only negative about the hotel. The Sugar Ridge is a Hotel for those wanting a quiet break - whether honeymooners, solo travellers or families. I had a relaxing time and I was able to unwind and forget about work and home...
---
Stayed in Room 19. Would recommend not staying in room 30 and upwards as there if a multi storey building going up obscuring your view. There was a visiting yogi there the week we stayed so we enjoyed twice daily yoga in the fabulous new Yoga shed which is on an elevated platform above the resort with stunning views of the bay. Carlene at the pool bar is a great character and mixes a mean cocktail. Carmichael's Restaurant food is very much better than the regular restaurant offering but pricey. The food in the general dinning room is disappointing, unnecessarily complicated and generally bland. Didn't use the spa but fellow guests complained about not being able to get a booking. Nice rooms, very comfortable bed. Staff are exceptionally helpful and friendly. I found the noise from the road a nuisance when sitting on the balcony - it didn't bother my husband.
---
Having just come back from Antigua.I cannot say enough about the sugar ridge resort.Everything about this resort was great.From the staff to the facilities.We went to the beach every day in a shuttle provided by the hotel.Some of the staff from Carly at the bar,Rose in the dining room,and Glendon who drove the beach shuttle are the people that you want to go back to the resort for.
christ093 - Mississauga, Canada
---