Please select your dates to see prices:
---
Sugar Ridge in Saint Mary, Antigua and Barbuda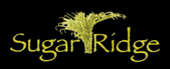 Sun-kissed skies, cool ocean breezes and sweeping views of Antigua's west coast welcome you to luxurious Sugar Ridge. Perched on a hillside overlooking golden beaches, this boutique hotel blends sleek modern style with tropical Caribbean leisure. Spacious rooms are bright and airy and open through double doors to private verandas. Breathe in the fresh island air, stretch out on the daybed, and take a dip in your private plunge pool to cool off in the afternoon sun. Back in your room, plush four-poster beds offer complete comfort, while state-of-the-art systems provide all the entertainment you could need. At Sugar Ridge every day is truly this amazing, and is yours to enjoy.
Start your day with a visit to the spa, and leave feeling rejuvenated and ready to explore. Make your way down to soft golden beaches and find the perfect place to stretch out under the sun. Dive into crystalline waters and snorkel, kayak, and windsurf well into the afternoon. At Jolly Harbor Marina, take out a boat and enjoy a fabulous diving excursion, stopping at vibrant reefs and incredible wrecks, or head out on the open ocean for a day of deep sea fishing. Sail around the coast for a peaceful sightseeing trip on the water, or view the island in its entirety from high above on a helicopter tour. Hike across the island to the centuries-old Fort George and Fort Barrington, or take an amazing Antigua rainforest canopy tour that is sure to be a thrill. After a day spent enjoying the island and the sea, return to Sugar Ridge for the perfect dinner at Carmichael's. Sit down to a scintillating seasonal fusion menu and relax away the night as you gaze out over the coast and watch the sun set brilliantly beyond the horizon.
Location of Sugar Ridge
Sugar Ridge
PO Box 153
Saint Mary, Antigua and Barbuda
Nearest Airport: ANU
Amenities for Sugar Ridge
General Information
Connecting/Adjoining Rooms
Dining
Outdoor Dining
2 Restaurants
2 Bars
On-Site Amenities
Beauty Salon
Shuttle Service
Spa on Property
Fitness Center
WiFi
Live Entertainment
2 Outdoor Pools
In-Room Amenities
Air Conditioning
Bathrobes
Ceiling Fans
Hair Dryers
In-Room Safes
iPod Docks
Iron/Ironing Boards
Private Verandas
Flat-Screen Televisions
Luxury Linens
Coffee & Tea Facilities
Mini Refrigerators
Nearby
Shopping
Restaurants
Golf
Beaches
Marina
Reviews for Sugar Ridge
---
We had an incredible time at Sugar Ridge! The staff was friendly, always greeting us promptly and with a smile. The property/rooms were clean, quiet and well-appointed. Food was yummy (we loved the grilled ham & cheese with fries at the pool bar)...and the rum punch served upon arrival became our "drink of choice" for the rest of the trip. Massages at the Aveda spa were amazing too! The resort is within walking distance to two beaches and Jolly Harbour. Of course, the views of Antigua adds to experience at Sugar Ridge resort. We had so much fun! We are already talking about a return trip!
iugirl89 - Clearwater, Florida
---
We only visited Sugar Ridge. We dined there three times for breakfast & one time for dinner at Carmichael's. We also rented a car from their facility. The entire staff was more than friendly. The food was the best quality we found around Jolly Harbour. The grounds were immaculate and the restaurants were spotless.
---
The rooms were nice and clean. The view we had from our room was nice. We did request a room with a plunge pool but one was not available when we were checking in and the one that was just becoming available didn't have a good view so we went back to the room with we originally were given. There are steps to get to most of the rooms. I repeat THERE ARE STEPS. Our room was 94 steep steps from the entrance. There is a shuttle, but you may have to wait a little to use it. My one real criticism is the staff are kinda unforgiving and some were not very helpful. When we went to go checkout it turned out that all the Bills in the Sugar Club restaurant were in USD even though all the food was listed in EC. When i asked at checkout what she thought about my $13 US tip for a $15 meal, She just shrugged her shoulders. To protect yourself from this type of overly unforgiving abusive power, I suggest you not TIP. I repeat DO NOT TIP! There is a service charge fee included in the price of things Island wide. Do not make my mistake. The hotel may not like to hear that, but it's better than getting shrugged at. If you feel like tipping make sure you write in ED or USD next to the amount you think your tipping.
---
We were greeted with a lovely rum punch and a friendly smile from reception. We were shown to our room within minutes. We did have 47 steps to climb to our room. We were a little disappointed at the size as we thought being a deluxe room there would be more space. The photos were deceiving! We also thought it would have more secluded las they said that in the hotel review, in fact we had people walking past our room frequently. The food was good, however, service was inconsistent, sometimes we were served the correct order with a smile other times we didn't get what we ordered and the staff acted as they didn't want to be there. This is a shame as this could be a lovely, friendly hotel. Transport to the beaches were spot on, never had to wait more than 5 minutes and took us to our preferred beach every time even though there are set days to go to certain beaches. Well done guys, sorry did get your names. The pool areas were always quiet, which we loved and we had an amazing lovely lady look after us. Cynthia knew are names, knew what we drank and knew when we wanted them, we never had to ask. She even made sure we were topped up with water. She is a real asset to the hotel and I hope she gets the recognition she derseves. She was the main reason we stayed by the pools. A very jolly, care free lady who brightened everyone's day. The overall holiday experience was mediocre, it could be a fantastic place to stay but a few things let it down. The main one being the early evening closers. They had excellent bands, singers, however, they started early and finished early. Once they finished, there wasn't any other back ground music and staff were clearing everything away. You left by 10 you were in the way as they all wanted to go home. This isn't how clientele should feel. Positives, Cynthia and my facial, the best I've ever had, well done ladies, you two made my holiday experience worth while
Debbie L - West Sussex, United Kingdom
---
Beautiful veranda with loud road noise. Gracious and helpful staff; poor management. Broken TV. Leaky plumbing. Room unclean upon arrival. Difficult beach access with resort transport to and fro on a schedule built for staff, not vacationers: you can't get transport back to the resort if you would like to see the sunset - and who doesn't want to watch the sunset from the beach? Would not recommend this resort.
---