Please select your dates to see prices:
---
Hastings House Country House Hotel in Salt Spring Island, British Columbia, Canada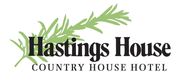 Hastings House Country House Hotel is a small luxury country resort, spa and restaurant sitting on 22 acres on the waterfront of Ganges Harbour, Salt Spring Island, British Columbia. Explore British Columbia's natural beauty, Salt Spring's mild climate and the warmth and creativity of its people.
Enjoy luxury lodging in one of our Suites, Cottages or Manor Houses. Each of our accommodations offer tranquilizing ocean views or views of the surrounding gardens or harbor. The Fine Dining Room and the Bistro are 2 of the best dining options on Salt Spring Island. Breakfast and afternoon tea are offered to all in-house guests and in the evening, our restaurants cater to our in-house guests and locals, alike. Each boasting their own charm, welcomes you to experience the finest of culinary delights, all while featuring one of the most extensive wine lists in Western Canada. There is a little boutique Spa on site, nestled among cedar trees and lovingly tended gardens. Wellspring Spa is housed in a cozy, cedar-clad barn reconstructed when the farm became a hotel. Expert massage and spa treatments are performed by professional, licensed and exceptionally trained spa therapists.
Location of Hastings House Country House Hotel
Hastings House Country House Hotel
160 Upper Ganges Road
V8K 2S2
Salt Spring Island, British Columbia, Canada
Nearest Airport: YYJ
Amenities for Hastings House Country House Hotel
General Information
18 Guest Rooms and Suites
On-Site Amenities
Spa Services
Gardens
In-Room Amenities
Turndown Service
Fireplaces
Hair Dryers
Fully-Equipped Kitchen
Iron/Ironing Boards
Luxury Bath Amenities
Mini Refrigerators
Activities
Wellness Programs
Interests
Inns
Spa & Wellness
Reviews for Hastings House Country House Hotel
---
A Beautiful Spot. We stayed for two night and had a really lovely time. The hotel is well situated and beautiful grounds, quiet and relaxing dotted with colorful wildflowers over looking the harbor. The restaurants (especially the Bistro) are fabulous. I think the more formal dinning room is over priced but in general I don't love a pre fixed menu. Stick to the Bistro. Breakfast is yummy but very very slow and the morning and the wait staff seems all together oblivious. It's all ok in the end but Breakfast feels like it's happening by accident. Leave extra time in the morning as an hour can easily be eaten up by the slow paced service. The rooms over all were very nice. A little rustic but NOT "rustic chic" so that was slightly disappointing. On the website map it feels at tho the property is more spread out but many of the rooms are very close to each other and on top of each other- however it still feels private and quiet. Spacious rooms with very nice products the bathrooms large and moderns with walk in shower or tub. *Warning* if you are not great with stairs you want to stay in the main house area. To get to most of the rooms it's a hike up a serious fight of stairs and then some milling around on stone paths before you finally arrive at your door. If you drove then you can take the car from the upper parking lot near the rooms to the main area for dinning or tea. Over all very charming but remember its a "remote" island and while most other R and C properties are world class this has a very local sensibility and charm while maintaining solidly beautiful standards but not world class. I would send my mother or grandmother for sure.
Grant K - New York City, New York
---
The title doesn't tell all as this is a Very pleasant place to stay. The rooms could use an update but overall they are more than adequate. We had a lovely room suite overlooking the harbor. They are experiencing some staffing problems and this makes the experience less than it would be if this were not the case. The Bistro is over the top wonderful -- with seasonal dishes to fulfill anyone's wishes. The breakfast service was also very nice. They have a special dish every morning in addition to their menu. I think if it didn't have the Realis and Chateaux distinction that my expectations wouldn't have been so high. Keep in mind there are lots of stairs and uneven ground when you make your reservations. The staff in reception were very nice and anything mentioned to them was taken care of that day or the next. It is in a beautiful setting and my understanding is that this property is for sale. There are some "elders" in a field at the entrance that are worth a visit.
Teri F - Seattle, Washington
---
Hastings House is a lovely getaway. 20 min plane ride from Coal Harbour Van. The accommodations are fantastic and the food is over the top great. The gardens and surrounding property are beautiful. The staff are very friendly. Shout out to Arisa in the dining room. Thanks to all at Hastings House Hotel who made our 3 day getaway a very memorable one. And thank you also to Sharon.
lisa63Vancoouver - Vancoouver
---
Family dinner last Thursday night in the Bistro was the highlight of our visit to Salt Spring Island. Incomparable setting on a forested bluff overlooking Ganges Harbor below; classic English Country House which the founder, Mr. Hastings, built in 1937, modeled after his family home in Sussex, England. Think leaded windows, quietly elegant classic furnishings, rich woods, immaculate grounds & gardens. We arrived early and happened to meet Josh, the Head Gardener who manages this constantly evolving - completely organic - farm-to-table acreage estate to insure a steady bounty of healthy produce for the Kitchen and fresh flowers for the guest rooms. We then moved to the terrace overlooking the Harbor for cocktails & hors d'oeuvres while our server Brett talked us through the menu. Following another round of drinks, Brett announced that dinner was served so we adjourned to the newly re-modeled Bistro dining room to enjoy expertly prepared dishes from the Hastings House cookbook. Personal favorites included Swiss-born Chef Marcel's parmesean-crusted halibut ("simply divine"), and if they have the famous Salt Spring Lamb, don't miss it! Sadly, we stayed elsewhere as part of a wedding, but other guests who were staying there raved about the cottages & suites, and particularly liked getting their fresh baked "wake-up hamper" muffins in the mornings. Afterward, we all agreed: Hastings House is in a class by itself; a real treat to experience. If you can only visit, do so; but stay there if you can! Kudos to everyone involved!!!
hankschlapp - Seattle, Washington
---
We don't often stay at a Relais et Chateaux property but this was a special occasion so off to Ganges for two nights. The accommodation was very nice with private deck looking into Ganges Harbour as well as a wonderful and comfortable king sized bed. Thankfully we had asked for a room with air conditioning because it was very hot during our stay. As an aside if you have mobility issues this may not be the place for you. Make sure you do your research. We ate two breakfasts and one supper (in the Bistro) on site. The supper in particular was well prepared and well served. We finished our bottle of Garry Oak Pinot Gris outside after supper as the sunset. Mucho Romantic. We had a couple of small issues with the room that were taken care of very quickly, I think no small feat in Ganges on a summer weekend. Now my rant. I am well into my senior years. The older I get the prouder a Canadian I am. This being the case, on the property's flag pole when we arrived was a puny little Canadian Maple Leaf flying above this massive Relais et Chateaux flag. Come on Hastings House -which is the more important? We have a lot to appreciate in Canada, especially when we look at what is happening politically in some other countries so please get your priorities right. Shame on you!
Mike F - Parksville, Canada
---